Royal Commentator Thinks It's 'Too Late' For Meghan Markle, Prince Harry To Rebrand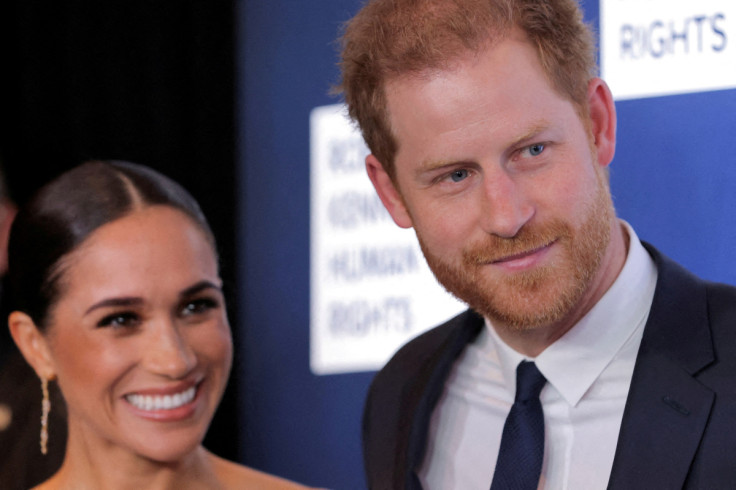 KEY POINTS
Royal commentator Esther Krakue joined Sky News Australia host Caroline Di Russo on "The Royal Report"
The writer and broadcaster said the Sussexes should have "curated their brand more carefully" after leaving the royal family
Krakue claimed Prince Harry was "happy to sell his stories and his experiences" to make money
Prince Harry and Meghan Markle's moves and decisions since quitting royal duties have cost them their "credibility," and it would be difficult to change the public's perception of them at this point, a royal commentator has claimed.
In a recent episode of "The Royal Report," writer and broadcaster Esther Krakue was asked by Sky News Australia host Caroline Di Russo about her thoughts on the reports that the Duke and Duchess of Sussex are considering a major rebrand after losing their Spotify deal and whether she believes their efforts would be enough.
"I suspect, and this is my personal opinion, that it's too little too late and the penny has dropped. It's too late for them to do anything," Krakue claimed of the Sussexes.
"The reality is when they left the royal family, that was when most of the bulk of the work should have started. That's when they should have really curated their brand more carefully because effectively that's what's going to pay them," she added.
The royal expert recounted Prince Harry telling Oprah Winfrey during their 2021 interview that his and his wife's initial plan after leaving the royal family did not include going to Hollywood and signing multimillion-dollar deals with companies such as Spotify and Netflix.
However, when his family cut him off financially, the Duke of Sussex seemingly had no problem selling his experience as a royal to make money, Krakue claimed.
"In his own words, he was happy to sell his stories and his experiences in the royal family, his and Meghan's, to make money to effectively shoulder his family security and I guess make a buck or two extra while they're at it," the commentator claimed.
However, Krakue felt that the strategy did not work for the Sussexes, who lost their reported $20 million Spotify deal and saw the cancellation of Markle's podcast "Archetypes" earlier this month. Rumors have since surfaced that the couple, who also signed a rumored $100 million deal with Netflix in 2020, may also lose the last surviving major deal in their media empire.
"But that doesn't really go down well with very many people," Krakue claimed. "By doing what seems like selling out their family, they effectively cemented their reputation in many people's minds. And we have to remember that they're not really experts on anything. They're not chemists, they're not geographers, they're not doctors."
The royal commentator claimed that Markle, an actress who scored a supporting role in a TV series after over a decade in Hollywood, and Prince Harry, a "former prince" seen as a "privileged man who has never really had to do a hard day's worth of work," have little to offer to the public.
"They've really cemented themselves in people's minds as something that's not very favorable, and now their greatest asset, which is any sort of credibility in the public, is gone. So, I'm really curious how far this rebrand will go in actually rectifying that because so far, as most people are concerned, they're not experts on anything. They're not physicists or biochemists. They don't have anything of value to give to the public. They also don't have a great reputation," she claimed.
International Business Times could not independently verify the claims.
Royal biographer and former BBC journalist Tom Bower also recently suggested that brands and companies may now be wary of working with the Duke and Duchess of Sussex after they allegedly "sabotaged" themselves.
"They sabotaged themselves by being so controversial, and I think that is what people like Dior and other corporations fear. They don't want to be associated with that sort of controversy," Bower claimed.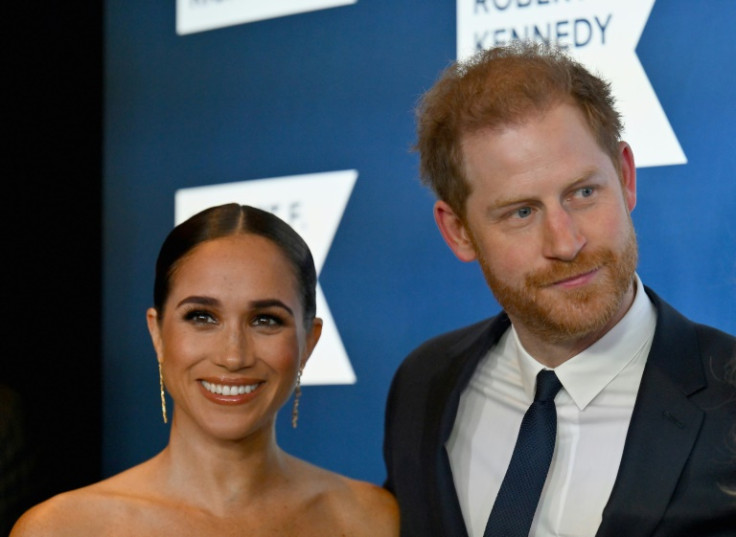 © Copyright IBTimes 2023. All rights reserved.