Sandra Layne, 74-Year-Old Grandmother, Shoots Grandson Jonathan Hoffman 8 Times, Faces Murder Charges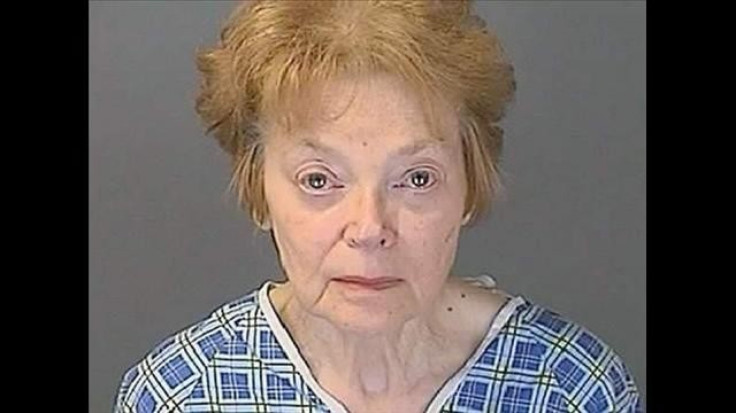 A 74-year-old grandmother, Sandra Layne, is charged with murder in the shooting death of her 17-year-old grandson, Jonathan Hoffman. Layne was in court on Monday, facing the judge as her lawyer entered a plea of not guilty.
On Monday, a police detective testified in court that Hoffman dialed 911 and told a dispatcher that his grandmother had shot him in the chest with a .40-caliber handgun and that he was going to die, reported the Associated Press. By the time police had arrived on the scene, they found the teen had been shot a total of eight times.
West Bloomfield Township, Mich. police testified that the 74-year-old had grabbed the gun, killing her grandchild on Friday in what was described a domestic dispute incident. She was charged with murder and held without bond.
All we know for sure is a domestic situation obviously got out of hand and we have a deceased subject as a result, said Lt. Tim Diamond with the West Bloomfield Police Department, reported WXYZ.
As the charges were read against her, she did not say a word. A not guilty plea was entered on her behalf, reported the AP.
Diamond said that around 5:30 p.m. Friday, neighbors indicated they heard gunshots coming from the 6000 block of Brookview Lane before Hoffman called 911, reported CBS.
Our officers responded and when they got there, they discovered that there was a male with gunshot wounds, he said. There were multiple gun shots. All of the shooting was done inside the house.
When Hoffman reached the phone to make the emergency call, police said they heard him scream as more bullets were pumped into his body.
At approximately the three-minute mark of the 911 call, the subject screamed and exclaimed that he had just been shot again, Detective Brad Boulet said, according to The Detroit News. Responding officers heard several gunshots inside the house.
He continued to say that as they approached her, she exclaimed she had just murdered her grandson.
When police arrived, they arrested Layne without incident and Hoffman was taken to Botsford Hospital. He was pronounced dead around 6 p.m. Layne was also taken to the hospital so doctors could evaluate her.
We took her to the hospital as a precautionary measure to have her evaluated and the doctors at the hospital did several tests just to make sure she was okay. It's my understanding that at about 1 or 2 Saturday morning she was transported back to our station, said Diamond.
Mitchel Ribitwer, Layne's attorney, said there previous problems in the home and that she was afraid of her grandson. He told reporters that police discovered drug paraphernalia that belonged to Hoffman, reported MSNBC.
Back in March, police responded to a domestic disturbance call, but no one was arrested.
Both of these people involved yesterday were interviewed at that time, and I would categorize that as a typical family disagreement, nothing physical, said Diamond. The officers calmed everybody down and everybody was fine and they cleared the scene. No arrests were made or anything like that.
However, Ribitwer disputes that claim.
I spoke to the officer who responded, and he indicated this young man was totally out of control in the street, he said, reported MSNBC. He was derogatory to his grandmother. He was yelling and shouting and almost got into it with the police.
Michael Hoffman said that while his son might have been aggressive with his grandmother, he did not deserve to die.
I'm not saying he was aggressive, but if he was, I don't understand how being aggressive but unarmed would justify her using deadly force, Hoffman said according to ClickOnDetroit.com.
Ribitwr said that Layne lived in West Bloomfield for over 30 years. He requested reasonable bond, but was denied and she will be held without bail.
Prosecutors did not have any comment after the hearing, reported MSNBC.
© Copyright IBTimes 2023. All rights reserved.
FOLLOW MORE IBT NEWS ON THE BELOW CHANNELS