S.C. Gov. Nikki Haley, A Former Sikh, Speaks On Wisconsin Temple Shooting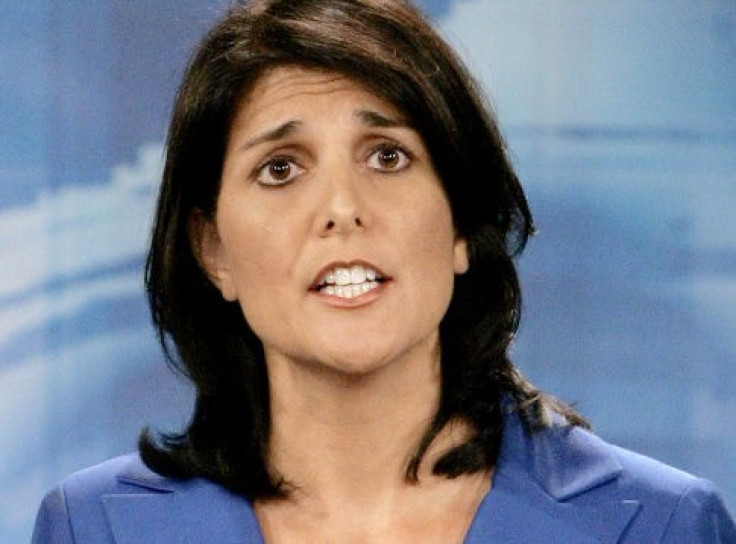 South Carolina Gov. Nikki Haley, who was born and raised a Sikh but now identifies as a Christian, spoke out about Sunday's mass shooting at a Wisconsin Sikh Temple where six people were killed and three wounded.
"It's very sad to see something like this happen to a peaceful place of worship," Haley wrote on her Facebook page Sunday. "Our prayers and condolences go out to the families of the innocent victims and the family of the heroic officer in this senseless tragedy."
Authorities have identified the gunman, who was shot and killed by police, as Wade Michael Page. The 40-year-old suspect reportedly served in the Army between 1992 and 1998. Reports are that Page is a former leader of End Apathy, a neo-Nazi music group.
The FBI has not yet determined a motive for the killing, but told the media it's being treated as a form of domestic terrorism.
Sikhism is a religion dating back to the 15th century, founded in the Punjab region in South Asia. It has more than 20 million followers worldwide and an estimated 500,000 in America.
Haley, who is her state's first woman governor, was born Nikki Randhawa in South Carolina to Sikh immigrants from Punjab, India. When she married Michael Haley in 1996, they had ceremonies both in a Methodist church and a Sikh gurdwara, as the religion's places of worship are called.
Haley is also rumored to be a potential vice president pick for the Republican Party's presumptive candidate Mitt Romney.
© Copyright IBTimes 2023. All rights reserved.