Syria and Assad Facing Some Grim Options as Time Runs Out
ANALYSIS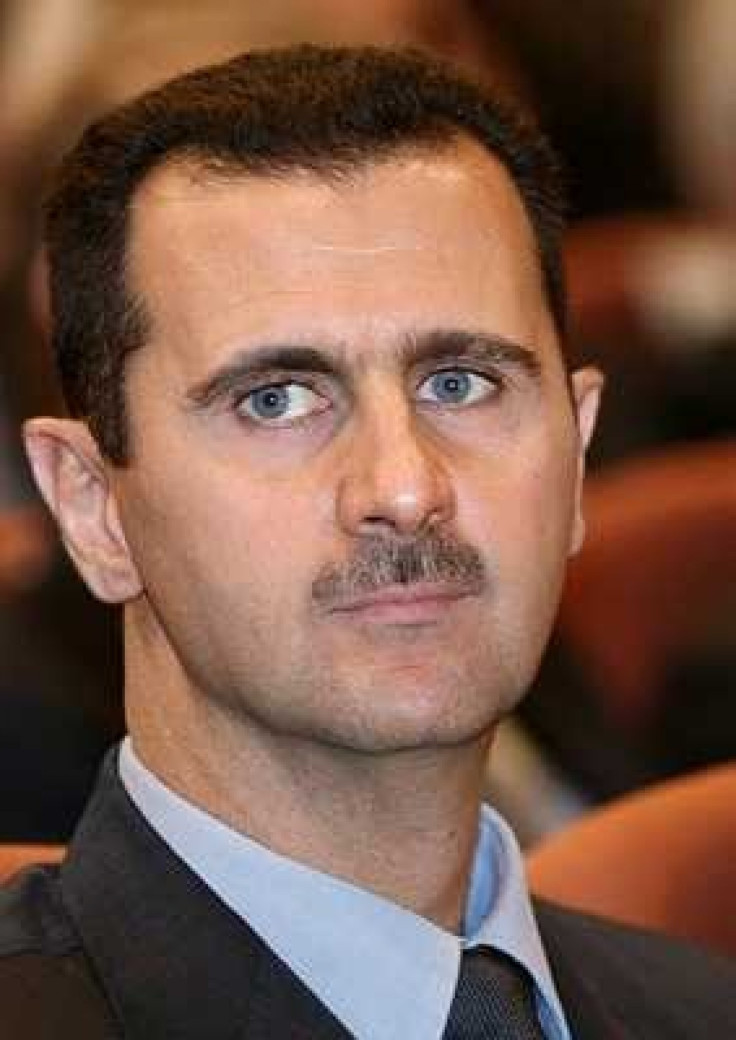 As members of the Arab League as well as officials from Turkey meet in Rabat, Morocco to discuss the political crisis in Syria, it seems that the days of Bashar al-Assad's regime are numbered.
Since anti-government protests erupted in Syria eight months ago, more than 3,500 people have been killed and untold many more detained and missing, prompting waves of condemnation from around the world.
The Arab League and Turkey have called for urgent measures to protect civilians from Assad's brutal crackdown, but cautioned that they opposed all foreign intervention in Syria.
The forum declares that it is necessary to stop the bloodshed and to spare Syrian citizens from new acts of violence and killing, and demands that urgent measures are taken to ensure the protection of civilians, a statement by the League and Turkey said.
Ministers also stressed the importance of Syria's stability and unity and the need to find a resolution to the crisis without any foreign intervention.
Within Syria itself, the rebellion now apparently includes former army officer and soldiers who have defected to the other side. Reportedly, rebel troops have recently attacked an air force intelligence base near Damascus. Increased incidents of a similar nature would raise fears of an imminent civil war in the country.
The Baathist Syrian regime (which has basically ruled the country since a military coup in 1963) is losing friends at a rapid clip. Last week, King Abdullah of Jordan became the first Arab ruler to explicitly call for Assad to step down.
Turkey, once an ally of Damascus, has endorsed the Arab League's decision to suspend Syria.
Turkish Foreign Minister Ahmet Davutoglu, who is attending the Rabat meeting, told media: The cost for the Syrian administration of not fulfilling the promises it made to the Arab League is its isolation in the Arab world as well. The Syrian regime should read well the message the Arab League is sending and it should stop violence against its own people to open the way for the inevitable democratic transformation.
As the walls appear to be closing in on Assad, what will become of Syria?
Dilshod Achilov told International Business Times it is just the matter of time before Assad's regime falls.
"The Syrian regime has lost its legitimacy in the eyes of the majority of Syrian people," he said.
Achilov, a professor of political science at East Tennessee State University, in Johnson City, Tenn., added that: "Assad realizes that the only way he can hold onto power is by [enforcing his existing] power. He knows very well that his regime would fall miserably in the event of open and free elections."
The recent collapse of the 40-plus-year Moammar Gaddafi regime in Libya is illustrative and perhaps a precursor to Assad's impending fate.
"In the case of Libya, we had witnessed a slow deterioration in Gaddafi's administration when his key ministers began to defect, including the high-profile defection of former foreign minister Moussa Koussa," Achilov said.
"It is highly likely that we will start seeing more defections from senior ranks within Assad's administration."
That process could accelerate if the international community offered generous incentives, like guarantees of asylum and protection, to Assad's senior aides in exchange for defection.
Achilov noted that Russia and Iran are among the very few allies Syria currently has.
"Russia and Iran are both pressing hard to keep Assad alive," he noted. "We keep hearing that Syria is alienated from the greater Arab world. However, Syria had long been alienated in the region because of its close ties with both Iran and Russia."
Turkey, which has come out strongly against Assad, is watching the situation in Damascus with tremendous interest.
"Ankara is investing in Syria's future administration, which will likely replace Assad in the near future," Achilov said. "The stakes are high and the window of opportunity is limited. Turkey is trying to seize the opportunity to invest in the opposition and secure its prospective leverage in the 'new' Syria – both economically and politically."
Achilov also pointed out that a pro-Turkish, Sunni-dominated government in Syria would be "game-changer" for Turkish regional interests, especially against Shia-dominated Iran. (The majority of Muslims in Turkey are Sunni).
For the moment, there are at least five possible near-term scenarios for Assad and his regime, Achilov proposes.
Defections
Defections among the military and administration would bring down the Assad's regime a lot faster and more efficiently than a civil war or anti-government protests would.
"This would be the best scenario with less bloodshed. Many lives would be spared," Achilov noted.
Civil War
Such an internal conflict would likely pit Sunni Muslims against an alliance of Shia Muslims and Alawaites.
"This would like lead to foreign assistance, e.g., from Turkey, NATO, etc," Achilov warned. "But this could also prompt Russia and Iran to intervene, however, and would probably cost thousands of lives."
Iran
Assad may ask Iran for help to maintain his power base, much like Saudi Arabia sent troops to Bahrain to protect the Sunni kingdom.
"Likewise, Iran may offer the same," Achilov said. "However, most likely Iran would choose to assist Assad quietly and discreetly. This might extend the life of Assad's regime."
Assad Steps Down
Assad could take the surprising step of resigning and seeking refuge in Iran
"Possible, but not very likely," Achilov said. "Iran and Russia are applying a lot of pressure (and assistance) on Assad to survive."
Israel
Assad could divert international attention away from the bloodshed in Syria if Israel's threats of attacking Iranian nuclear facilities become a reality.
"This would buy Assad a significant amount of time," Achilov suggested.
"The world would then focus on the Persian Gulf while Syria will escape the international spotlight."
© Copyright IBTimes 2023. All rights reserved.