Target Missoni Collection Sells Out: Demand Crashes Company Web Site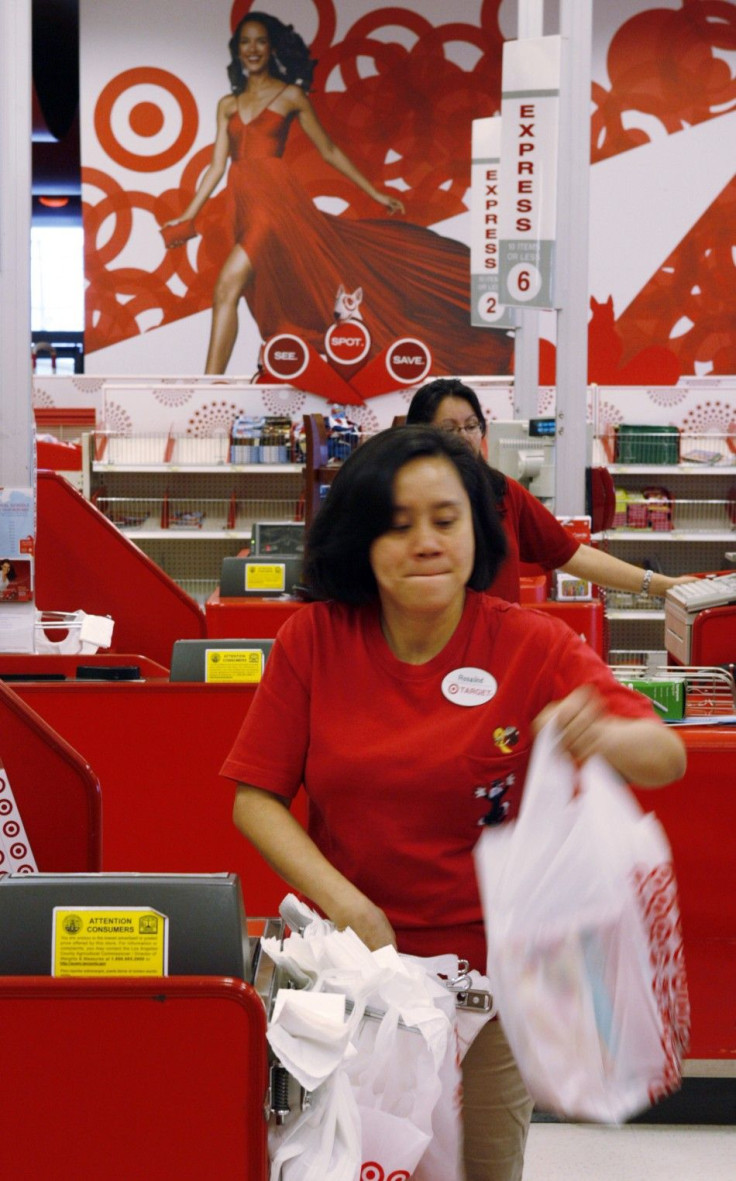 Missoni for Target is red hot. The designer collection launched at Target on Tuesday, quickly selling out at many stores around the country and crashing the company's retail Web site.
But shoppers hot for Missoni for Target items can relax, since there are two options for getting them. First, many items have already sprung up for sale on eBay. Prices are higher, in most cases, than Target sells them at retail, but it depends upon how badly one wants them.
For instance, a Missoni candle designed for Target that retails for $12.99 is being sold on eBay for $49.99. Other eBay items include a Missoni for Target Zig Zag Carry-On Travel Tote, that has 11 bids placed driving the current price to $86.00, and a Missoni for Target Zig Zag Carry-On Spinner Upright Luggage Suitcase, selling at the current bid of $250 while the retail price in-store is just $169.99.
Those who don't want to pay higher prices or can't find any at retail pricing at eBay can get them in stores eventually, since more shipments will be arriving over the next few days at most. But initial customer reaction shows that the first-come, first-serve sales process may prove challenging for some time amid scorching demand.
Target has been working with Italian luxury knitwear designer Missoni for a year to create and launch a line of 400 items unique to the national retailer. Missoni is known for colorful zig-zag stripes which appear at Target on items ranging from knit dresses, tights, sweaters, rain boots, luggage, dinner ware, iPad and iPod covers and even furniture.
Demand is so high on the first day of the Missoni for Target launch that Target's Web site has gone down periodically.
Visitors to Target's Internet site today are being greeted a picture of the company's trademark stuff dog with the Target trademark around its eye and the following words: Woof! We are suddenly extremely popular. You may not be able to access our site momentarily due to unusually high traffic. Please stay here and we'll try to get to you in as soon as we can! We're up and running here.
The company then has three choices below the announcement for online customers to click on: redcard, weekly ad, and find it in a store -- since the company's main site is experiencing difficulty amid the popular launch.
Customers clicking through to any of the three options were having success by noon, through they couldn't directly navigate the usual main site. Target, based in Minneapolis, Mn., has been apologizing to customers for the issue through Tweet updates on its Twitter account.
We understand your frustrations, Target Tweeted just before noon EDT on Tuesday. We've reached out to the appropriate teams and they're working quickly to get it fixed.
One hour before Target Tweeted: We understand there are some technical difficulties at Target.com and are working on getting them fixed.
At one point Tuesday morning Target's site was back up, but by noon the main site was down again, and online customers were being routed through other online portals for shopping and online purchases.
Shoppers so aggressively swarmed Target on Tuesday for its much-anticipated Missoni collection that shelves loaded with products quickly became empty. Target employees have said more shipments are on the way to stores over the next few days to replenish stock that sold out almost immediately to within hours at stores, while also crashing Target's main Web site.
© Copyright IBTimes 2023. All rights reserved.
FOLLOW MORE IBT NEWS ON THE BELOW CHANNELS