With tech power in hand, Google's crisis response team gears up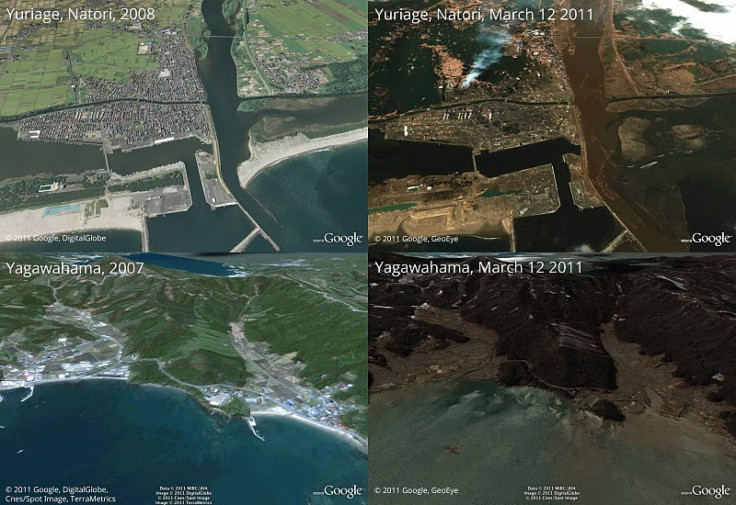 Apart from launching a Person-Finder within minutes after the devastating earthquake and tsunami in Japan on March 11, Google has raised a donation of $250,000 so far.
In fact, Google has a crisis response team working round the clock monitoring the emergencies and coming out with unique applications to cater the affected people anywhere in the world.
Person finder was launched within 72 hours of earthquake hitting Haiti. For New Zealand it didn't take more than three hours, and for Japan, it was just two hours. Other applications launched immediately in emergencies include automatic translations, satellite images and maps.
Applications like automatic translations, providing updated satellite imagery with better resolutions, supporting the relief efforts and rebuilding the infrastructure enabling access to internet, providing links to emergency contacts, and access to weblinks where donations are accepted -- are some of the other initiatives that Google.Org's crisis response team undertook in case of Sendai quake tragedy.
Before the Haitian earthquake, the crisis team was rather scattered. It became a full time, active team when disasters became more frequent. The team knows well the importance of being really quick to respond and continuously update the application.
In case of the New Zealand earthquake on Feb. 22, 2011, too Google undertook similar initiatives like:
Google person finder which helped people find their relatives or friends by entering the names and then registering it in the database. Email notifications were also provided and phonetic name matching technology and crowd sourcing technology were used.
Google's another application Car finder was used with the help of the local police in New Zealand. A link was provided where individuals could type their registration number of their cars and look for matches.
Besides, Google had made available advices to building owners on how to avail insurance and how to evaluate the property and the processes to follow. There were also facilities to recover family treasures and records.
Google also provided help to victims in New Zealand with its employee job loss cover which provided them with temporary subsidies available. The success in New Zealand paved the way for its successful launching of more related programs in Japan as well.
Here are some in detail:
Mapping: The team has provided the world with the latest satellite imagery of North-east Japan on Google Maps and Google Earth. They have mapped rolling blackouts which shows the areas affected by power outages on the map. With the information available locally from all parts of Japan, Google has also given data on which roads are fit for use. They have also published a list of shelters available with the help of the data provided by the Media.
Centralized information: One problem with all these emergency applications was that it was scattered. Google team has made it easier for the users to access all the links in one page. This centralization has made the whole effort very effective. This page has links to emergency hot line, person finders, blackout schedules, maps and also links to relief organizations for receiving donations.
Person finders, launched successfully within two hours of the disaster, had some extra features than the one launched during the New Zealand earthquake. It had an additional feature of finding a person using his mobile number registration. The feature reached a record number of more than 250,000 entries. There was a Picasa web album where photos emailed by the public were uploaded automatically and scanned for use in person finder.
Translation: Google translate also helped translate these crisis response pages to 56 languages, including Japanese just by pasting the link in the required space in the site. Very soon, these applications will be available on Android.
© Copyright IBTimes 2023. All rights reserved.
FOLLOW MORE IBT NEWS ON THE BELOW CHANNELS