Ted Cruz Blasted For Mocking Newsom's Fleece Amid California's Power Issues
KEY POINTS
Ted Cruz caught massive online heat after blasting California's power issues
People pointed out how he fled to Cancun during the 2021 winter storm
246 people died in Texas as residents were left without power and water
Sen. Ted Cruz, R-Tx., was reminded of the disservice to Texas and its residents over the years Wednesday after he attacked California's power issues, as well as appeared to shame governor Gavin Newsom for wearing a fleece jacket during an address regarding the "unprecedented heatwave."
The Senator has been known as "Cancun Cruz" following his visit to the Mexican City amid the devastating winter storm that hit the Lone Star state in February 2021. Residents remained without power and water as the state's power grid failed.
Now Cruz's latest remarks on California's power issues after the triple-digit temperatures were discussed on various social media platforms, including Twitter, and he received massive flak for proving the idiom "pot calling the kettle black" right.
He made the comments while talking to Fox News's "Primetime" host Jesse Watters where he mocked Newsom for wearing a fleece jacket while urging Californians to set their thermostats at 78 degrees or above. Later on, Cruz blasted environmentalist John Keery for his carbon footprint.
"I love that Gavin Newsom was wearing his fleece, obviously in cool air conditioning saying, 'let them eat cake, let them sweat—you don't get air conditioning!'" Cruz said.
"It's like John Kerry, who flies his private jet all over the planet lecturing people that you poor gritty working class with dirt under your fingernails: you need to go without an automobile, you need to turn your air conditioner off. In fact, you need to just stay home and eat worms," he continued.
Cruz's comments opened a platform for Twitter users to point out how he had abandoned his state for Cancun when things went south during the winter storm.
"Mans flew to Cancun when Texas was in a deep freeze. Due to its idiotic power grid. People died. He has no shame.@tedcruz" a tweet read.
"@tedcruz literally fled to Cancun while his constituents froze to death from a power grid collapse that he caused. But yeah, Newsom wearing a fleece. What a d--k," wrote another. "@tedcruz Gavin Newsom didn't get on a plane to Alaska or Cancun," said another Twitter user.
"Gavin Newson can wear whatever the hell he wants. He kept the lights on! More than you can say for Texas. You flew to Cancun while we suffered and many DIED. You don't have sense enough to lie low and sit this one out," tweeted another irate user.
The official death count recorded in Texas resulting from the devastating winter storm was 246.
Twitterati seemed to band together in Newsom's defense over Cruz's comments Wednesday. This comes a day after the government caught massive heat on the platform for the same reason highlighted by Cruz.
"Why is the AC blasting so hard in the room you're in that you need to wear a jacket?" one Twitter user enquired, while another remarked, "AC cranked so high he is wearing a sweater."
A third user quipped, "Gavin, I am sweating inside my own house right now with 1/4 of the clothing on that you're wearing in this video. Where are you?"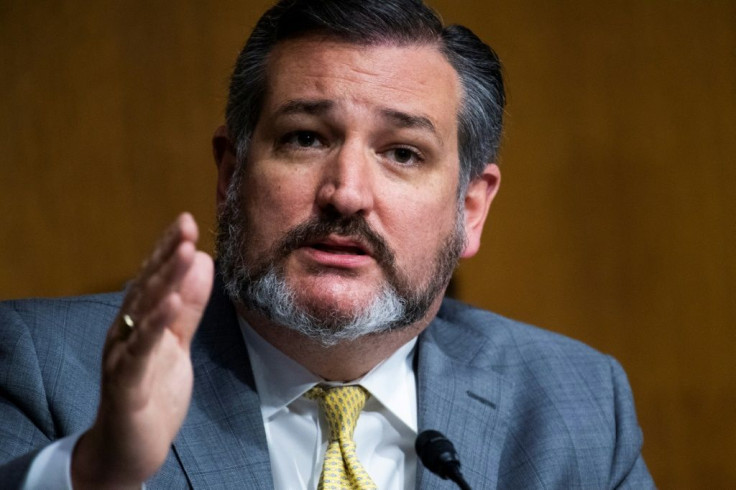 © Copyright IBTimes 2022. All rights reserved.
FOLLOW MORE IBT NEWS ON THE BELOW CHANNELS