Thanksgiving is just around the corner, and for many, that means busting out the old recipes to prepare for the well-awaited dinner. If you're looking for the best dishes to serve, we have compiled a list of the best cookbooks that can turn you into an instant chef... or at the very least, teach how to actually prepare that turkey. Read on and good luck!
1. Half Baked Harvest Super Simple: More Than 125 Recipes for Instant, Overnight, Meal-Prepped, and Easy Comfort Foods
Written by food photographer, food stylist, and recipe developer Tieghan Gerard, this New York Times best-selling cookbook is filled with 125+ delicious yet simple and easy to make recipes that can turn anyone into an instant kitchen ace. Best of all, the recipes are also healthy, and are great comfort foods for the whole family.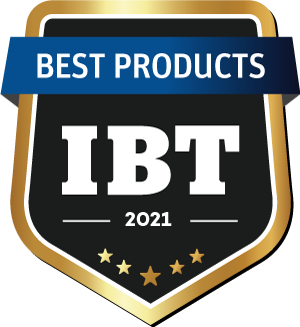 2. Thanksgiving 101: Celebrate America's Favorite Holiday with America's Thanksgiving Expert
At a loss for this year's Thanksgiving dinner? Well, this book will give you a deep dive into what cooking for the national holiday is actually about. Written by a Thanksgiving expert, this book features recipes for Thanksgiving essentials like Turkey, cranberry sauce, pumpkin pies, and so much more.
3. The Book on Pie: Everything You Need to Know to Bake Perfect Pies
Pies are a Thanksgiving staple, so why not get yourself a cookbook that will teach you how to make all sorts of pies? From pumpkin pies to apple pies and everything in between, this easy to read and follow recipe will teach you everything you need to know about this dessert.
4. Perfect Turkey Cookbook: More Than 100 Mouthwatering Recipes for the Ultimate Feast
Let's face it, it's simply not Thanksgiving without Turkey, and this book will teach you more than 100 ways how to prepare that centerpiece dish for your dinner table. Written by Keith Sarasin, this cookbook will surely transform your Thanksgiving feasts from now on.
5. Bake from Scratch (Vol 4): Artisan Recipes for the Home Baker
While it may come as a natural skill for many, baking isn't always the easiest. Thankfully, this book exists, which will teach everything from the basics to more advanced baking techniques. Best of all, this book requires zero experience, and anyone with interest can easily pick it up to start baking.
6. BraveTart: Iconic American Desserts
What better way to end this National Holiday than with a serving of iconic American desserts? This book by Stella Parks will teach you everything there is to know about them, and will easily up your dessert-making skills.
7. The Side Dish Bible: 1001 Perfect Recipes for Every Vegetable, Rice, Grain, and Bean Dish You Will Ever Need
While the main dishes will always be amazing, side dishes are just as important, and no Thanksgiving feast will be complete without them. Luckily, this cookbook will teach you how to make the best side dishes, all of which are just as healthy as they are delicious.
International Business Times offers links to items to help our readers find interesting products. When you buy through links on our site, we may earn an affiliate commission. Here are our
T&C
. For licensing please
click here
.