Tony Pollard's Future With Dallas Cowboys Sketchy As Deadline Nears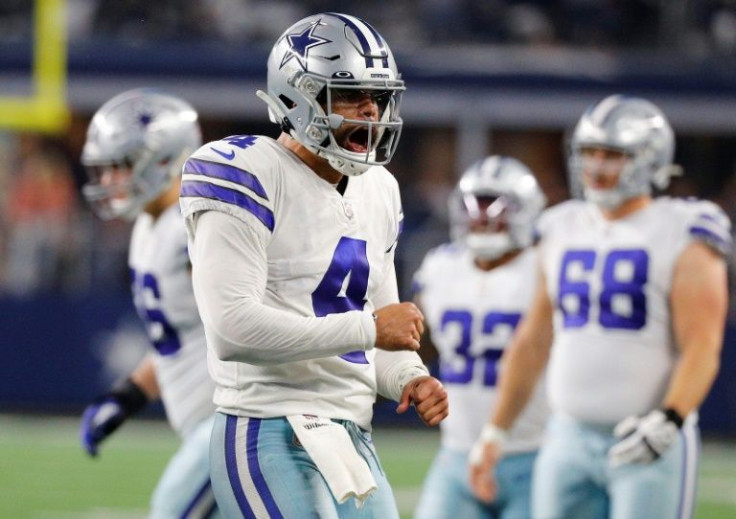 KEY POINTS
The Cowboys are nowhere near handing Tony Pollard a long-term deal
The Cowboys are taking a cautious approach to Pollard following the Ezekiel Elliott debacle
Pollard is likely to play out the coming season earning $10.1 million due to the franchise tag
The Dallas Cowboys will continue to have running back Tony Pollard for the 2023 NFL season, but beyond that is a big question mark.
With the deadline for franchise-tagged players drawing near, there remains no clarity on whether the Cowboys will be able to keep the 26-year-old player for the long run.
According to a report by ESPN, the Cowboys and Pollard are unlikely to agree to a long-term deal before the franchise-tag deadline on Monday, July 17, raising questions on how long the 2017 Consensus All-American will stay in Dallas.
This also means that Pollard is likely to end up playing the 2023 NFL season earning $10.1 million, which was part of the franchise tag applied to him back in March.
Anything can still happen in the coming months and if the Cowboys fail to settle the status of the fourth-round pick of the 2019 NFL Draft may result in an unfortunate parting of ways.
Pollard has spent four seasons with the Cowboys after getting drafted out of the Memphis Tigers football program.
Although he spent most of the time playing behind Ezekiel Elliott at the position, Pollard has totaled 2,616 yards and seven touchdowns on 510 carries, adding 1,008 yards, and five more scores on 121 receptions.
Pollard has made a good account of himself including being ranked among the league's best tackle-breakers at the running back position.
Moreover, he is one of just four full-time backs to average at least 1.5 yards per route run alongside Christian McCaffrey, Austin Ekeler and Alvin Kamara.
On their part, Dallas could be taking the cautious route, especially after the disastrous contract they had with Elliott.
This was about the six-year, $90 million deal that Elliot signed with Dallas.
Unfortunately due to salary cap issues, the Cowboys ended up releasing the fourth overall pick of the 2016 NFL Draft back in March.
As of this writing, the 27-year-old player has yet to find a new team heading into the next NFL season.
Given the Elliott debacle, the Cowboys are unsurprisingly taking a more cautious approach to how to handle the Tony Pollard situation.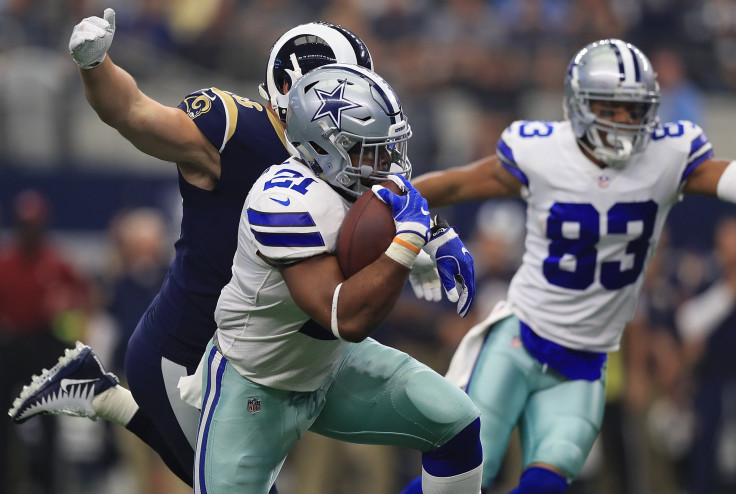 © Copyright IBTimes 2023. All rights reserved.