Tropical Storm Alberto Forms Ahead Of 2012 Season: Should You Worry?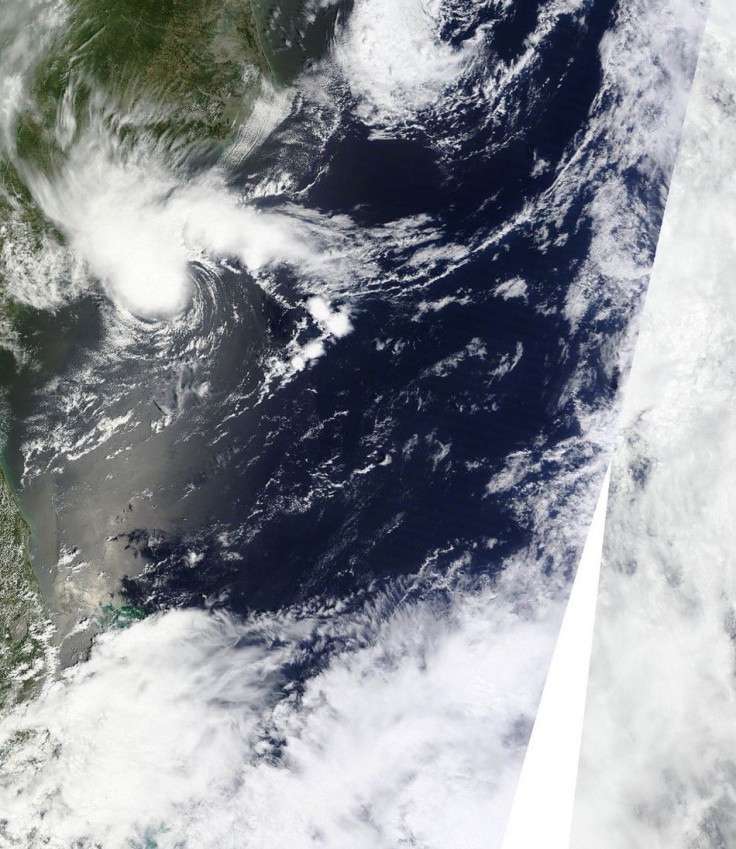 Tropical Storm Alberto weakened off the coast of South Carolina on Sunday, as the first sign of the looming 2012 Atlantic hurricane season caused minor headaches along the U.S. Eastern Seaboard.
Although the storm arrived almost two weeks ahead of hurricane season, meteorologists said there is little to worry about in terms of its meaning to the seasonal outlook.
The center of Alberto is forecast to remain offshore of the Carolina and Georgia coasts, according to the National Hurricane Center's latest public advisory.
However, a tropical storm watch is in effect from the Savannah River to the South Santee River in South Carolina, the center said. It added, Coastal interests elsewhere from Georgia through the Outer Banks of North Carolina should monitor the progress of Alberto.
Forecasters caution the storm could produce high winds, rip currents, heavy surf, and rain, according to the Associated Press.
The National Weather Service placed Alberto about 90 miles south of Charleston, S.C., as of 11 a.m. Sunday. It was traveling at about 6 mph, with sustained winds of 45 mph.
It's making the closest approach to the coastline now, so the impacts shouldn't be much different than what we are already seeing, Jonathan Lamb, a meteorologist with the service in Charleston, told the AP.
Alberto rose to tropical storm-force levels on Saturday, 12 days before the official start of the Atlantic's hurricane season on June 1. It is the third storm to come ahead of schedule in the past 31 years.
Tropical Storm Ana made a similarly early entrance in 2003, forming five weeks ahead of the season on April 20. It marked a particularly active season, with hurricanes Fabian, Isabel, and Juan all subsequently causing substantial damage. That season ended with Tropical Storm Peter, which formed on Dec. 7.
Although Alberto's emergence is an anomaly, forecasters cautioned against reading too much into the occurrence.
Formation of an early-season tropical storm from an old frontal boundary, like what occurred with Alberto, is not a harbinger of an active hurricane season -- it's more of a random occurrence, Jeff Masters of Weather Underground told USA Today.
The National Weather Service predicts the storm's outskirts may clip North Carolina's shores before dying out and swinging out in the Atlantic Ocean on Monday.
© Copyright IBTimes 2023. All rights reserved.