Trump's Claim He Bought 75 Million Barrels Of Oil 'For Peanuts' Isn't True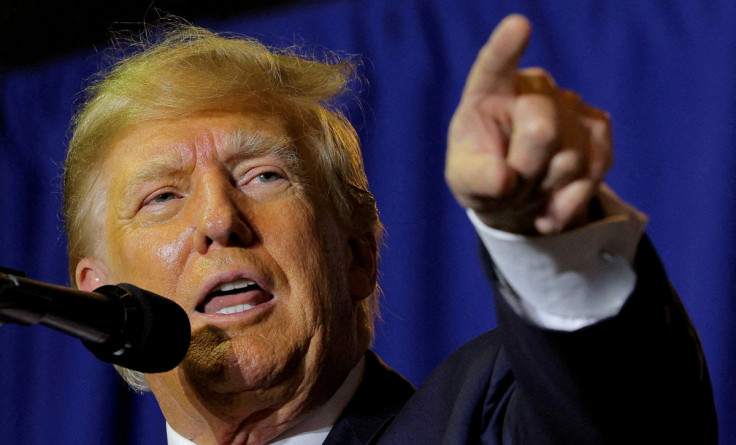 KEY POINTS
Trump claimed that under Biden, the national Strategic Petroleum Reserve is now "totally empty"
Congress did not approve the $3 billion in funding for Trump's proposal to purchase 77 million barrels of oil
The reserve had fewer barrels of oil when Trump left office than when he took office
Former President Donald Trump falsely claimed Thursday that he purchased 75 million barrels of oil for a significantly low price during his administration.
"We had so much oil we didn't know what to do with it. We bought a lot of it for very little for the strategic national reserves," the Republican frontrunner said at a Fox event in Iowa.
He criticized President Joe Biden for selling large quantities of oil from the national Strategic Petroleum Reserve (SPR) and boasted about the supposed discount he got for his own alleged oil purchase.
"Think of it: 75 million barrels, and I bought it for peanuts, and Congress – I had to fight Congress, and the pricing was so crazy and so good," Trump claimed.
However, CNN found that although Trump proposed to buy 77 million barrels for the reserve in 2020 due to rising prices brought on by the pandemic, the Democratic-controlled Congress rejected the $3 billion in funding needed for the purchase, calling it too large a subsidy to big oil companies.
Several Republicans at the time criticized the Democrats for blocking such a move, but Trump claimed on Fox Thursday that he overcame the congressional blockade and supposedly bought tens of millions of barrels of oil at a low price.
"It would have been a smart policy to refill the SPR at very low prices, but it didn't happen because Congress did not approve that purchase. I suppose Trump can take credit for a good idea, but not for execution," a senior fellow in the Energy Security and Climate Change Program at the Center for Strategic and International Studies think tank, Ben Cahill, told CNN.
The real estate mogul also claimed Thursday that the SPR was "almost full" during his term, and then "Biden came along and took it to keep prices down – and it's called artificially down."
But in reality, Trump left office with the SPR lower than when he came in as president. When he left office in early 2021, the reserve, which can store about 714 million barrels, only had about 638 million, while in early 2017, it had about 695 million, according to CNN.
Trump also claimed that due to Biden's sales from the oil reserve, "the thing is almost empty now," and "it's totally empty." He also claimed, "It's the emptiest I think it's been in 50 years."
While it is true that the reserve currently contains the lowest barrels of crude oil since 1983, there are "months of supply in there still; it's not empty, it's not even close to being empty," Jim Krane, an energy research fellow at Rice University's Baker Institute for Public Policy, told CNN.
Krane said that the U.S. has the largest strategic reserve even after Biden sold some of it and that Trump's claim is "definitely exaggerating the level of the contents of the SPR; it's underplaying it. There's a lot more oil in there than President Trump is letting on."
The Department of Energy confirmed to CNN in an email last week that with Congress' decision to cancel the 140 million barrels worth of previously mandated sales for the 2024 to 2027 fiscal years, the reserve is expected to end the fiscal year 2027 with the same amount of barrels of oil as it would have had Biden decided not to sell in 2022.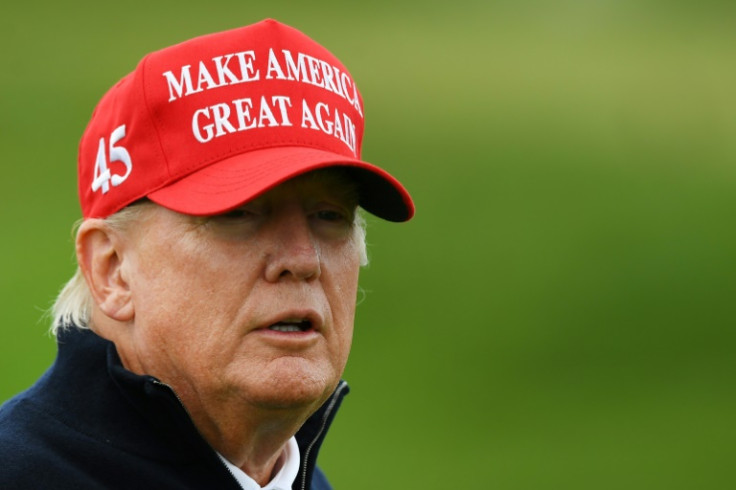 © Copyright IBTimes 2023. All rights reserved.