Is Twitter Making Us Meaner? Uncivil Discourse In The Age Of Social Media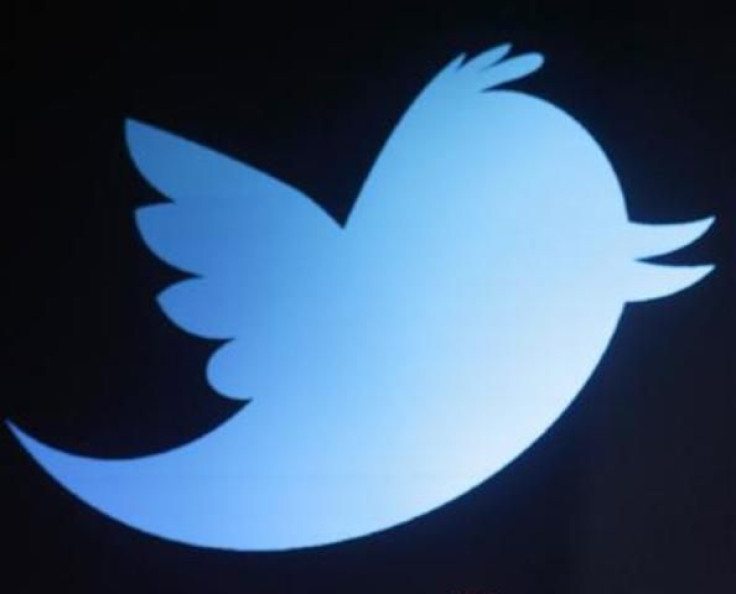 Last week, Jenny Johnson, a Houston-based comedy writer, found herself caught up in a vicious Twitter spat with the terminally troubled songster Chris Brown. The feud began with Johnson calling Brown a "worthless piece of s--t," and it escalated with Brown telling her to "take them teeth out when u sucking my d--k." It ended with the singer apparently deleting his account. Many of Brown's 11.6 million followers retaliated swiftly and decisively with a torrent of angry tweets against Johnson. Some posted vulgar insults, others death threats. One Brown fan even stated that she wanted to "stab 1,235 needles" into Johnson's eyeballs.
Welcome to the age of uncivil discourse, or as some people call it, Twitter.
Uncivil discourse wasn't invented on Twitter, of course, but to many of us, nasty speech does appear to be getting worse in the age of social media. One recent survey showed that 34 percent of Americans believe social media has had an overall negative effect on the quality of news and information on the Internet, compared with just 17 percent who believe it's had a positive effect.
Indeed, every other week we hear a story about a high-profile public figure involved in an incendiary Twitter exchange -- whether it's Donald Trump calling for a revolution after President Obama's re-election or Rupert Murdoch blaming the "Jewish-owned press" for what he considered slanted coverage of the Israel-Gaza conflict.
Jon Taplin, director of the University of Southern California's Annenberg Innovation Lab, said such behavior reflects the baseline of Twitter speech. Taplin has spent the last year analyzing tweets related to the presidential campaign, an effort to gauge real-time public sentiment in a way that had not been possible before Twitter. Correlating tweets with emotions -- positive, negative and neutral ones -- the Annenberg Lab's "Twitter Sentiment Analysis" was able to capture the attitudes of election tweeters across the entire Twitterverse. The overall picture, Taplin told IBTimes, is a disconcerting one.
"The general level of public dialog on Twitter is very uncivil," he said. "The fact that many people post under anonymous handles gives them the self-perceived permission to use the most vile language imaginable in describing the candidate they opposed."
And it's not just presidential elections that get haters riled up. Last year, the public relations firms Weber Shandwick and Powell Tate, in partnership with KRC Research, released their second annual "Civility in America" study, in which KRC surveyed 1,000 American adults about the state of public discourse. The findings indicate that almost half of all Internet users consider social networks such as Twitter and Facebook to be uncivil forms of communication. Approximately half of those who expect civility to worsen over the next few years "blame social networks for civility erosion," according to the study.
But Reynol Junco, a psychologist and social media researcher at Harvard University's Berkman Center for Internet and Society, believes the Twitter haters have it all wrong. In a phone interview, he called the idea of blaming social media for incivility "absurd," and he pointed to Twitter's prominent role in the last election as evidence that social media actually improves civic engagement.
"A lot of this is about perception," he said. "People assume that because we couldn't see all this incivility before Twitter that it wasn't happening, but these exchanges are reflective of conversations that are happening in the real world."
And uncivil conversations, Junco continued, are merely a small fraction of the overall picture of what has become a crucial tool for communication. During Hurricane Sandy, for instance, many viewed Twitter as one of the first places to turn to in an emergency. The #sandy hashtag was used to share updates about power outages, transit disruptions and other critical information. After the hurricane, Twitter continued to play a vital role in relief efforts, helping nonprofits corral volunteers and connecting victims with the resources they needed.
What's more, it's almost impossible these days to conceive of the distribution of news without Twitter, which serves as both the de facto wire service and watchdog for modern journalism. When news breaks, it spreads around the world on Twitter in a matter of seconds, and when journalists pull the trigger too quickly, Twitter is there to let news outlets call each other out on it.
"This is how we communicate now," Junco added. "Are there always going to be troublemakers who are just there to rile people up? Of course. But that's true of any technology."
Road Rage on the Superhighway
A notable feature of Twitter incivility is that it is often instigated by otherwise level-headed and even well-mannered individuals. One assumes, for instance, that Jenny Johnson would not insult Chris Brown if the two of them were in the same room. And even if she did, it's unlikely that face-to-face observers would respond with death threats.
But while Twitter incivility may be a relatively new phenomenon, irrational behavior by rational individuals is not. In fact, American roadways have been plagued with such behavior for decades. It's called road rage.
Like the computer screen that amplifies Twitter users' sense of distance between nasty comments and the people they're aimed at, the automobile creates an imaginary barrier that lulls drivers into confrontations they would not otherwise get into. Dr. Randy A. Sansone, a professor of psychiatry at Wright State University's Boonshoft School of Medicine, has studied the psychological underpinnings of these confrontations. Writing for the journal Psychiatry MMC in July 2010, he noted that about a third of us report that we have perpetrated road rage.
Sansone admits that he has never been on Twitter, nor does he have a Facebook account, but he said the relative anonymity of social media offerings shares "interesting parallels" with the experience of being behind the wheel of a car -- hence the prevalence of mean drivers and mean tweeters.
"Some of the venomous commentary by these individuals may be a need to anonymously exert superiority over others," he said in an email message. "Underneath most of this negativity is the belief that, 'My needs are more important than your needs, and I don't cooperate because I am right in my judgments.' Road rage offers that same level of quasi-anonymity."
The Founding Fathers Of Incivility
As a practice shielded by the enamel of the First Amendment, uncivil discourse is as old as American society itself. Historians presented with the pessimistic notion that speech is somehow nastier today than it was in the past will gleefully point to the wicked, sometimes verbally abusive presidential contests of yesteryear.
For instance, during the election of 1800, then-candidate Thomas Jefferson paid the editor of the Richmond Examiner to disparage his opponent, President John Adams, as a "hideous hermaphroditical character." Adams' campaign responded by calling Jefferson a "mean-spirited, low-lived fellow, the son of a half-breed Indian squaw, sired by a Virginia mulatto father."
And in many ways, incivility in the age of the Founding Fathers was easier to get away with than it is today. Jefferson's personal attacks on Adams helped him win the presidency. But consider that, these days, backlashes to incivility on Twitter quite often force public figures to humbly apologize for the nasty or inappropriate comments they make. Twitter may foster immediate incivility, but it also has a built-in self-correcting mechanism that creates immediate consequences for that incivility.
"The psychologist in me thinks it's good there's this pressure valve, that people have the opportunity to say what they want and relieve stress," Junco added. "I also like that the community can regulate these things."
Such was the case with New York Times Magazine (NYSE: NYT) columnist Andrew Goldman, who got into a protracted Twitter argument with the bestselling author Jennifer Weiner last month. Weiner criticized Goldman for what she perceived as sexism in his columns, and Goldman responded by quipping that Weiner just wished she could "sleep her way to the top." Like many Twitter feuds, the tweets got nastier and nastier from there. Goldman later apologized, and Wiener accepted. But the New York Times still suspended Goldman for a month.
If Twitter incivility is akin to road rage, think of Goldman's altercation as a kind of Twitter hit and run. He was caught, penalized and will probably be more careful in the future.
Incivility Works, or Does It?
Consequences aside, it's difficult not to notice that Twitter instigators are just as likely to reap benefits for incivility, at least in the short term. Jenny Johnson, for instance, gained more than 20,000 Twitter followers after her spat with Chris Brown. And yet there still may be a tipping point at which the American public will stop rewarding incivility -- at least, if the lessons of traditional media are any indication.
Remember Glenn Beck, formerly one of the most popular commentators on Fox News (Nasdaq: NWSA)? Beck made a name for himself with incendiary rants about left-leaning elected officials. But in 2010, when he called President Obama a racist, his advertisers bolted, his ratings slipped, and he and Fox News ultimately went their separate ways. Beck now lives on Dish Network (Nasdaq: DISH) with a fraction of his former audience.
In fact, according to Weber Shandwick's study, more than half of Americans say they are "tuning out" media because of what they consider uncivil commentary. (Are you paying attention, Rupert?) That same study also suggests that incivility on Twitter, in the long term, may be equally shunned. Half of Americans now say they have de-friended or blocked someone online because of incivility, while more than a quarter have dropped out of an online community completely.
Junco cautioned that "trolls are just a part of the Internet space," but he added that new technologies like social media should never be discounted simply because people have figured out ways to abuse them. He cites Carl Sagan, who famously believed that humans will one day venture to the stars -- that is, if we don't kill each other first.
"One of the reasons we're seeing these growing pains is because technology advances faster than we can adapt," he said. "But we'll get the hang of social media. Then before we know it, something else will come along."
Correction: An earlier version of this article identified Reynol Junco as a professor at Lock Haven University, his previous position.
FOLLOW MORE IBT NEWS ON THE BELOW CHANNELS