War In Europe: US, Sweden Defense Cooperation Should Improve To Counter Russia, Report Says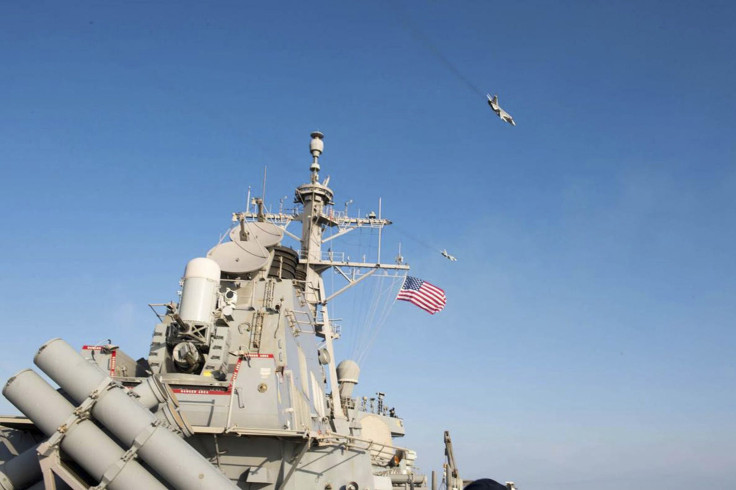 The United States and Sweden must improve their defense partnership to counter Russia's growing presence in the Baltic region, a recent report concluded, while promoting the idea of industrial and strategic cooperation between the two nations.
Titled 'Enhancing the US-Swedish Defense Relationship,' the report by Magnus Nordenman, director of a Washington, D.C. think tank — the Atlantic Council's Transatlantic Security Initiative — recommends the U.S. expand its role in regional cooperation in the Baltic to help the most vulnerable members and partners of the North Atlantic Treaty Organization (NATO) in developing their cyber warfare and air defense systems.
The report argues that Baltic states, given their geographical size and limited military resources, could neither defend themselves nor help NATO during a crisis. Nordenman writes any improvement in the region's defense would benefit NATO and its allies.
Finland and Sweden, though not members of NATO, are important partners in the region. Following Russia's move to add ships carrying long-range cruise missiles to its pre-existing Baltic fleet last week, Sweden has moved closer to its Western alliances fearing a military attack. Finland has traditionally adopted a neutral stance but is also moving closer to its Western alliances.
Finnish President Sauli Niinistö and Swedish Prime Minister Stefan Löfven attended a dinner with NATO heads of states in Warsaw in July in a rare appearance from non-NATO members at the event.
Nordenman's report, published Wednesday, focuses on U.S.-Sweden relations and recommended increased participation of the U.S. in regional information sharing and sensor fusion in the Baltic region.
"Sweden also seeks to acquire a new class of attack submarines, an effort that is in rough alignment with Poland's planned procurement of its new Orka-class submarine," the report said. "Industrial cooperation between Sweden and Poland on the new class of submarines could be further enhanced by the use of particular U.S. technologies, such as the submarine combat system, or the integration of U.S.-made submarine-launched land attack or anti-ship missiles."
After the fall of the Soviet Union almost 25 years ago, the Baltic Sea region is once again the center of rising East-West tensions which escalated in 2014 with the Russian annexation of Crimea. Last week, Canada, Germany, the United Kingdom, U.S. and other NATO allies promised more military support after Russia added more warships to its Baltic fleet.
© Copyright IBTimes 2023. All rights reserved.