Washington Wizards' Rui Hachimura Bares True Feelings On Trade Rumors Hounding Him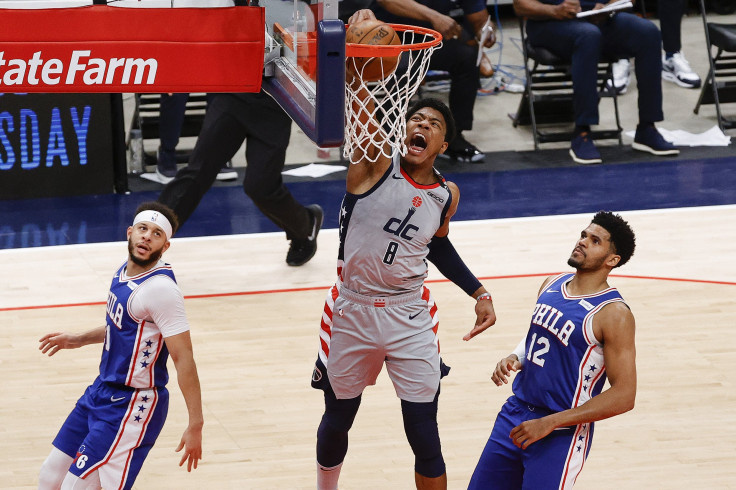 KEY POINTS
Rui Hachimura is quietly frustrated about his situation in Washington
The Wizards have created an unenviable logjam at Hachimura's forward spots
Trading him or Kyle Kuzma is currently the front office's biggest dilemma
The Washington Wizards are one of the first teams to have their February 9 trade deadline intentions involving Rui Hachimura known and the Japanese-born youngster is none too pleased about the direction they are taking.
Josh Robbins of The Athletic had spoken with Hachimura recently and when he asked the Wizards player whether it was him who asked for a trade, his simple answer was: "No comment."
However, Hachimura did reveal his hand a bit.
"I just want to be somewhere that wants me as a basketball player, and I want to be somewhere that likes my game, you know? I just want to be somewhere that trusts (and) believes in me and just (where) I can be myself. That's my goal," Hachimura was quoted to have said.
None can blame Hachimura for the frustration stewing within him as the Wizards frontcourt logjam is one of the worst in the NBA today.
Occupying the forward spots alongside Hachimura are the following: Kyle Kuzma, Kristaps Porzingis, Will Barton, Daniel Gafford, Taj Gibson, and third-year man Deni Avdija.
While Gafford is deployed more as a center, he often switches roles with Porzingis in certain lineups while having either Kuzma, Avdija, Barton or Hachimura on the floor.
The problem for the Wizards front office currently is that Kuzma is set to hit free agency this summer despite having a player option worth $13 million–an understandable course of action for the former Los Angeles Laker.
Throughout his two-season stint with Washington, Kuzma has seen his numbers go up considerably compared to his four seasons with the Lakers, but it does not mean that he is a lock to sign an extension with them.
After all, the Wizards are currently 12th in the Eastern Conference with a 20-26 record and are five games out of an outright playoff seed, but 1.5 games from being in play-in contention.
The problem here is that even if the Wizards crash the playoffs, they do not have enough pieces around Kuzma, Porzingis and Bradley Beal to contend in the East.
Keeping Hachimura and selling high on Kuzma before potentially losing him for nothing after the season makes the most sense for Washington at this point, but it does not seem that way at all.
There is no doubt that they need to move one of their forwards to ease up playing time in the frontcourt, but it really does appear that Hachimura will be the unfortunate piece to be dealt.
At the same time, it may be the best scenario for Hachimura's career since the team trading for him would know exactly what they are getting: a gifted yet limited offense-centric forward that can score from anywhere.
Unlocking his full potential requires removing things such as logjams and front office confusion and Hachimura may be on the cusp of it come February 9.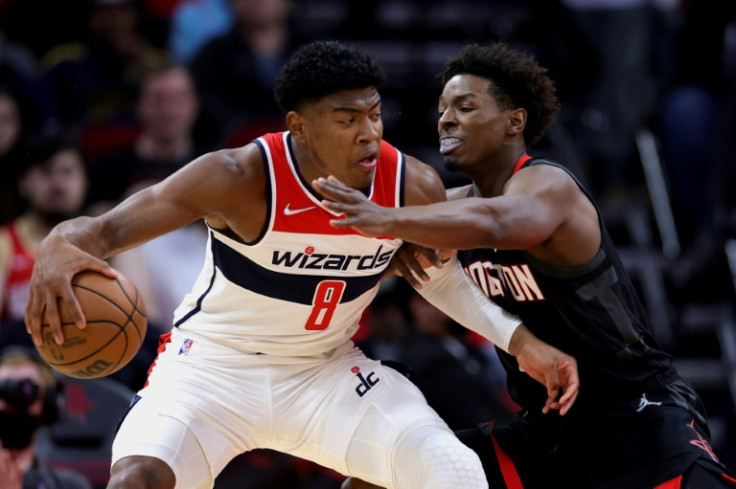 © Copyright IBTimes 2023. All rights reserved.