What India's Mobile-Obsessed Startups Can Teach US Companies About E-Commerce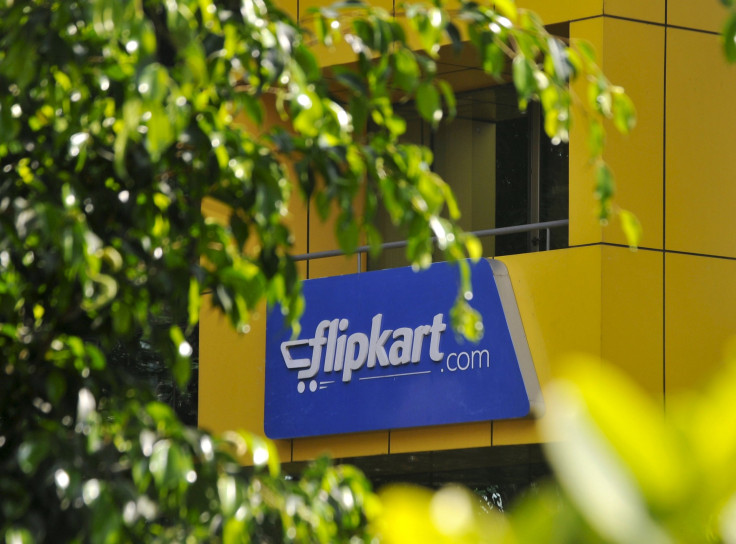 E-commerce companies in India are ignoring the PC and going straight to mobile in the country's young, but rapidly growing online marketplace. Putting the bulk of their resources into apps means they can offer innovative marketing programs that leverage a smartphone's ability to show a user's location, social circles, likes and dislikes. The idea is to create highly tailored campaigns. Some of the upstarts, like Flipkart, are producing innovation at a rate that U.S. retailing behemoths, which must spend billions to serve customers across multiple channels, can only dream about.
Flipkart Internet Pvt. Ltd. is India's largest online shopping marketplace operator, and it's going mobile only. "We are now available only on mobile app," says the landing page for flipkart.com. The page offers a link to download the app. PC or laptop users can still use Flipkart's desktop site for now, but Myntra, a fashion retailer that Flipkart acquired, has gone 100 percent mobile and is now accessible exclusively on smartphones.
Why the rush to mobile? Beyond the smartphone's unique capabilities, it's a numbers game. There are about 250 million Internet users in India today, estimated by consultancy BCG to rise to 330 million in 2016. One in six of India's close to a billion wireless subscribers has a smartphone today, whereas BCG estimates PC penetration at only at 5 percent in the country, which has about 1.2 billion people. Various industry estimates expect India's smartphone ownership to rise from about 150 million today to over 500 million by 2020.
The availability of low-cost devices from Chinese manufacturers like Xiaomi and Huawei is partly what's behind the growth. Amazon.com Inc., which held a "summer sale" in India earlier this month, saw a 500 percent increase in new customers on mobile phones, it said in a press release.
Myntra, which lists global brands such as Nike as well as popular Indian ones like FabIndia, first launched its mobile app in May last year. Google Play shows the version 2.0.1 of the app has been downloaded more than 5 million times to date. Android is the predominant operating system among smartphone users in India, but the app is also available for iPhones and Windows phones.
Flipkart's app has been downloaded more than 10 million times on Google Play, and the online shopping company expects the bulk of its traffic to come from its app by next year. For Myntra, already, mobile devices accounted for 95 percent of its Internet traffic, and over 70 percent of sales, the fashion unit said in a press release on May 12, when it announced its mobile-only strategy.
"Fashion is a very personal experience. We believe that only mobile can truly deliver this experience as it captures users' lifestyle and context in a manner that no other medium does," Myntra's CEO Mukesh Bansal, said in the release. "Think of all the hardware and software features that one can leverage like camera, contact, location etc. to understand the user's context and deliver the experience that is deeply personalized."
That differentiated, increasingly personalized experience is the bigger picture, in a scenario where competition is literally another app and click away.
Flipkart's mobile-only strategy "is likely going to pay off. They will lose a few customers, probably people who are two generations behind, but they are targeting a younger generation who will eventually move into a stage and lifestyle where they will have a lot more money to spend," Arvind Nagpal, founder of TEG Analytics, whose company has advised clients including Nike and Target, said in a telephone interview.
The smartphone screen also brings a unique challenge, Nagpal said. "It's like buying an 800-square-foot penthouse in Manhattan. With limited real estate you have to totally optimize what you can put on it." Consumers will typically look at three to five options on a screen, and anything more will delay the purchasing decision and may even push the buyer towards a competitor, Nagpal said.
India's e-commerce ecosystem is also maturing, meaning it's getting easier for consumers to shop from their smartphones. For instance, mobile wallet startup MobiKwik just struck a deal with ICICI Bank, India's largest private sector bank, to facilitate topping up the wallet with cash deposits through the bank's branches. Customers can then use the wallet to make purchases online.
© Copyright IBTimes 2023. All rights reserved.
FOLLOW MORE IBT NEWS ON THE BELOW CHANNELS