Will Joe Biden Run For President In 2024? House Democrat Casts Some Doubt
Rep. Carolyn Maloney, D-N.Y., said Tuesday that she does not believe President Joe Biden will run for a second term, but tweaked her comments Wednesday morning. She posted on Twitter that she would "absolutely support President Biden, if he decides to run for re-election."
In a primary debate Tuesday with Rep. Jerry Nadler for New York's 12th district, Maloney was asked if Biden should run for president again in 2024.
"I don't believe he's running for reelection," Maloney said.
Nadler, a top-ranking Democrat like Maloney, said it was "too early to say" if Biden should run and brushed off the question as not serving the interests of the Democratic Party before the midterm elections.
Suraj Patel, another top candidate in the hotly contested race, simply answered "yes." Patel worked on both of President Barack Obama's campaigns.
Biden's fate in 2024 has been linked to his low approval ratings and his age. On Nov. 20, Biden will turn 80 years old. In 2020, Biden defeated former President Donald Trump, who turned 76 on June 14.
Maloney is the second House Democrat to cast doubt on Biden's reelection chances.
Rep. Dean Phillips, D-Minn., said last week that he doesn't want Biden to run in 2024. Phillips called Biden "a man of decency, of good principle, of compassion, of empathy, and of strength."
But Phillips said that "the Democrats require newer leaders" and that he thinks "it's time for a generational change."
The comments from Maloney and Phillips appear to mirror public opinion. A New York Times/Siena College poll from July found that 64% of Democrat voters wanted another candidate to run compared to the 26% who want to stick with Biden.
Biden has seen historically low approval ratings of 38%.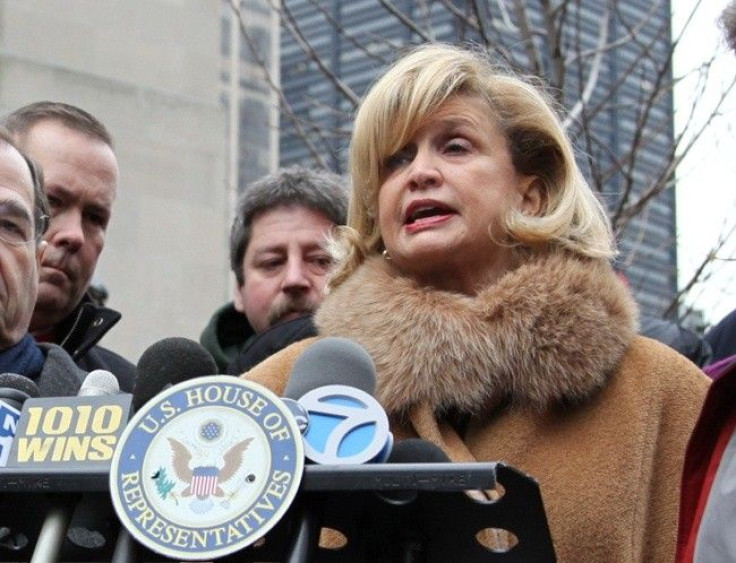 © Copyright IBTimes 2023. All rights reserved.