Xi Jinping Sees Lakers Play: No Words for Jeremy Lin
Forget the New York Knicks--the Los Angeles Lakers will be the next NBA team to welcome an Asian international superstar.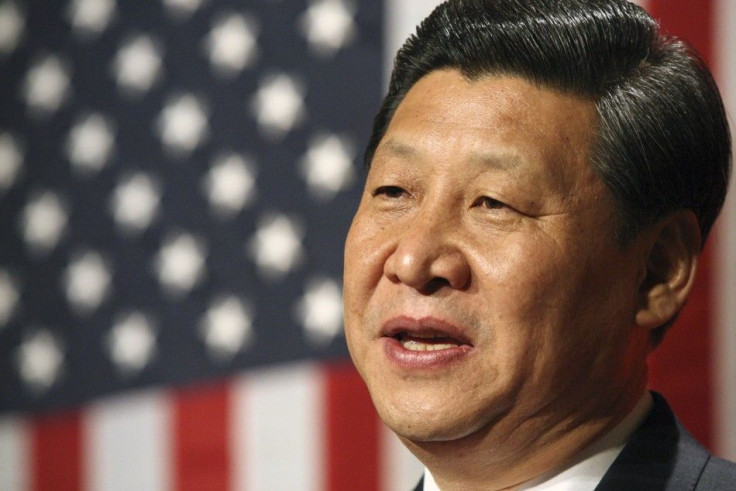 Forget the New York Knicks--the Los Angeles Lakers will be the next NBA team to welcome an Asian international superstar.
But in this case, the big shot will be watching from the sidelines. Chinese Vice President Xi Jinping is making Los Angeles his last stop on a five-day tour of the United States. Xi, who is expected to succeed Hu Jintao as the president of the People's Republic of China in 2013, also made stops in Washington, D.C., and Iowa.
Los Angeles Mayor Antonio Villaraigosa will accompany Xi to the Staples Center to watch the Lakers game against the Phoenix Suns, and he'll do his best to introduce the visiting dignitary to some of the star players. For his part, Xi has voiced enthusiasm for American basketball, noting that he sometimes catches NBA games on television.
But there have been no reports of Xi commenting on the NBA's biggest craze: Knicks point guard Jeremy Lin. This reflects the situation in China, where media have been hesitant to publicize the successes of a Christian American with Taiwanese roots.
Whether the American-born Lin's heritage is Chinese depends on whom you ask. His parents come from Taiwan, a democratically governed island that refers to itself as the Republic of China, or ROC. Most of the West does not officially recognize the ROC as a sovereign state, since China claims possession and threatens to sever diplomatic relations with any nations that disagree. But the ROC functions with near-complete autonomy. It is one of the strongest economies in Asia and maintains unofficial ties-and booming trade--with countries across the developed world.
At a bar in Taipei on Wednesday night, reports the New York Times, Lin's 85-year-old grandmother watched a delayed broadcast of his performance against the Toronto Raptors. Though she didn't understand all the rules of the game, she beamed while those around her cheered. They're cheering everywhere across the island; Linsanity has taken root throughout Taiwan, and residents are claiming the American athlete as their own.
Meanwhile, Xi's comments at a dinner in Iowa confirmed his commitment to China's hard line on Taiwanese independence. His stance, though not surprising, has motivated small gatherings of pro-ROC protesters in both Washington D.C. and Des Moines.
For most Americans, that issue takes a backseat to a range of others, including China's slow rate of currency appreciation, the government's slack enforcement of intellectual property laws, bilateral restrictions on trade, and human rights controversies surrounding the crackdown on Tibetan activists.
But for a few hours on Friday, Xi will turn his full attention to the basketball court. Though he has yet to publicly acknowledge the NBA's biggest star, the worldwide mania surrounding Jeremy Lin is in full force--especially in Taiwan. The attention may increase global awareness about China's policies regarding sovereignty and statehood, a crucial issue for the new president stepping into office next year.
© Copyright IBTimes 2023. All rights reserved.
FOLLOW MORE IBT NEWS ON THE BELOW CHANNELS