YouTube Space Lab Contest Begins: Teenagers' Experiment to Run in Space Station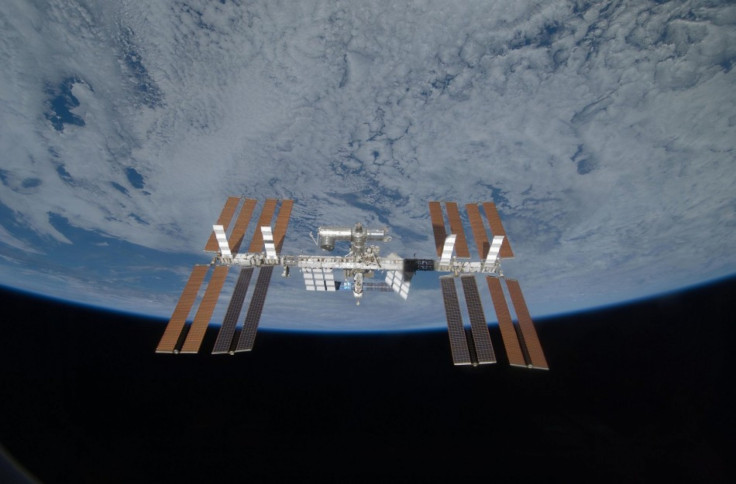 Space-obsessed teenagers have got an opportunity to come up with ideas for a science contest to be carried out in space. If successful, the two selected experiments will be performed aboard the International Space Station and streamed live on YouTube to the world in 2012.
YouTube and the computer maker, Lenovo, revealed a science contest called Space Lab for teenagers aged between 14 and 18 to come up with an idea for a science experiment that can be conducted in space and upload a video explaining it to YouTube by Dec. 7.
The competition is in cooperation with Space Adventures, National Aeronautics and Space Administration (NASA), the European Space Agency (ESA) and the Japan Aerospace Exploration Agency (JAXA).
As a company committed to the next generation of scientists, YouTube launched Space Lab to allow ordinary students the extraordinary opportunity of having their experiment carried out in space, said Zahaan Bharmal, Google's Head of Marketing Operations, Europe, Middle East and Africa and the man behind the idea for Space Lab.
The Space Lab channel will serve as a home base on YouTube for creating, sharing, and discovering the best space and science-related videos in the world. Our goal is to encourage students to explore the world of science, earthbound and beyond, by first accessing YouTube, and ultimately space, Bharmal added.
The YouTube Space Lab contest will create an opportunity for teenagers to have their science experiments live streamed from the International Space Station, 250 miles above Earth.
It will be judged by scientists, astronauts and educators, including renowned professor Stephen Hawking, NASA's Associate Administrator for Human Exploration and Operations William Gerstenmaier, NASA's Associate Administrator of Education and former Astronaut Leland Melvin, ESA Astronaut Frank De Winne, JAXA Astronaut Akihiko Hoshide and Cirque du Soleil's founder Guy Laliberte.
Despite the contest being for international teenagers, the rules state some ineligibility for citizens or residents of Cuba, Iran, North Korea, Sudan, Myanmar/Burma, Syria, Zimbabwe and any other U.S. sanctioned country. The competition is also void in Brazil and where prohibited by law.
The rules also stated that the entrants can submit up to three original and distinct entries, either individually or as part of a team comprising up to three persons, but not both. The closing date for the two-minute video entries is Dec. 7.
The video can be as simple as an explanation on a blackboard or a demonstration of a mock-up in the classroom. Every video must, however, explain the following. Experiment Question: The scientific question the entrant wants to test, Hypothesis: An educated guess at answering the experiment question, Method: A simple explanation of the methods used to conduct the experiment testing the hypothesis in microgravity, and Results: The expected results of the experiment.
Six regional finalists will be brought to Washington, DC, in March 2012 where, in recognition of their efforts, they'll get to experience a thrilling ZERO-G weightless flight. They'll also receive a Lenovo IdeaPad.
The two global winners can either enjoy a trip to Tanegashima Island in Japan to watch their experiments blast off in a rocket bound for the ISS, or travel to Star City in Russia to take part in an astronaut training session alongside Russian cosmonauts.
It hopes the competition will inspire a new generation of space enthusiasts by allowing them the extraordinary opportunity of becoming real scientists whose research is conducted in space, YouTube said in a statement.
Lenovo also introduced a Space Lab Special Edition ThinkPad Tablet for space enthusiasts. The astronaut-inspired package includes a 32 GB ThinkPad Tablet pre-loaded with space and education-related apps, an International Space Station mission badge, Space Lab sticker, sling bag and noise-canceling headphones sold via its Space Lab Web site.
© Copyright IBTimes 2023. All rights reserved.