American Airlines-US Airways Merger: Who Wins, Who Loses?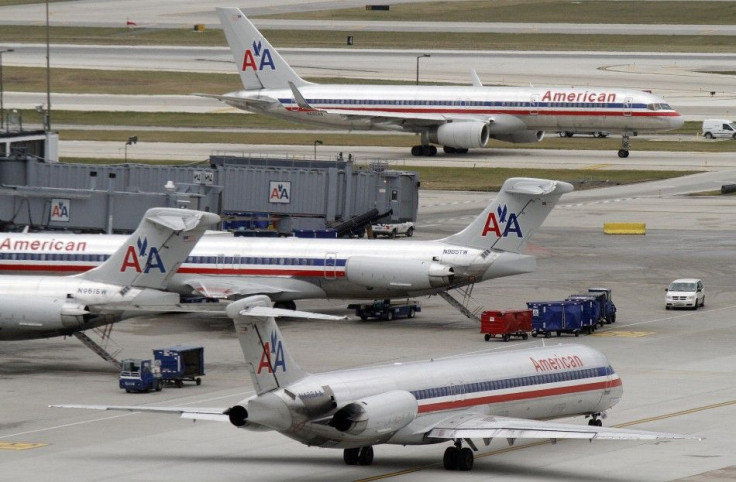 US Airways Group Inc. (NYSE: LCC) has been very publicly circling AMR Corporation (PINK: AAMRQ), the bankrupt parent of American Airlines. Yet, industry experts express concerns that while a potential merger would be a boon to the labor unions, the flying public would end up footing the bill.
Fort Worth-based American Airlines, once the top domestic and international carrier in the nation, missed out on the mega-mergers that reshaped the industry in the last decade. As a result, American now competes against much bigger rivals, including United Continental Holdings Inc. (NYSE: UAL) and Delta Air Lines Inc. (NYSE: DAL), which merged with Northwest. American's rivals are not just bigger; they are leaner and meaner after shedding billions of dollars in costs and renegotiating labor contracts.
AMR avoided the bankruptcy-and-merger trend, until November 2011. That's when it cited untenable labor costs in seeking protection from creditors.
The time may have come for AMR, now the nation's No.3 carrier, to join the party -- albeit begrudgingly. Tempe, Ariz.-based US Airways, the No.5 U.S. airline, is hoping to file paperwork with U.S. antitrust regulators as early as July for a proposed merger with AMR, Reuters reported, citing anonymous sources.
If a tie-up happens, US Airways will get to combine some strong assets, like its hubs at Charlotte and Washington National, with the best of American, while likely trimming some of what's not working so well at American, said Seth Kaplan, managing partner of Airline Weekly.
The marriage would also create the world's largest airline, and a serious organizational challenge for US Airways' top management.
US Airways is still digesting its last merger with America West from seven years ago and it would have its work cut out to manage this one smoothly, Kaplan said.
So who wins and who loses if American and US Airways combine?
Public: Coach class, middle seat
What the airlines are trying to do is to create a monopoly, warned Harlan Platt, professor of finance at Northeastern University College of Business Administration. For consumers, it's a disaster.
The airline industry has already consolidated in unprecedented ways, resulting in sharply higher pricing. Further consolidation, with American Airlines becoming either a subsidiary of or absorbed into US Airways, would bring dramatic price increases.
Lately, a one-way ticket for a trip from Boston to Philadelphia cost about $500, Platt said, describing it as outrageously high compared with what he paid two years ago when Southwest Airlines flew the route -- about $49.
Moreover, a merger would be bad for cities because certain cities would probably lose some, if not all, of their air coverage, Platt said. If there's a marginal American city, they would just cut it right out and just abandon the city.
This would result in passengers paying more for a shorter flight, if they are traveling between abandoned cities.
You can fly from Boston to Washington D.C. for less than $200, Platt said. The only reason why a shorter flight to Philadelphia is more expansive than flying to Washington D.C. is that the industry has abandoned the city, which is the same effect as a consolidation.
Creditors: Coach class, aisle seat
Certain creditors at the top of the hierarchy, the secured ones, are going to make out identically whether American Airlines emerges as a stand-alone entity or teams up with US Airways.
Yet, down the hierarchy of bankruptcy claimants, the unsecured creditors will only get what's left and thus, they are the ones US Airways is trying to win over.
With those 50,000 plus [union] employees on our side, we are focused on the full unsecured creditors committee, Doug Parker, chief executive of US Airways, told analysts during the company's first-quarter conference call.
The creditors will likely receive payment on their claims in the form of new stock, according to Mark Ralston, commercial bankruptcy lawyer at Dallas-based Taber Estes law firm. The question is whether they will receive stock of greater value from a US Airways and AMR merger.
US Airways will try and persuade creditors that this is the case, Ralston said.
We are eager to demonstrate to the creditors of AMR that our plan would result in higher returns than the AMR standalone strategy would, Parker, CEO of US Airways, told analysts.
The American Airlines management, at least so far, has taken the position that they believe the company is going to worth more as a stand-alone entity.
We're very focused on restructuring independently, AMR Corp. Chief Executive Officer Tom Horton said at a briefing in Beijing on Sunday.
The US Airways that exists today is really a combination of two regional airlines: America West, which is a budget airline and US Airways, which largely has high-value north-south routes along the East Coast, said Ken Malek, senior managing director at Conway MacKenzie, a financial turnaround and crisis management company.
When you put those two airlines together, they didn't have very much international footprint, Malek said. The concept is by combining American Airlines, the two underperforming airlines would find some synergies, and therefore have more value to divide up among all stakeholders.
US Airways is promising synergies. But the bondholders are not going to fare very well, if history is any guidance in airline bankruptcies, Malek said.
Unions: First class
A merger will generally be good for labor unions, according to Kaplan.
US Airways has decided to do this (merger) with them (labor unions) rather than despite them, which means they (unions at both carriers) have some leverage, Kaplan said.
AMR, which has about 74,000 full-time and part-time workers, has said it wants to reduce annual labor costs by about $1.25 billion a year through 13,000 union job cuts, changes to benefits and updated work rules. AMR and its unions are trying to reach new work deals by June 22.
Meanwhile, US Airways has been busy courting disgruntled labor unions, promising the merger would cut $130 million less in labor costs and preserve 6,200 more jobs than AMR's stand-alone plan. Unions for pilots, mechanics and flight attendants all support a US Airways takeover.
The primary reason the Allied Pilots supports a merger between US Airways and American is because it will provide a stronger company and a far more viable business plan, said Captain Dave Bates, president of the Allied Pilots Association.
Additionally, all of our advisors, as well as nearly everyone on Wall Street believes that this merger will provide a far more stable and rational industry which will be able to generate long term profits, Bates added.
However, if American Airlines went bust because the wages and benefits were too high, how is US Airways intending to pay those wages and benefits?
I think the answer is that they are expecting to be able to force consumers to pay a higher price because there will be fewer competitors, Platt said.
The union workers might in fact be better off with a merger, but it would come on the shoulders of the consumers, Platt said. Not a really good idea in an election year, at a time when consumer wealth has fallen by 40 percent on average, the unemployment rate is above 8 percent and real wages are falling.
© Copyright IBTimes 2023. All rights reserved.