Apple iTunes 11 Release Date: Major Overhaul Coming To Music Store, App Discovery Engine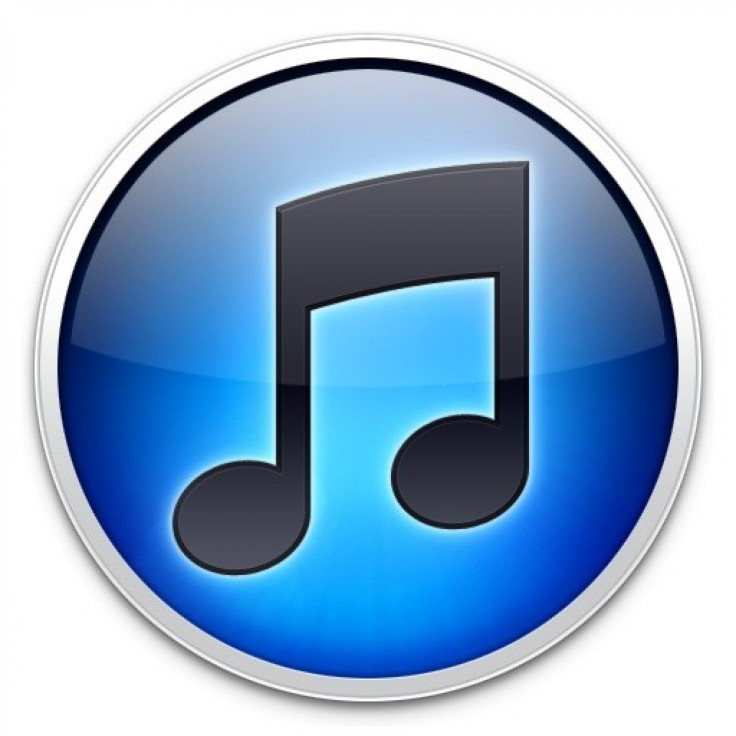 Apple is reportedly building the next version of its iTunes platform, iTunes 11, and the next version of the new music and media application will reportedly feature many under-the-hood changes, as opposed to simple cosmetic differences. The new iTunes is expected to add changes to its user interface, music store, and will reportedly be compatible with a new version of Apple's mobile operating system, iOS 6.
Apple typically releases new versions of iTunes alongside new mobile devices or operating systems, but since the iPad was released last month, there's a chance Apple will upgrade iTunes just in time for a new MacBook line-up, or if the company waits a few months, the new Mac operating system Mountain Lion, or even a new iPhone.
But what can you expect from iTunes 11? Here are two main features to look forward to:
Advanced iCloud integration: 9to5Mac reports that Apple has built a dedicated iCloud settings panel within iTunes, which would let users control which media -- including music, movies, TV shows, podcasts and photos -- is shared with other iOS devices. A user can activate iOS devices with iCloud simply by entering their Apple ID, but this new iCloud panel will reportedly be a centralized, accessible tool to control every iCloud-related feature within iTunes. Those iCloud features, including iTunes Match and iTunes in the Cloud, were only available through difficult-to-find preferences embedded into iTunes. Apple looks to make the process much simpler in iTunes 11.
iTunes and App Store Redesign: In February, Apple bought an app search and discovery platform called Chomp for about $50 million. Expect Chomp's technology to make its big debut on iTunes 11.
We buy smaller technology companies from time to time and generally don't comment on our purposes or plans, an Apple spokeswoman told Bloomberg at the time of the acquisition.
Apple wouldn't say how it plans to use the technology and 20-person team behind Chomp, but the purchase alone solidified beliefs that Apple would overhaul its iTunes and App Store platforms for the first time in about three years.
The new design is said to be even simpler and more user-friendly than the current design, said Mark Gurman, who originally reported the story on 9 to 5 Mac. Apple is working on ways to enhance the speed and efficiency of finding new content, such as songs, videos, and applications. The cornerstone element of Apple's new iTunes Store is interactivity. As Apple vaguely explained to a number of music labels and entertainment partners, Apple is looking to make the iTunes Store a much more engaging experience.
The old Web-based version of Chomp offered a variety of ways to discover great apps for the iPhone and iPad (and Android devices), featuring pages for new apps, trending apps, apps on sale, and free apps of the day. Chomp also provided pages for the apps considered All-Time Greats, as well as those apps trending heavily on Twitter. At the bottom of the page, Chomp also suggested popular app searches for categories users may not know about, such as voice recording apps, or guitar apps, or system utilities apps.
Apple users should expect all of these subcategories and features to be included in iTunes 11. Many hoped the new iTunes and App Store revamps would make it in time for the new iPad's release, but Apple fans won't have to wait much longer before they experience iTunes in a brand-new way.
But most importantly, when will iTunes 11 be released? If Apple releases it at the same time it debuts the new MacBook Pro line-up, fans can expect iTunes 11 to hit by late May or early June. However, there's a great chance Apple could wait until it releases Mac OS 10.8, dubbed Mountain Lion, which will be released this summer, in either June or July.
© Copyright IBTimes 2023. All rights reserved.
FOLLOW MORE IBT NEWS ON THE BELOW CHANNELS