Award-Winning Indiana Teacher Who Exposed CRT Teaching Now Banned From School Buildings
KEY POINTS
Tony Kinnett said he is currently banned from entering Indianapolis school buildings
The science coach and administrator's email access has also been blocked
Kinnett gained popularity after he posted a video that exposed the alleged CRT teaching in Indianapolis public schools
An Indianapolis teacher who went viral for exposing how his district has been teaching Critical Race Theory has now been locked out of his school email and has been prohibited from any school building in the district.
In a Twitter thread, science coach and administrator Tony Kinnett revealed that his access to his school email and Google Drive has been blocked. He said that he was "required to work from home the last two weeks, as staff reportedly have 'clinical anxiety' over working with me."
Kinnett added that he was informed during HR meetings that "it was 'irrelevant' that the information I released was public and stored on public servers." Finally, Kinnett said he has been "banned from going to any IPS school building or hosting any professional developments."
Speaking with Fox News Digital, Kinnett, who is an award-winning teacher, said his key card for entering school buildings has been deactivated, adding that he was informed the district received multiple emails and text messages from people "who have refused to work with me."
Kinnett said he will file a Freedom of Information Act (FOIA) request to confirm if the district did receive complaints related to him. He said that the Indianapolis School District is "terrified I am going to pull out my phone and record their classes.
Kinnett said on Twitter that he downloaded "all of the other racist documents & videos from the public server weeks ago."
The teacher went viral after posting a video earlier this month that exposed the alleged teaching of CRT in Indiana Public Schools. In the video, Kinnett said the district tells teachers "to treat our students differently based on color." He went on to reveal that since he visits dozens of classrooms every week, he found that CRT is included in some form within the curriculum of various subjects such as math, art, history, and science.
"We tell our students every problem is a result of 'white men' and that everything Western civilization built is racist. Capitalism is a tool of white supremacy," he said.
Kinnett's revelations have further put the debate on CRT in the spotlight as more parents demand answers.
Last month, the National School Boards Association (NSBA) had to intervene by issuing a statement on the matter. The NSBA noted that CRT was not being accurately described in the classroom when discussions of racism are raised.
CRT is based on the idea that racism has been rooted in American institutions and involved institutions function to ensure that white dominance remains prevalent in the U.S. society.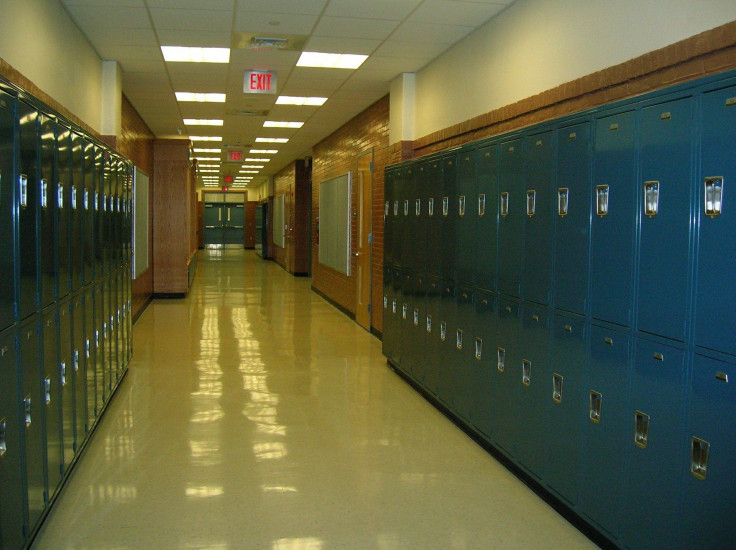 © Copyright IBTimes 2022. All rights reserved.
FOLLOW MORE IBT NEWS ON THE BELOW CHANNELS