China Runs Ads At Times Square Touting COVID Response, Calls For Unity
KEY POINTS
China touted its COVID-19 response in a series of ads in Times Square
The ads came after Beijing refused to release raw data to WHO investigators
Initial findings show the coronavirus did not originate from a Wuhan lab
A Chinese state-backed media agency is running ads in Manhattan's Times Square that tout Beijing's response to the novel coronavirus pandemic, and called for unity.
Xinhua News Agency, China's official state-run press organization, has been running images on the "China Screen" in Times Square. The screen, owned and leased by Sherwood Outdoor, usually displays Chinese products and travel offers.
However, the screen also started showing a series of messages touting Beijing's efforts in fighting the COVID-19 pandemic. Some of these noted a 48.52% COVID-19 recovery rate and claimed that several cruise ships passed health inspections.
"China has helped more than 80 countries and territories," one of the messages read. "Will continue to fight the virus hand in hand with the international community."
The Times Square ads arrive after China refused to share raw patient data with the World Health Organization in Wuhan during a four-week investigation into the origins of COVID-19.
President Joe Biden's administration on Sunday expressed concern over the minimal data Beijing has provided investigators. National security adviser Jake Sullivan insisted that China needs to do more to help.
"We need a credible, open, transparent international investigation led by the World Health Organization," Sullivan said in an interview with CBS.
"We do not believe that China has made available sufficient original data into how this pandemic began to spread, both in China and then eventually around the world. And we believe that both the WHO and China should step up on this matter," he added.
Sullivan also revealed that President Biden raised the issue during a two-hour call with Chinese President Xi Jinping on Feb. 10.
Earlier this month, a team of investigators for WHO released its initial findings after their visit to Wuhan. The researchers said the coronavirus outbreak did not start in the Wuhan Institute of Virology.
"Our initial findings suggest that the introduction through an intermediary host species is the most likely pathway and one that will require more studies and more specific, targeted research," Peter Ben Embarek said. He led the WHO scientific investigation.
"It was very unlikely that anything could escape from such a place. And we also know that when lab accidents happen they are of course extremely rare," he continued.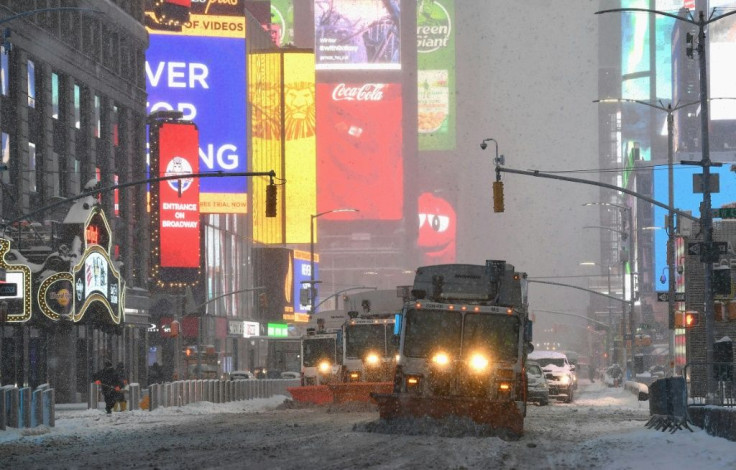 © Copyright IBTimes 2023. All rights reserved.