College Admissions Scandal Update: Olivia Jade 'Under Fire' For Decision Before Lori Loughlin's Trial
Throughout the course of the ongoing college admissions scandal, "Fuller House" actress Lori Loughlin has continued to face problems pertaining to her alleged involvement. Both Loughlin and her husband, Mossimo Giannulli, have been accused of paying Rick Singer $500,000 so that their daughters, Olivia Jade and Isabella Rose, could attend the University of Southern California (USC). Subsequently, they were each charged with mail and wire fraud, honest services mail and wire fraud, and conspiracy to commit federal programs bribery, but have pleaded not guilty.
Now, her daughter, Olivia Jade, is also facing backlash for a certain decision she recently made.
According to In Touch, Loughlin's daughter is "under fire for teasing her new vlog." This backlash comes shortly after Olivia Jade made her unexpected return to YouTube on Dec. 1 after nearly nine months of silence on the platform.
In her Dec. 8 tweet, which can be seen below, the influencer said that she had just wrapped up a new vlog and was "still working on some finishing touches." She also elaborated that it should be posted within the next couple of days. After the tweet was posted, the YouTuber started to receive criticism for her decision, with one user saying that her actions were "just wrong."
It remains unclear what the decision to return to YouTube will mean for Olivia Jade down the road, but earlier reports stated that her "defiant" attitude about remaining in the public eye could "have catastrophic effects on her earning potential in the future." Additionally, some have speculated that she and her sister could also be charged as defendants in the case against their parents.
READ: College Admissions Scandal Update: Lori Loughlin Could Go To Prison 'Earlier Than She Anticipated'
As for Loughlin, it has been said that she has been quietly taking a "grueling" step behind the scenes in order to prepare for her trial. This comes on the heels of the actress developing a new "concern" about her potential sentence due to the recent punishment given to another parent involved in the ongoing admissions scam and the harsh comments given by the presiding judge.
At this time, speculation has occurred regarding what her potential sentence could be if she pleaded guilty and testified against Giannulli, but at this time, she is not believed to have taken any formal steps to do so.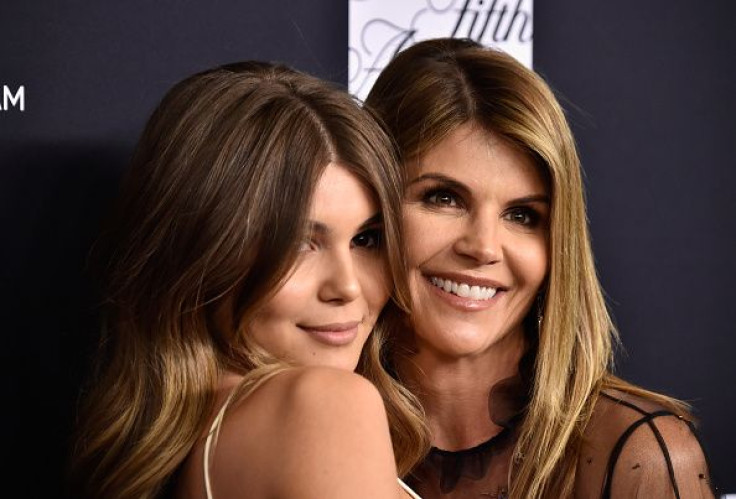 © Copyright IBTimes 2023. All rights reserved.