Cops Rescue Injured Pilot From Crashed Plane Seconds Before Train Slams Into Wreckage [Watch]
KEY POINTS
The pilot was the sole occupant of the plane that crashed on train tracks
Officers managed to pull him out as the incoming train was moments away
The pilot was conscious during the rescue and was able to speak with his rescuers
A heart-stopping video captured Los Angeles police officers pulling a man out of a downed plane with just moments to spare before a train collided into the wreckage.
The plane had crashed on train tracks in Pacoima next to the Whiteman Airport around 2 p.m. on Jan. 9. Police body-camera footage showed several LAPD officers quickly working to get the pilot — the only occupant of the plane — out of the aircraft, according to NBC LA.
"Go, go, go!" an officer could be heard yelling as they dragged the bloodied pilot away from the oncoming Metrolink train.
Officers Damien Castro, Robert Sherock and Christopher Aboyte were part of the team that arrived at the scene minutes after the single-engine plane crashed.
"Training and experience kicked in," Castro said. "The adrenaline helped. When things like that happen, you just go and do it. You don't really have time to think."
The officers could hear the sound of the train charging down the tracks before they rescued the pilot in the nick of time. "By the time we got him out … four to five seconds passed as the train basically disintegrated the plane right on the tracks and kept going right through," Sherock said.
Officer Aboyte told CNN's Kate Bolduan on Monday he did not even turn to look at the train approaching them. "I never actually turned to see the train, just focused on getting the pilot out and getting away from that aircraft since there was a lot of aircraft fuel on the ground," Aboyte said.
Sgt. Joseph Cavestany later saw the video of the rescue and said, "It's pretty surreal."
Luis Jimenez, who was at the scene, took another video of the rescue from a different angle. Jimenez's video was shared on Twitter by CBS News.
Aboyte said the pilot was conscious and was able to talk as the dramatic rescue unfolded. He also complained of having a headache at the scene of the crash, Aboyte added.
"I'm hopeful that's all he had, he did have some lacerations on his face but I do not know the extent of those injuries … " Aboyte added.
LAPD Operations-Valley Bureau put up a tweet about the crash and said the pilot had taken off from Whiteman Airport before losing power and crashing onto the tracks. Paramedics later took him to a regional trauma center, according to a news release from the Los Angeles Fire Department. The pilot was in stable condition after being treated for cuts and bruises.
"I think this guy needs to buy a lottery ticket," Sherock said, "because he pretty much cheated death twice within 10 minutes."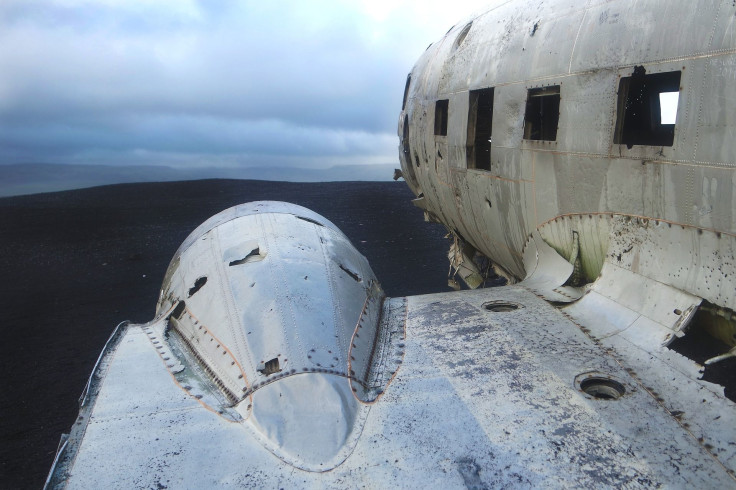 © Copyright IBTimes 2023. All rights reserved.
FOLLOW MORE IBT NEWS ON THE BELOW CHANNELS