Daniel Jones Gets Massive Vote Of Confidence From Newly-Signed Lineman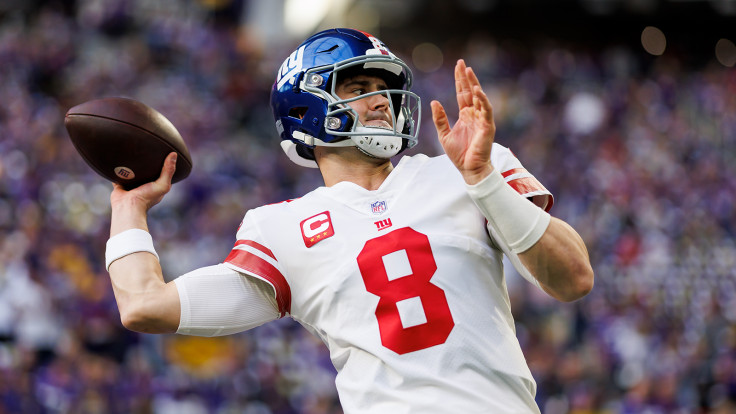 KEY POINTS
Daniel Jones hits new career highs in multiple categories last season
Mark Glowinski has high hopes that Jones will be able to have an even better 2023 NFL season
Saquon Barkley's contract situation remains up in the air for the New York Giants
Daniel Jones is a made man after the New York Giants handed him a massive extension this offseason, and newly-signed right guard Mark Glowinski is confident in his quarterback's ability to have another big season.
Appearing as a guest on the Ross Tucker Football Podcast, Glowinski had the following to say about Jones and what lies ahead.
"I think it's going to be even a better season now that he has... that little bit of sense of relief in the sense that he doesn't have to prove [his talent] to anybody and now he can just go out there and have fun and kick ass," Glowinski declared.
"I think that's what was showing last year."
The sixth overall pick in the 2019 NFL draft had the best season of his young career last year when he led the Giants to a 9-6-1 record while putting up career-highs in completion percentage (67.2%), passing yards (3,205), rushing touchdowns (7) and rushing yards (708).
Additionally, Jones logged the lowest interception percentage in the NFL last season with only 1.1 percent of his 472 pass attempts being picked off by the opposing defense.
Such numbers had the Giants confident in his abilities to keep growing year by year and signed him to a four-year, $160 million deal, which has an average annual value of $46 million in the upcoming season and going down to $37.5 in 2025 before jumping back to $40 million in 2026.
It should also be noted that Jones was able to put up success in New York with a revolving door of head coaches handling the team with Pat Shurmur and Joe Judge on the headset before Brian Daboll came into the scene in January 2022 to lead them to their first postseason win since Super Bowl XLVI in 2012.
Though they would be ousted by eventual Super Bowl runner-up Philadelphia Eagles, a storm of success is quietly brewing in New York and while they are still far from being credible title contenders, Glowinski believes Daboll and Jones' partnership will bear fruit.
"You can tell early on in the season, that he had a little bit of tightness in him, where he wanted to make sure he was being right all the time. And I think, you know, for something simple for me, I would just tell him to try to stay loose and have as much fun out there," Glowinski stated.
"I felt like every game that we were winning, he was opening up a little bit more and you would see a little bit more fire in him and more and more and that swagger was coming out. And there was a lot of fun that was being played last season."
For all the success that Jones experienced last season, one of the biggest issues fans had been that opposing defenses were getting to him a lot, ending the season as the fifth-most (44) sacked quarterback in the NFL.
Glowinski's arrival on a three-year, $20 million deal is expected to keep that number down, though there is still the concern involving Saquon Barkley's situation and what his future will look like.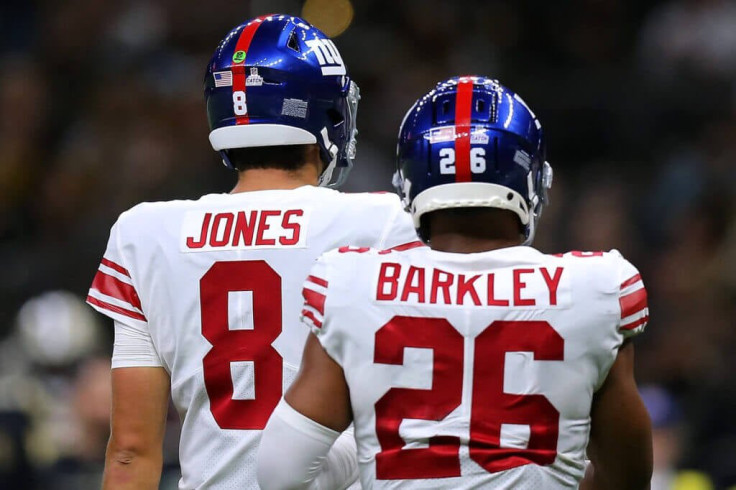 © Copyright IBTimes 2023. All rights reserved.