DeAndre Hopkins Finds New Home, DeAndre Hopkins Joins Titans On $26 Million Deal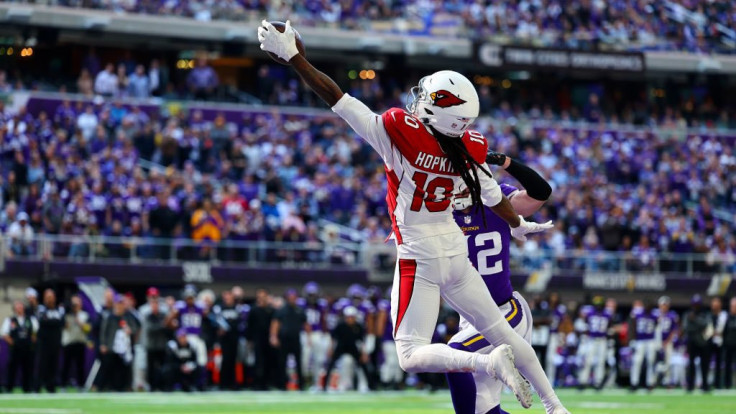 KEY POINTS
DeAndre Hopkins finds a new home and agrees to a two-year deal with the Titans
Hopkins will boost the offensive prowess of the Titans this coming NFL season
NFL fans will be eager to see how Hopkins blends in with Ryan Tannehill
The wait is over as to where five-time Pro Bowler DeAndre Hopkins will be headed.
The three-time First-team All-Pro has reportedly agreed to a two-year deal with the Tennessee Titans, putting an end to the speculations on where Hopkins may play next per a report by Ian Rapoport of the NFL Network.
According to the scribe, the 31-year-old wide receiver has agreed to a two-year deal worth $26 million.
The deal also includes $6 million worth of incentives with his base salary for the 2023 NFL season at $12 million.
As previously reported here on the International Business Times, the South Carolina native visited the Titans and the New England Patriots, something that spurred belief that Hopkins will likely end up with one of the two teams.
Curiously, some pundits felt that Hopkins would have been a better addition to the Patriots. Unfortunately, it appears that he will be catching passes from Ryan Tannehill rather than Mac Jones for the 2023-24 NFL season.
This development should bode well for the Titans who will get more offense with the arrival of Hopkins.
It also delivers balance to what Derrick Henry provides from the ground as pointed out by NBC Sports.
The Titans were seen as the more aggressive team to acquire the services of the former Clemson Tiger. Together with the Pats, the two NFL teams were in constant communication with Hopkins.
However, it is believed that Hopkins was in no rush to sign with any team and was likely waiting to get a bigger offer from other clubs. The only other club that was linked to the 2017 NFL receiving touchdowns leader was the Kansas City Chiefs.
Unfortunately, the salary numbers just didn't add up for the Chiefs who would have been a sensible landing spot for Hopkins with the departure of JuJu Smith-Schuster.
The Houston Texans were another team mentioned for Hopkins' next stop, but nothing went beyond rumors.
It puts an end to speculations on where Hopkins would be playing next after he was released by the Arizona Cardinals back in May.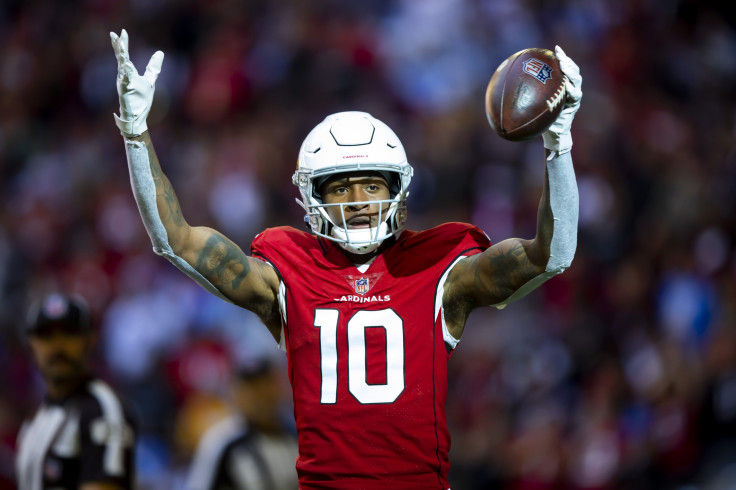 © Copyright IBTimes 2023. All rights reserved.