Election 2016: Mitt Romney Lost Twice; Can He Win Now?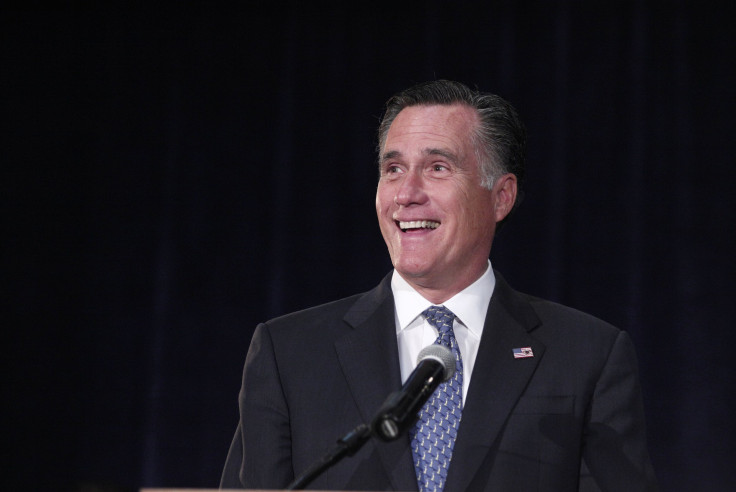 WASHINGTON -- Just for the purposes of argument, here are some of the reasons Mitt Romney could succeed if he runs for president in 2016, as he is strongly hinting he will. He has name recognition. Having already been through a national campaign once -- sorry, twice -- he won't be taken by surprise by the level of pressure and scrutiny. Even though he'll be competing with former Florida Gov. Jeb Bush for donors, with his Wall Street background, he can surely scare up a few deep-pocketed supporters. And he made so many gaffes in the last campaign, the public may now shrug off any stumbles about binders full of women or his friendship with NASCAR owners.
Romney certainly appears to think he can win this time. The former Massachusetts governor sees a political space for himself to the right of Jeb Bush (on immigration and Common Core) but to the left of the crowded conservative field. He's been meeting with potential donors and returning to the speaking circuit. He's banking on the idea that the nation's voters have buyer's remorse -- that they believe, as he does, that the country would've been better off if he had won.
But there's a reason Romney didn't win: He's a weak candidate. After all, he didn't lose to the 2008 version of Barack Obama, a charismatic powerhouse who had electrified voters with the possibility of hope and change. Romney is the guy who lost to 2012 Obama, when the unemployment rate was hovering around 8 percent and the president had disappointed his supporters on the left and been pummeled by years of attacks from the right.
"The question isn't so much can Romney run a better campaign than he did in 2012; he certainly can," Republican strategist Keith Appell said. "But the public has rejected him twice -- first Republicans rejected him for the nomination in 2008, and then when they got behind him in 2012 he lost again. The 2016 field will be stronger, younger and more accomplished than the field he faced the last time. Republican voters are A.) more open to someone new and B.) they want a winner. Those are two tall hurdles that will be awfully difficult for Romney to overcome."
There's no reason to think Romney would be a significantly different candidate this time around. He's still dogged by the perception that he's inauthentic, that he's an "Etch-a-sketch," as one of his own campaign staffers said about his policy positions last time. In 2008, he ran as a conservative, trying to position himself to the right of Sen. John McCain. In 2012, he ran as a moderate, closer to the center than the rest of the GOP field.
"Ultimately, the campaign is a reflection of the candidate, and I don't think you can change that," said Dante Scala, a political science professor at the University of New Hampshire.
His vulnerabilities remain. In the last campaign, Romney failed to find a significant response to attacks over his time at Bain Capital. He couldn't turn his wealth into an asset -- that he was able to grow his own business -- instead of a liability. "Romneycare" hasn't become any less of a political liability with the GOP's conservative base. His hardline on immigration during the 2012 primaries, saying undocumented people would "
self deport
," cost him a huge chunk of the Latino vote in the general election.
If he tried to move yet again -- changing his position on, say, immigration to appeal to more Hispanics -- he would only deepen the view that, apart from his ambition to be president, there is no real Romney.
One of Romney's selling points in 2012 was supposed to be his excellence as a manager. But he ran a bad operation. His team's get-out-the-vote tech program was an embarrassing flop. They weren't smart in scheduling or targeting TV ad buys. It took 22 people to approve a single tweet from his campaign. A different staff might help, but fellow moderates Bush and Chris Christie will swoop up many of the top strategists, leaving Romney to rely on longtime loyalists.
He's still stiff in public and has trouble connecting. Fearful that he would say the wrong thing on the campaign trail, Romney rarely spoke to reporters, so never gained a level of comfort that might help him. And, unlike former Arkansas Gov. Mike Huckabee, with his many hours on Fox News, Romney hasn't spent the last several years learning to relax in front of the camera.
According to one report, Romney is telling people that this time, one of his main campaign issues will be poverty. But his tone-deaf remarks about the 47 percent of the country that doesn't want to take responsibility for itself, or his advice to people who want to start a business -- borrow money from your parents -- would make it hard for many voters to hear him out.
"Does anybody really think that Romney's investments, lifestyle and prior gaffes are now off-limits just because they were raised as issues in a prior campaign? Videotape is forever," said Larry Sabato, a political science professor at the University of Virginia. "The old anti-Romney attack TV ads will simply be recycled in some form."
"It's possible he'll have a gaffe-free campaign this time around with no tactical and strategic blunders," said Sabato. "It's also possible I'll live to be 100. But in Romney's case, with his awkward, somewhat robotic style and wealthy lifestyle -- don't forget the car elevator -- my guess is that Romney will be a recidivist. Most politicians are."
Perhaps the former governor is just looking for a new role. Unlike McCain after his loss, Romney had no job to return to. Republican strategist Joe Brettell has a suggestion for him.
"There's no question that the governor is a tremendous asset to the party -- but instead of playing the same tune every four years, Romney should create an idea factory for the party that would supply a new generation of Republicans with policy ideas, candidate training and fundraising prowess," Brettell said. "Doing so would ensure his legacy in the party for decades to come."
© Copyright IBTimes 2023. All rights reserved.