Election 2016: Ted Cruz, Scott Walker, John Kasich Disclose Personal Finances; Who Is Rich And Who Is In Debt?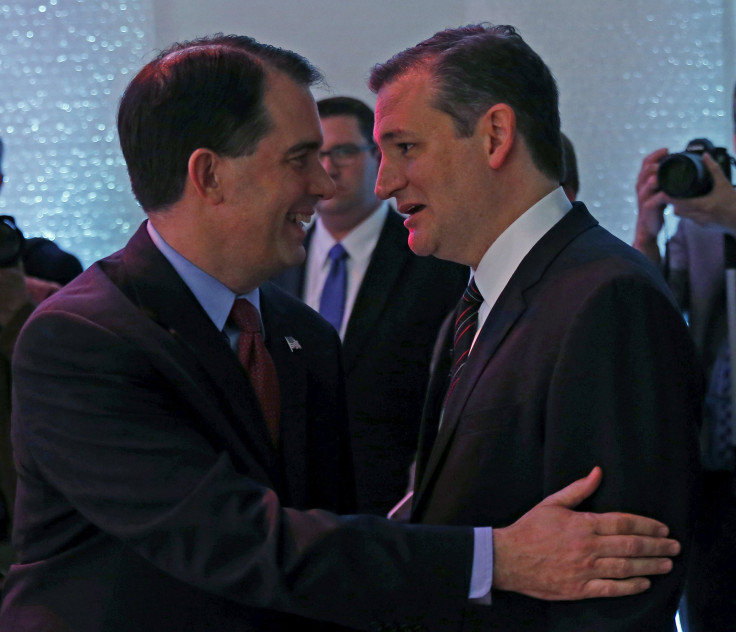 Ohio Gov. John Kasich and Sen. Ted Cruz are millionaires. Their Republican primary opponent Scott Walker, the governor of Wisconsin, may be in debt.
The disparity in wealth in the Republican presidential primary was on display Monday, as the Federal Election Commission released personal financial disclosures filed by three of the GOP presidential contenders. The candidates are required to report details about their finances in order to qualify for the first 2016 primary debate, which will be hosted by Fox News in Cleveland on Thursday.
Cruz, who has spent most of his life working in government, listed at least $2.1 million in assets and income, including a $500,000 personal loan to his campaign. At least $440,000 of the Texas senator's assets are linked to Goldman Sachs, where his wife is an executive. His family also has energy investments worth more than $365,000.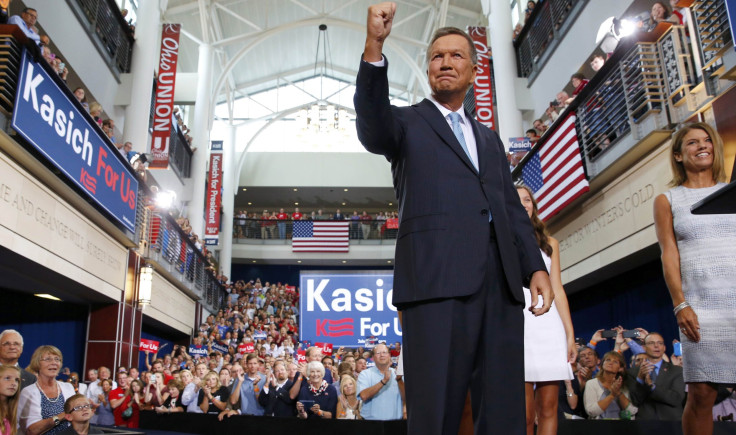 A former congressman, Kasich had a lucrative turn in the private sector before he was elected governor of Ohio. Now in his second term, Kasich worked as a Fox News analyst and an investment banking executive at the financial giant Lehman Brothers before it collapsed. Kasich listed more than $9.1 million in assets and income in his financial disclosure -- including nearly $2 million in tax-free investments, according to the Columbus Dispatch.
As Wisconsin's governor, Walker earns an annual salary of $144,000 -- nearly three times the state's median household income. But his financial disclosure shows he has significant debt: at least $100,000 in student loans for his children's college education, and at least $20,000 in credit card debt. His new report also lists more than $36,000 in assets, as well as a $45,000 advance for his book, "Unintimidated," which was published in 2013. In April, the Boston Globe pegged Walker's net worth at $72,500.
Walker's reported assets likely place him at the bottom of the 2016 presidential field in terms of net worth. Real estate mogul Donald Trump has assets worth at least $2.9 billion, according to Bloomberg -- or $10 billion according to his own estimate. Former Florida Gov. Jeb Bush's advisers said in June that he is worth between $19 million and $22 million. Sen. Marco Rubio (R-Fla.) was worth around $443,000 last year, according to the Boston Globe.
© Copyright IBTimes 2023. All rights reserved.