George Zimmerman's Lawyers Step Down: 'We Lost Track Of George'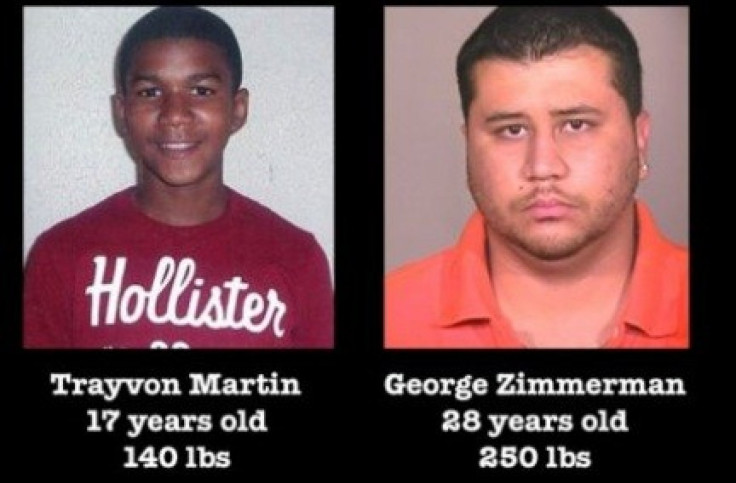 George Zimmerman's lawyers announced on Tuesday that they are stepping down from representing him in the shooting case of Trayvon Martin, an unarmed black teenager. They said at a Florida news conference that they are dropping Zimmerman, a former neighborhood watch captain, as a client after they lost contact with him and he spoke with a television talk show host and contacted a prosecutor. The lawyers had expressly told Zimmerman not to have contact with anyone, the Washington Post reported.
On Sunday we lost track of George, in that he won't return our calls, said attorney Craig Sonner in an surprise Florida press conference broadcast by CNN, adding that they believe he left the state.
Sonner and his law partner, Hal Uhrig, said Zimmerman, who received nationwide notoriety after he shot and killed Trayvon Martin, an unarmed Florida teenager, had called Fox News host Sean Hannity. They wouldn't say what the two talked about.
The lawyers said they are are open to George Zimmerman, but warned that communication could not continue to be one-way any longer. If he still wants to work with them, Sonner and Uhrig said, Zimmerman would have to reach out.
We're concerned for his emotional and physical safety, the lawyers said, adding that they think the media is putting the wrong spin on things.
I know his phone works, but he's not returning my text messages or my calls.
An attorney for Martin's family, Benjamin Crump, said in a statement given to Time magazine that he was surprised about the lawyers' move.
Trayvon's family was always concerned that Zimmerman doesn't try to skirt his legal responsibilities and become a flight risk, Crump said, according to Time. We always wanted this before a judge and a jury. We hope that [the authorities] will take this under consideration that this a flight risk. If they go to press charges, is he really going to face them?
Zimmerman, a volunteer neighborhood watchman in Sanford, Fla., who said he shot 17-year-old Martin in self-defense on Feb. 26, recently published a website, TheRealGeorgeZimmerman.com, asking for paypal donations for his legal fees.
I have been forced to leave my home, my school, my employer, my family and ultimately, my entire life, the website says.
© Copyright IBTimes 2023. All rights reserved.
FOLLOW MORE IBT NEWS ON THE BELOW CHANNELS