The Huffington Post Wins Its First Pulitzer: David Wood's 'Beyond The Battlefield'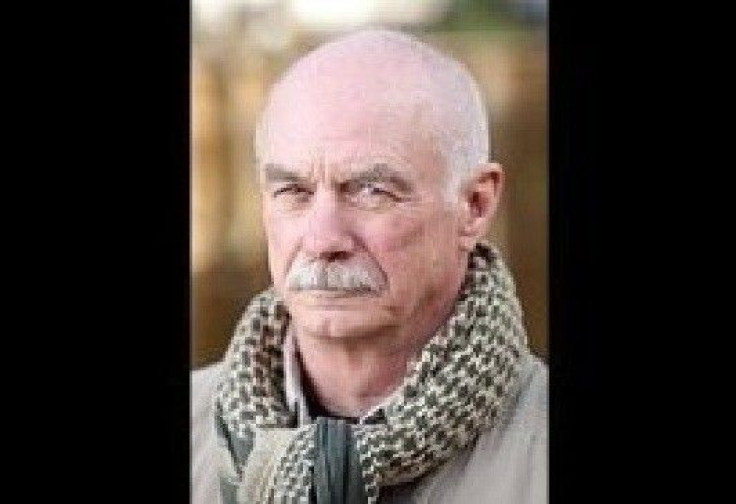 Seven years ago, The Huffington Post was largely considered to be an aggregation blog.
On Monday, the empire led by Arianna Huffington won its first Pulitzer for senior military correspondent David Wood's 10-part series about wounded veterans, Beyond the Battlefield.
We are delighted and deeply honored by the award, which recognizes both David's exemplary piece of purposeful journalism and HuffPost's commitment to original reporting that affects both the national conversation and the lives of real people, Huffington said in a statement published on the site. From the beginning, one of the core pillars of HuffPost's editorial philosophy has been to use narrative and storytelling to put flesh and blood on data and statistics, and help bear witness to the struggles faced by millions of Ameircans.
The Huffington Post made waves in 2009 as the first online-only news outlet to ask the president a question at a press conference when President Barack Obama called on Nico Pitney for a question on the Iranian elections. Since then, the site has been putting greater and greater emphasis on original reporting in addition to getting clicks from aggregated and wire content, including the hiring of name-brand journalists like Wood.
It's also another sign of how the Pulitzer is continuing to embrace online-only publications. Investigative News site ProPublica won awards in 2010 and 2011.
Wood, a 66-year-old veteran reporter whose career has taken him to nearly every continent, spent eight months interviewing and reporting on the lives of wounded veterans and their families soon after he joined the company, according to The Huffington Post. The story was published last October and was followed by an e-book in December.
© Copyright IBTimes 2023. All rights reserved.