Improving Lives And The Bottom Line
Editors Picks 2022: These CEOs are saving the world one employee and customer at a time.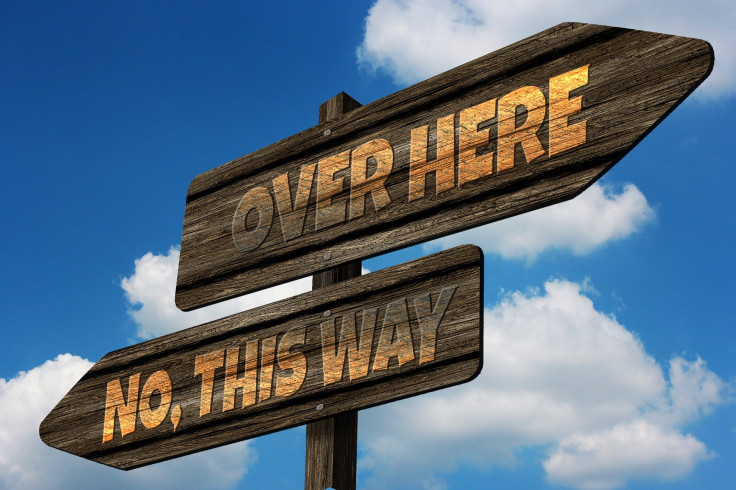 Every year here at IBT's Social Capital, we get very excited about taking a look back at all the amazing articles and interviews we have been blessed to feature from some of America's most inspiring and caring CEOs and leaders. It is an incredible reminder of all the reasons we started this section -- to recognize those trailblazing leaders who realize that people are the whole point of profits.
So this month in our feature, as we continue to celebrate how impressively these leaders are embracing the Social Capital principle to lead their industry and the world to be a better place, we look at five of the most powerful ideas that have challenged the status quo and offered you some new inspiring ideas for the next year to come on how to create and run your company with a passion for your people and the way your business treats them.
When we began the movement to recognize companies that truly cared about doing business the right way and coined it "Social Capital," we knew we were recognizing many old-school values. It was based partly on the thoughtful and brilliant ruminations of Adam Smith, often called the Father of Capitalism, in which he explained the philosophical rationality of caring for others and an economic system that actually rewards business done in an ethical way. But the incredible insights and capacity for modern-day leaders to not only understand and appreciate that classical value but to commit to apply them in exciting and dynamic new ways is impressive.
We know you will be intrigued by these forward-thinking CEOs and their ideas. But we hope they will also give you some serious and meaningful pause for thought for how you can do business better. And, ultimately, we hope that will inspire you with new ways of putting people first in your own business.
"Delta CEO: What Went Wrong And How We're Fixing It" is a top pick for 2022 because of Delta CEO Ed Bastian's utter and relentless devotion to rewarding and appreciating employees more than any other airline in the world does while he works tirelessly to deliver world-class service to customers in one of the most difficult periods in travel history.
"Valentine's Day is my favorite day of the year," says Ed Bastian, "and it has nothing to do with flowers or chocolates. It's because at Delta, Feb. 14 is our Employee Appreciation Day -- a special day where we celebrate the 75,000 Delta colleagues around the world who go above and beyond every day to serve our customers."
We couldn't think of a better way to remind all our readers why we love this incredible leader so much -- since we first honored him in "10 Of America's Top CEOs Talk with IBT's Social Capital About How To Be Authentic" -- than to share his joy over Delta's ability to share its profits by giving real dollars (and lots of them) back to its employees every year, which it officially makes happen on Valentine's Day. Delta was forced to pause this amazing practice during the Pandemic because, like every other airline, it was simply struggling to survive. But when Delta was the first U.S. carrier to return to profitability (in no small part due to Delta employees' devotion to working with the company) so did the profit sharing return -- because, in Ed's own words, "Our people will see the first fruits of the returns of the company and of their own sacrifices."
Ed leads a team of 75,000, who all feel close enough to him to refer to him by his first name, and they happily do so when he frequently pops in on them unexpectedly on one of his dozens of yearly visits to airports all over America to see how they are doing. Or at one of Delta's many other employee appreciation events throughout the year, including one of Ed's favorites called "velvets," where Ed gets up close and makes personal connections with the employees.
He makes it very clear how much he enjoys the velvets: "Every time our team brings me the schedule for the next year of how many velvets we're doing, I always tell them to add five more. . . It's the human connection that's the real visceral magic."
As impressive and endearing as all that is, what really blew us away this year was his incredible honesty and devotion to fixing problems, any problem, with the way the company does business.
Bastian, in his exclusive and exceptionally candid interview for Social Capital, admits Delta fell short recently. Referring to Delta's level of service as the industry's gold standard, he continues to credit Delta's employees for their dedication to the customers and accepts responsibility for management's misjudgment. He shares an eye-opening glimpse into the complexities of running a global airline organization: Demand suddenly exploded after two years of Covid-effected isolation, he explains, and in rushing to fulfill "the demand that we hadn't seen in a couple years," he says, "We overdid it. We pushed and stretched our capabilities and resources too far."
Still, he didn't let any of that shake his appreciation for and confidence in Delta's workforce. "You start with the people. And if you take good care of your people, they in turn will take good care of the customers, who, in turn, will reward the shareholders with their loyalty and repeat business." This is the philosophy that drives Ed Bastian to reinvest in Delta's people. "And that's how we approached the pandemic," he continues.
It's all part of a holistic approach to people-centric business that he says is part of everything Delta does, and all the fortune they reap.
"We're excited to be part of a broader movement in American business that shares the same principles as ours -- that putting people before profits is, in fact, in the best interests of our planet, our communities, our employees, and, yes, our shareholders. . . . By taking care of employees, our theory goes, our people take great care of our customers, who reward us with their loyalty. That, in turn, benefits our owners, who invest more of their capital in the company. And the circle continues."
Ed's dedication to and respect for Delta's employees is a recurring point of his emphasis on the importance of reinvesting in them. We invite you to watch "Delta CEO: What Went Wrong And How We're Fixing It" for this remarkably forthright conversation with a leader we have been pleased to honor several times since we launched the Social Capital section.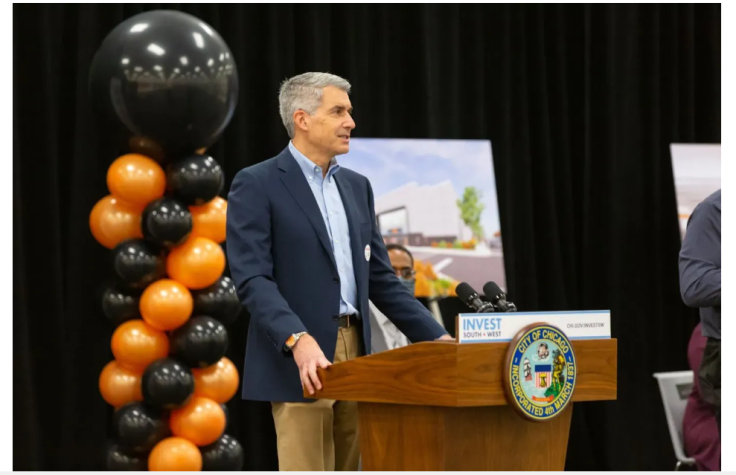 "Discover Is Lifting Up An Entire Community In Southside Chicago" by Roger Hochschild, CEO of Discover Financial Services, is a Social Capital top pick for 2022 Roger's articulation of the ramifications of site selection to business and community.
Discover Card introduced the now ever-present concept of cash-back rewards to the consumer credit card market, transforming the landscape of credit, flipping the idea of credit cards being something the privileged once paid for to an everyday tool that credit card companies vie for the privilege of everyday people carrying.
We honored CEO Roger C Hochschild for continuing to bolster that idea of empowerment at Discover with its mission "To help people spend smarter, manage debt better, and save more so they achieve a brighter financial future," and Discover has numerous programs for financial education to help individuals to actually know how to manage their money, our feature "The POLITICS of EMPOWERMENT in American Business."
Even more, Roger found a way toproactively bring more social justice, and discusses it in depth and with startling examples in his interview that we share in "Discover Is Lifting Up An Entire Community In Southside Chicago."
In this eye-opening, thought-provoking and business-challenging interview for our Social Capital section, Roger spends about 20 minutes sharing the amazing progress of his answer to the dilemma of site selection -- from idea to fruition.
Crediting a presentation from Ibram X. Kendi that inspired introspection about hidden bias and its consequences, Roger took a new look at the corporate site-selection process. And that's where it starts, as Roger explains, even though those decision makers may not be overtly racist and do not purposely say, "As I think about where I want to put my new center or my new office building, I don't want to go to Black and Brown communities." Predicating the choice on finding a community with great infrastructure, the result is "in the Black and Brown communities, people are facing a two- or three-hour commute to jobs."
Roger's enthusiasm for Discover's approach to overcoming hidden bias -- and the tremendous difference Discover made to the underserved community of Chatham by locating a call center there -- is what makes the interview so compelling. And employment is only the beginning of the benefit to the Chatham community and also reciprocally to Discover, and other benefits seem so obvious once Roger enumerates them. See if you've got the vision to figure it out or if you're surprised as you listen.
Of course, Discover has made itself an employer of choice for other reasons as well, as we've recognized in previously honoring Roger as a Social Capital CEO. As Roger says, "We're eager to share our story and help anyone else, because we all succeed together."
We invite you to listen to "Discover Is Lifting Up An Entire Community In Southside Chicago" and discover what difference you can make in considering site selection for your company.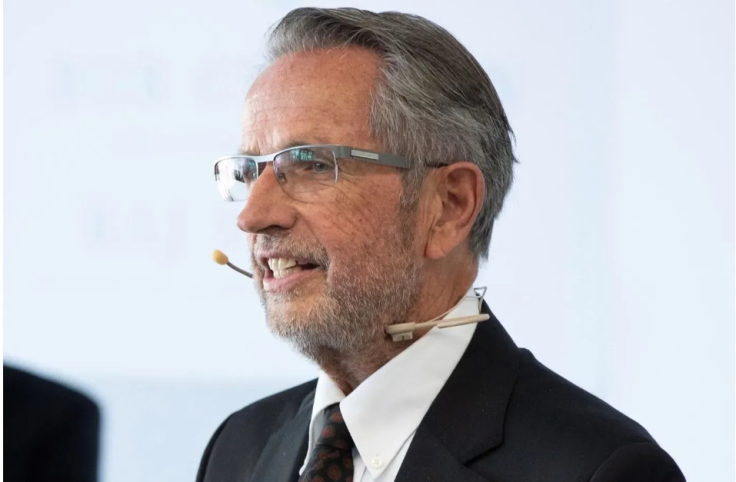 "Building The Case For Caring In Business" by Bob Chapman, CEO and Chairman at Barry-Wehmiller, is a Social Capital top pick for 2022 for Bob's advocacy for caring in the workforce and beyond.
Bob Chapman has grown what was a single-market company into a far-flung corrugating, packaging and paper converting equipment and consulting conglomerate of more than 70 acquired companies worldwide that can boast a continuing pattern of compound growth in both revenue and share value. He has accomplished this through strategic acquisition and operational expertise while never deviating from the commitment he expresses to "the lives under my care."
He argues businesses today "need to move from a me-centric culture to a we-centric culture," placing the emphasis on helping people flourish and be appreciated -- specifically not managing them in a way that drags down morale, their lives, their productivity -- within the company and, through the ripple effect of their interaction with their families and then their families with their community, society as a whole.
Through speaking and writing -- not to mention his best-selling book Everybody Matters -- Bob continues to be an advocate for this people-first style of leadership, what he promotes in his BW Leadership Institute (to which all Barry-Wehmiller employees are welcome apply) as Truly Human Leadership.
This is the epitome of what we celebrate as Social Capital as we first honored Bob in "The New Revolution: Access" spotlighting those leaders who are working to ensure people access to a better life.
It's no exaggeration to say Bob is passionate about this, and he shares his views and reasoning persuasively in his article "Building The Case For Caring In Business."
As he says in his opening, "For decades, we've been told that business is all about the numbers. When the share price dips, when the profit margin shrinks, when the ROI waivers, you do what you have to do to hit the numbers.
"Under that thinking, people are just numbers, too. So, when you lay people off, it's just business. The only thing we've been told to "care" about in business is making the numbers work.
"However, this way of doing business is not only wrong, it's unsustainable. Especially in the wake of a global pandemic, it isn't enough anymore to just "care" about the numbers. You have to care about your people, first.
"Improving working conditions is always a good thing. But even if you tell people they only have to work four days a week and you pay them well but you treat them like crap, you're not going to solve the Great Resignation. In fact, the resignations will only grow because, while you may have given people something they may want, you haven't given them what they really need.
"I have come to realize that the word management means the manipulation of others for your success. We need leaders in the world that have skills as well as the courage to care about the people they have the privilege to lead."
But his passion isn't to simply critique what he sees as shortcomings, but to try to foster improvement -- and focuses on specific suggestions before he concludes, "When you stop seeing people as numbers on a page but as someone's precious child, you'll worry a lot less about recruitment, retention and resignation. You'll help unlock a sense of care and fulfillment that your people will take home and spread far and wide to their families and communities."
We invite you to visit "Building The Case For Caring In Business" to tap into Bob's experience and expertise in developing a culture of caring and learn how you can do the same in your company.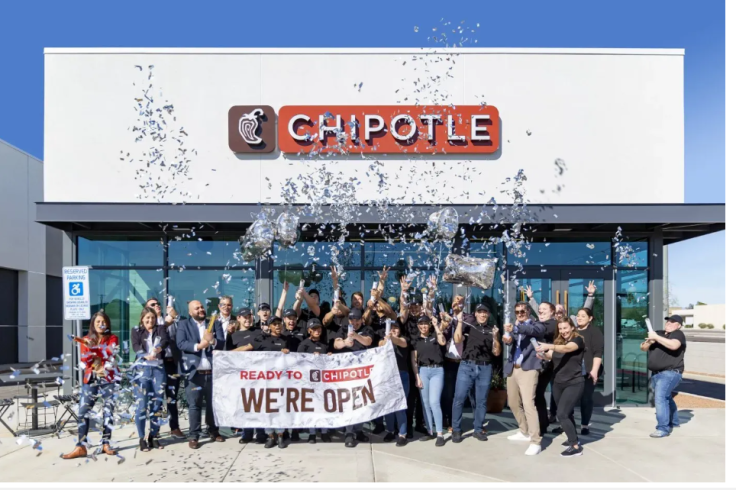 "Chipotle's Amazing Recipe For A Better World (Part I)" and "Chipotle's Amazing Recipe For A Better World (Part II)" with Brian Niccol, CEO of Chipotle Mexican Grill, are top picks for 2022 because of Brian's incredibly ambitious and hopeful mission to improve the lives of every one of his employees as well as the rest of the world through the way Chipotle does business.
When we first honored Brian Niccol back in 2020 in 10 Of America's Top CEOs Talk with IBT's Social Capital About How To Be Authentic, it was for the heroic way he helped Chipotle overcome the disastrous ripple of e-coli outbreaks a few years back. Chipotle has devoted itself to making sure it provides healthy food, served in a healthy place and produced in a healthy way that is good for consumers and the rest of the supply chain. Those proven principles became real, relevant and popular after the pandemic hit, and Chipotle honestly shared them with its customers rather than worrying about social media and marketing trends.
Niccol rebuilt the company's reputation and its profits through his dedication to those principles "with an eye toward establishing the highest standards for safety." That included DNA-based testing of ingredients before they are shipped to Chipotle locations and extensive changes to food preparation and handling practices. New paid sick leave plans were designed to ensure ill employees stayed home. Chipotle also spent millions to help local farms meet food safety standards, and to make more local ingredients available across the country by creating a supply chain that helps the planet, the consumers and the food stay healthy.
But that was just the tip of the iceberg of goodness and respect for Brian's people.
"We've kept our purpose simple on cultivating a better world, and we do it through food and integrity." The integrity Chipotle CEO Brian Niccol speaks of is being very consistent -- even through the unpredictability of the Covid-19 disruptions -- in how the company invested in its food and in its people and its whole sustainable growth model.
As Brian enthusiastically shares, Chipotle continued to find ways to purchase more organic, to purchase more locally, to handle food waste better and, significantly, to invest in its workforce with internal promotions or benefits and wages, and it all led to greater success for the company.
At one of Chipotle's recent all-managers conference, the company could show that not only was it not laying people off but it was honoring bonuses. Brian shares, "It was powerful for folks to see, just in the last year, we promoted 19,000 people. But I think the thing that was most compelling to people was to see people being promoted from service manager to grill or kitchen manager or apprentice . . . And we did that during really tough times. And our business is stronger, and I think our people are stronger."
In fact, as he explains, he believes Chipotle's culture has never been stronger than over these past few years. "And our values are clear, our purpose is clear," he says. "I feel that the decisions that were made across the organization at all the levels were done with the right value at the center or putting our purpose at the center of the decision-making process." The positive results speak for themselves.
Observing that staying the course can be hard when other options are presented, Brian says, "We're very fortunate to have clear values, clear purpose -- ʹcause it makes it a lot easier to say no . . . to potentially what, in our opinion, would be cutting corners."
We invite you to click on Chipotle's Amazing Recipe For A Better World (Part I)and Chipotle's Amazing Recipe For A Better World (Part II) and listen in as Brian explains why it was important to him to know that "when we get to the other side of this, we did the right things for our company and for those that support our company, and those that work at our company."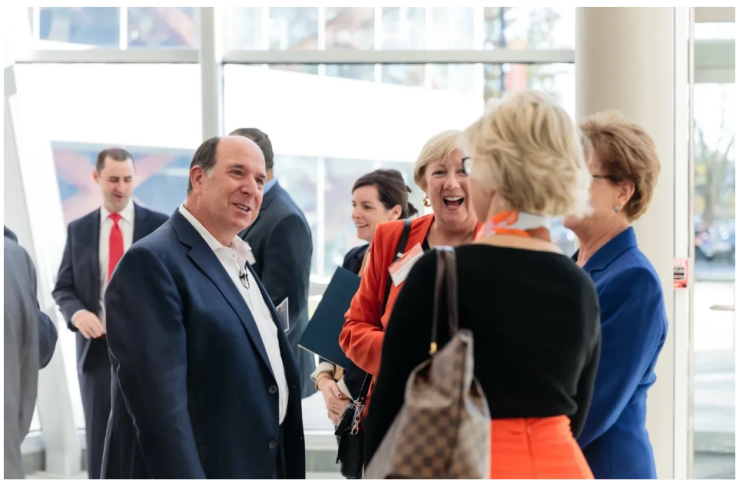 "The Un-Leader In Action" by Aron Ain, former CEO of UKG, is a Social Capital top pick for 2022 for Aron's embrace of humility in leadership.
Aron Ain's statement, "If work is your No. 1 priority, you've got your priorities mixed up. Your No. 1 priority should always be family" made him a shoo-in for honors as a family-friendly CEO, which is what we first honored him for in "Family Matters: 10 CEOs Who Support Our Most Important Institution."
Now retired as CEO -- but continuing with the company as executive chair of the UKG Board of Directors – Aron led UKG during the tumultuous year of 2020. UKG's business overall remained stable, though employees and their families were directly impacted by COVID-19 -- so one of the first things the newly merged UKG did was to try to relieve some of their stress. In its first month post-merger, UKG established an Employee Relief Fund to provide extra financial support to any employees and their family members adversely affected, such as a spouse losing their job or a family member getting sick. Employees were invited to donate to the fund, and the company matched those donations 100%. Soon after its inception, having shown incredible success, it was formally established in May 2020 as the PeopleInspired Giving Foundation, a 501(c)(3) dedicated to providing financial assistance to people physically, economically, emotionally or otherwise adversely impacted by tragedy -- including and beyond COVID-19. In just its first year, the fund provided relief to hundreds of UKG families.
That this fund includes employees' families is part of what puts UKG on our list of Social Capital companies. Nor is this a one-off item; another significant commitment is UKG paying 100% of healthcare premiums for not just all U.S. employees (such a benefit is not necessary in the United Kingdom, which has universal healthcare for its citizens) but also for all the employees' families!
The extensive list of benefits UKG offers its employees includes many items that are found at other companies as well. But, under Ain's leadership, the sheer volume of benefits takes it to a rarefied level. UKG purposely strives to be one of the world's greatest people companies, and we honor it as a leader in Social Capital.
But Aron's Social Capital credentials don't stop there. As he discusses in his article, "The Un-Leader In Action," leadership strength lies in honest humility. Excerpted from his book "WorkInspired: How to Build an Organization Where Everyone Loves to Work," the article makes the point that "egotistical, self-interested or self-absorbed leaders of any stripe usually don't inspire people very much. These leaders might elicit fear, respect or admiration, but not affection. And you need affection if you're going to spur employees to pour their hearts into their work every single day."
And he says, "There's a name for the kind of humble CEO I aspire to be. I'll call him or her the 'Un-Leader.'" One very practical benefit he shares is keeping informed about your company.
"Led by a humble leader, employees become far more willing to open up to their boss, person to person. Do you ever sense that your people are withholding important information -- that you don't know what's really going on? It may be that your people feel uncomfortable communicating. They don't trust you because, to them, you're different. Inaccessible. Unapproachable. You're The Boss, and it feels scary to be themselves around you. So, they keep silent, and you remain ignorant about important facets of the business, not knowing what you don't know. Over time, that lack of knowledge takes a significant toll."
Aron, who had been CEO of Kronos since 2005 and became CEO of UKG after the merger of Kronos with Ultimate Software, had been named to Glassdoor's Top CEOs list several years in a row and is regarded as a pioneer in workforce management and HCM. His philosophy is "Don't be The Boss. Be a human being. Invite your team members in by staying humble and putting them on your level." And he shares concrete, uncomplicated suggestions, such as foregoing special perks:
"If you're a senior leader, do you insist on taking private planes or traveling first class on commercial airlines? . . . Not me. I pass through first class and into coach. Could I always fly first class if I wanted to? Of course. But I'm an Un-Leader. [Employees] know that I fly coach just like they do, and that parity means something. It tells them I'm no more special than they are -- that I recognize everyone's worth.
"I'm not saying Un-Leaders should never fly first class. The point is to live by the same rules as everyone else. If employees have to fly coach, then you should, too. Given how much I travel, I sometimes do get bumped up to first class. In these situations, I'll take the first-class ticket. That's fine -- I'm still playing by the same rules as other [employees]. But on occasions when I'm bumped up and I happen to spot a fellow [employee] on a flight, I might trade seats with [them]. Can you imagine what an impression it makes on an employee to have the CEO gift you their first-class seat?"
We invite you to visit "The Un-Leader In Action" and begin to explore how you can apply Aron's experience and expertise to elevate your leadership to "un-leadership."
© Copyright IBTimes 2023. All rights reserved.