iPhone 5 Release Date 2012: 4G LTE iPhone Expected This Fall; Why Sprint Ignores Predicted Fiasco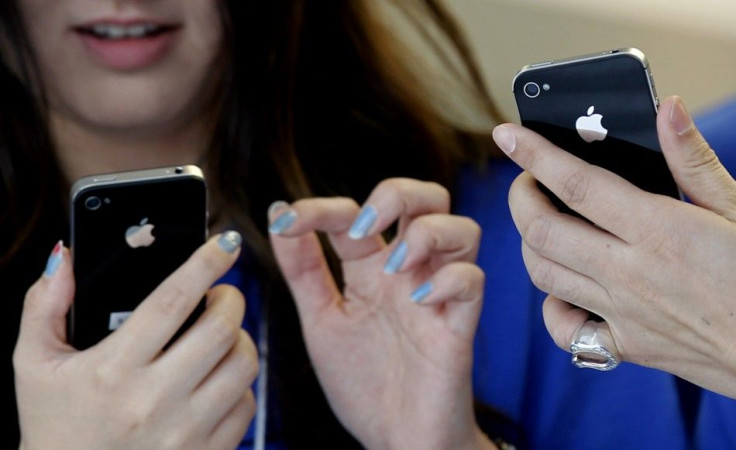 In October last year, Sprint joined Verizon and AT&T to become the third official carrier in the US for the Apple iPhone. But with release of the new 4G-ready iPad earlier this month, the Cupertino tech giant cold-shouldered the carrier, as it is yet to launch its own LTE network. This could be a possible reason why Apple has left Sprint out of its LTE party again, especially if it has the next generation iPhone on the cards later this year.
Verizon is the current market leader in the US, followed by AT&T with its newly launched LTE networks. But Sprint did not feature on the scene because of its scramble to deliver a 4G network. According to Bernstein Research analyst Craig Moffett, this could bring the carrier to its knees once Apple unleashes its upcoming iPhone 5.
The problem is 4G. Sprint doesn't have enough free-and-clear spectrum on which to launch a competitive LTE network, and it doesn't have the money to clear spectrum that's already in use, Moffett said in a note to clients.
Sprint Ignores Debacle
Although many believe that Apple's upcoming iPhone with 4G LTE could indeed be a threat to Sprint, the Kansas-based operator seems least bothered about it.
The company's chief financial officer Joe Euteneuer denied speculation that Apple might keep its much-awaited LTE iPhone off Sprint, given that its LTE network is still in its infancy. He said that the carrier would be free to launch an LTE-equipped iPhone if it gets introduced later this year as expected.
A Dow Jones report quoted Euteneuer as saying that Sprint's Apple contract is similar to those of rivals AT&T and Verizon Wireless, and that the carrier isn't being held to any 4G LTE coverage requirements.
While Sprint plans to introduce the 4G LTE network in only six cities by middle of this year, AT&T and Verizon have already rolled out 4G LTE to large swaths of the country, the report added.
If you make the assumption that they launch a device at a similar time that they did last year, you're basically done with the major markets, Euteneuer said at an investor conference Tuesday on the company's 4G LTE build-out.
Euteneuer says that Sprint has planned to initially cover around 100 million Americans, and so he doesn't think the company is really disadvantaged at all.
Sprint Has Its Strong Points, Despite Lagging Behind in LTE Race
Earlier reports suggested that Apple will launch its next generation iPhone this summer at WWDC 2012. But according to latest rumors, Apple may abandon mid-year launches to consider a 12-month iPhone upgrade cycle starting in the fall. According to Asian reliable source, next iPhone will be released in September or October, and this cycle seems to be kept for years, a recent report in Japanese blog Macotakara said.
If Apple does stick to the same late release as it did in the case of the iPhone 4S, this could give Sprint extra time to get its LTE network up to par. Moreover, Sprint is the only carrier to offer unlimited data plans this time, which could help it get a shot against the AT&T and Verizon iPhone 5 even if its LTE network isn't as wide in the fall, Motoring Crunch reported.
Sprint sold 1.8 million iPhones in the fourth quarter of 2011, as compared to the 7.6 million at AT&T and 4.2 million for Verizon Wireless. While Sprint's contract customer count fell last year, it added 2.5 million pay-as-you-go users, helping it net 5.1 million new additions. Verizon Wireless added 4.3 million contract customers in 2011 and AT&T brought on 1.4 million, the Wall Street Journal reported.
iPhone 5: What Do Rumors Say About Top Expected Features?
Apart from the release date, speculations are also rife that the new iPhone is very likely to have a number of key features including a larger screen, a revamped design and the highly-anticipated 4G Long-Term Evolution (LTE) technology that will offer improved download speeds.
A report in DigiTimes last week cited unnamed sources within Taiwan-based smartphone manufacturers, who claimed that the next generation iPhone will very likely contain an embedded 4G LTE radio. While there was no clear reason for the delayed release of the iPhone 4S, many analysts think that it was Apple's failed attempt at executing LTE technology into the phone that held back the much-awaited launch. Given that the new iPad had 4G LTE support, there is an even higher chance that LTE may be incorporated in Apple's next iPhone as well.
Considering that the new iPad has Retina Display with a ground breaking 2048 x 1536 resolution, the forthcoming iPhone model is also expected to feature something higher in terms of its display. Rumors are rampant that the device will feature a Quantum Dot LED curved glass edge-to-edge display with 1280 x 720 resolutions (367ppi). While some recent reports suggest that the phone will sport a gigantic 4.6-inch screen, new reports surfaced last week saying that Apple had planned to stick to the current 3.5-inch screen size.
Analysts at UBS said the next iPhone will get a complete revamp that includes new innovations that will be significant enough to drive above average excitement and buzz, Fox Business reported. The Swiss banking giant thinks the next generation iPad will be Apple's biggest launch ever, driven by a boost in the number of carriers it's available on and the number of countries in which it is available, the report added.
Rumors also suggest that an A6 processor will eventually power the next iPhone. It will be a superfast 1.2 to 1.5 GHz processor with 1GB or more of RAM to offer amazing processing capabilities to the smartphone. Other key features likely to be added to the new iPhone include an enhanced camera (8 megapixel camera or even higher), improved battery, Near Field Communication (NFC) technology and of course, a new operating system - something like an iOS 6 that fits accordingly.
Must Read Articles:
© Copyright IBTimes 2022. All rights reserved.
FOLLOW MORE IBT NEWS ON THE BELOW CHANNELS