Kate Upton, Steve Clevenger And More: 7 Celebrities That Believe All Lives Matter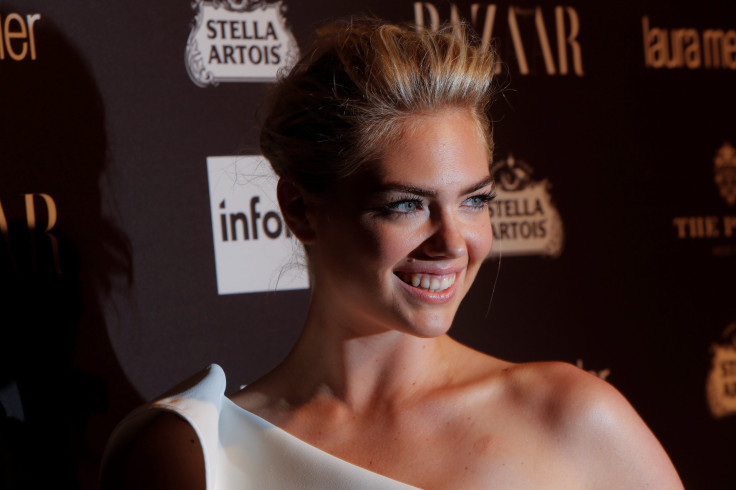 With national leaders and protesters across the nation debating social injustice in the United States, some celebrities just can't seem to stop themselves from weighing in on the heated topic of Black Lives Matter versus All Lives Matter.
Athletes like Colin Kaepernick and Eric Reid have taken to kneeling during the national anthem at NFL games to protest violence against African Americans by police officers, while some celebrities are using social media to choose a side with the hashtag #BlackLivesMatter" or #AllLivesMatter. While Hollywood is generally considered an epicenter of liberal politics, below are seven celebs who believe all lives matter.
1. Jennifer Lopez
Back in July, the songstress tweeted and deleted a photo of herself and "Hamilton" star Lin-Manuel Miranda during a performance on the "Today" show where survivors of the Orlando nightclub shooting were present. She captioned the photo, "#LoveMaketheWorldGoRound #AllLivesMatter." After an immediate backlash on Twitter, Lopez deleted the photo.
2. Jamie Lee Curtis
The "Scream Queens" star tweeted, "This is the moment the whole world will watch @BarackObama show leadership and strength. #alllivesmatter." Although fans criticized her use of the hashtag, she did not remove it from her account.
3. Keke Palmer
The young actress from the Fox hit series, "Screams Queens," tweeted out to a fan: "It is all Lives matter. Because there are people getting killed over religion too."
4. Raven-Symoné
The child actress turned TV co-host is known for her controversial comments and did not fail to surprise viewers during a July 2015 episode of "The View" while discussing then Democratic presidential candidate Martin O'Malley's reaction to protests in Missouri over the death of black teenager Michael Brown. She said: "I understand what the Black Lives Matter hashtag means."
Symoné continued, "It came in conjunction with everything that was going with the police in Ferguson. You have to be sensitive in that statement, but [Martin O'Malley] is right, all lives matter... I think you have to open yourself up. It should be all lives matter."
5. Kate Upton
While the model has not said "All Lives Matter," she recently spoke out against several Miami Dolphins players who kneeled during the national anthem. Upton tweeted, "This is unacceptable. You should be proud to be an American. Especially on 9/11 when we should support each other." She also wrote a lengthy Instagram post about why standing during the song was important. Upton was attacked across both social media platforms and has since remained silent on Twitter and Instagram.
6. Fetty Wap
Following the police killings of Philando Castile and Alton Sterling, the rapper tweeted out #AllLivesMatter citing that his kids are mixed. However, after being bashed on social media, he apologized for his comments.
7. Steve Clevenger
The Mariners catcher has not directly addressed whether he is pro All Lives Matter, but his remarks Thursday on riots in Charlotte, North Carolina, following the killing of Keith Lamont, a black man shot by a police officer, angered some Black Lives Matters supporters. He tweeted, "Black people beating whites when a thug got shot holding a gun by a black officer haha s#!t cracks me up! Keep kneeling for the anthem."
He then tweeted, "BLM is pathetic once again! Obama you are pathetic! Everyone involved should be behind bars like animals!"
© Copyright IBTimes 2023. All rights reserved.