Melania Trump Update: What Does The First Lady Do? 5 Possible Roles For Mrs. Donald Trump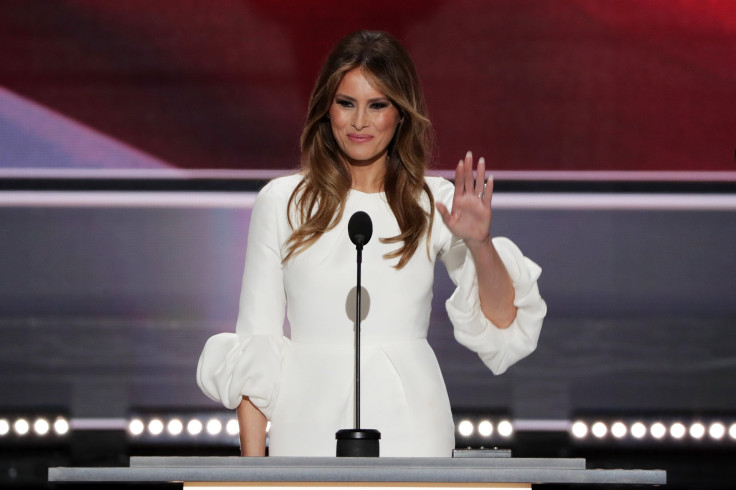 As the inauguration of the 45th president of the U.S. rolls right around the corner, the prospect of the Trumps' role in the White House becomes less of a distant notion and more of a reality. But while the job description of President-elect Donald Trump is explicitly defined in the Constitution, first lady-elect Melania's role is not as clearly defined.
First ladies do not have official responsibilities but have been known throughout history to make an impact on the public through their platform from the White House. Looking back at the legacies of former first ladies in the White House, it's clear Melania's future is shrouded with possibilities. Here are five possible actions she might take:
1. Battle bullying on social media. Melania has discussed the possible details of her role as first lady in the past – during a rare speech prior to the election she declared that she would focus on tackling cyberbullying.
2. Continue First Lady Michelle Obama's role with fitness and healthy living. Melania could follow in the FLOTUS's footsteps and focus on improving a healthy food landscape as well as increase physical activity in kids.
3. Get politically involved on a national and international scale. It might help her favorability rating: former first lady Laura Bush had one of the most positive approval ratings during her first term in the White House while she took on education and childhood development.
4. Champion women's rights. While her step-daughter Ivanka would seems like a more immediate option to advocate for women's rights issues, Melania's influence as the future first lady could have an immense impact on the feminist movement.
5. Do nothing. Trump confirmed in November that Melania would not be moving into the White House following the inauguration in January. While Donald plans to move into the presidential place, Melania is slated to remain in New York while their son, Barron, continues his education at a Manhattan prep school.
© Copyright IBTimes 2022. All rights reserved.
FOLLOW MORE IBT NEWS ON THE BELOW CHANNELS