NBA Rumors: Lillard 'Has Something Similar' To No-Trade Clause; Two Other Teams Interested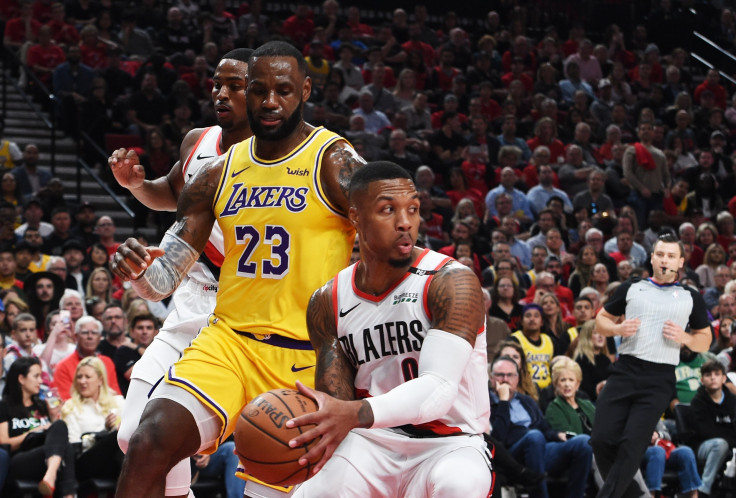 KEY POINTS
Damian Lillard asked for a trade away from the Portland Trail Blazers
Sources reveal Lillard has an undisclosed no-trade clause
The Los Angeles Clippers and Boston Celtics have been linked to Lillard
Portland Trail Blazers star Damian Lillard had finally asked for a trade after 10 seasons with the Blazers and though he has his sights set on joining the Miami Heat, other teams remain interested in him but may be dissuaded from trading for him.
Speaking on The Pat McAfee Show podcast, The Athletic's Shams Charania provided an update regarding Lillard's status and which two teams might gun for his services in a trade.
"When a team is gonna go out and trade for a superstar player, you usually want to backchannel, do some research... Whether it's the [Los Angeles] Clippers, the [Boston] Celtics, those are the two teams I've heard that have a level of interest in Dame Lillard," Charania stated.
"I think the resounding answer is no, he wants to be in Miami, period. If you trade for him, I think there's a risk in trading for a disgruntled player... He doesn't have a no-trade clause, but he kind of has something similar to that."
Charania's revelation regarding Lillard having resembling a no-trade clause with the organization is the first time that it has been made public and it can be understood that he has had a handshake deal behind the scenes.
As to when it occurred remains unknown, but it would make sense for Lillard as he had been adamant about spending the entirety of his career in Portland in the hopes of winning a title with the team that put their faith in him.
Ironically enough, it was also Charania who broke the news that Lillard wanted out of the Blazers and was looking for a trade to the Heat specifically earlier this month.
That led to a whole host of other rumors such as Tyler Herro changing his social media bio which had fans believing he was going to be the centerpiece in a Lillard trade and a three-team deal involving the Heat, Blazers and Brooklyn Nets with Herro going to Brooklyn while Lillard gets sent to Miami.
According to the latest odds surrounding Lillard and the uncertainty of his future in Portland, oddsmakers have the Heat as plus-350 favorites in nabbing him from the Blazers while the Philadelphia 76ers are at plus-400 while the San Antonio Spurs chances are set at plus-500.
With Lillard's now-public trade request still being in the works, it remains to be seen whether his desire of a team up with Jimmy Butler and Bam Adebayo is possible or whether he decides to waive his unspoken-of no-trade clause to join another interested franchise.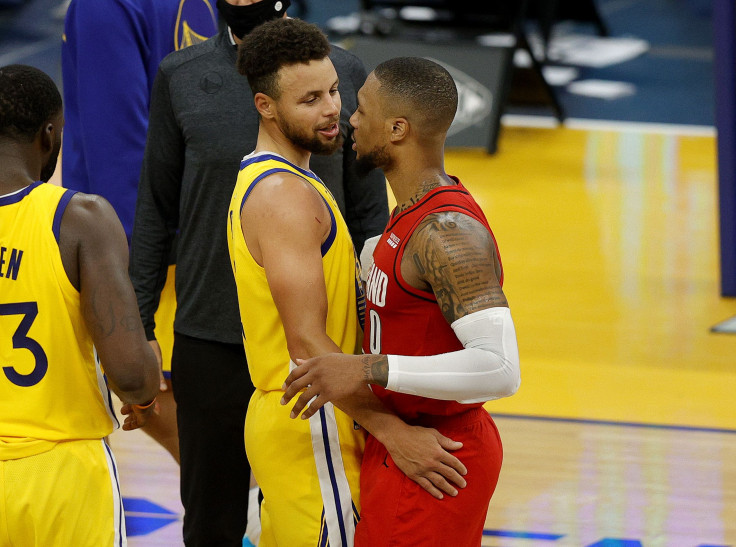 © Copyright IBTimes 2023. All rights reserved.