New Bills Would Regulate Marijuana Like Alcohol At Federal Level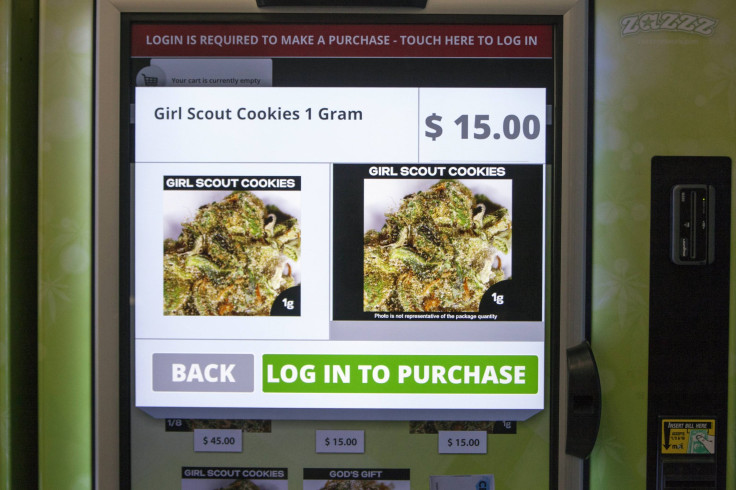 Lawmakers have introduced legislation meant to regulate marijuana like alcohol at a federal level. The cannabis business community is applauding the move. Leaders say it's taken politicians far too long to make serious moves on the issue.
"Congress has been ignoring our broken and outdated marijuana laws for decades," said Dan Riffle, director of federal policies for the Marijuana Policy Project, an advocacy group based in Washington, D.C., in a Friday statement. "It's time for our federal representatives to come to grips with the fact that marijuana is safer than alcohol and most people think it should be treated that way."
Marijuana is currently legal in some capacity in 23 states. This includes Colorado and Washington, which allow for adult recreational use in addition to medical. But the disconnect between state and local laws continues to create logistical problems for licensed pot businesses even in legalized states.
The Regulate Marijuana Like Alcohol Act comprises two bills. One, introduced by Rep. Jared Polis, D-Colo., is meant to end the federal ban on marijuana, and instead regulate and tax it much like alcoholic beverages. The new rules would allow each state to create its own laws as long as they fit within the broad national framework. The other bill, introduced by Rep. Earl Blumenauer, D-Ore., would create a federal tax on all legal pot sales.
"The leadership of Rep. Blumenauer and Rep. Polis on these issues puts them in line with the majority of Americans who think that states should have the freedom to tax and regulate marijuana and that state-legal cannabis businesses shouldn't be persecuted under federal law,"said National Cannabis Industry Association executive director Aaron Smith in a public statement.
"It's time for federal laws that respect the states who have decided a legal, regulated approach is smarter and safer than the failure of marijuana prohibition," he said.
Data from a 2014 Gallup poll show that 51 percent of Americans support cannabis legalization, though conservative voters are still mostly in opposition.
This week, the national anti-crime group Safe Streets Alliance sued business and state officials in Colorado, claiming they violated a federal ban on pot. The move sparked a series of protests from the business community, including a call to boycott Holiday Inn, which was involved in one of the lawsuits.
Last year Colorado earned more than $50 million in revenue from legal marijuana sales.
"Over the past year, Colorado has demonstrated that regulating marijuana like alcohol takes money away from criminals and cartels, grows our economy, and keeps marijuana out of the hands of children," Polis said in a statement. "As more states move to legalize marijuana as Oregon, Colorado, Washington and Alaska have done, it's imperative the federal government become a full partner in building a workable and safe framework."
© Copyright IBTimes 2023. All rights reserved.
FOLLOW MORE IBT NEWS ON THE BELOW CHANNELS