Olivia Jade Net Worth: Lori Loughlin's Daughter's Finances Amid College Admissions Scandal
Over the course of 2019, Olivia Jade and her family have been forced to face a variety of legal issues pertaining to the ongoing college admissions scandal. Her parents, "Fuller House" star Lori Loughlin and fashion designer Mossimo Giannulli, were accused of paying Rick Singer $500,000 so that both she and her sister Isabella Rose could attend the University of Southern California (USC).
Following the allegations, Loughlin and Giannulli were each charged with mail and wire fraud, honest services mail and wire fraud and conspiracy to commit federal programs bribery. So, how much is Olivia worth today after such a tumultuous year?
According to Celebrity Net Worth, the influencer is worth $1 million. As for how Olivia makes her money, Showbiz CheatSheet stated that a majority of her income is due to her activity on social media, including Instagram and YouTube. They also stated that at one time Olivia earned extra income from endorsement deals with Amazon Prime Student and SmileDirectClub.
Additionally, she once had another partnership with Sephora. In 2018, the cosmetics company worked with her to create the Olivia Jade X Sephora Bronze & Illuminate Palette, but the collaboration was severed following the admissions scam.
On Dec. 1, the personality unexpectedly reappeared on the streaming app after nearly a nine-month hiatus. However, the content of the short clip was reportedly scripted and cleared by her legal team. Additionally, her return to the streaming platform was said to be viewed as a "big betrayal" by her mom.
READ: College Admissions Scandal Update: Lori Loughlin's Husband Allegedly Admitted Guilt In Accountant Email
At this time, it remains unclear whether or not she and her sister will ultimately be charged as defendants, but some experts have suggested that they believe her career will face "catastrophic" consequences regardless of formal legal action.
As for Loughlin's future, insiders have revealed that she is taking a "grueling" step ahead of her trial in order to properly prepare for what's to come. She is also feeling a new "concern" about her future due to harsh comments that were made by the presiding judge and a lengthy prison sentence that was given to another parent involved in the scam.
Both Loughlin and Giannulli have pleaded not guilty, but she could face a lighter sentence if she takes certain steps.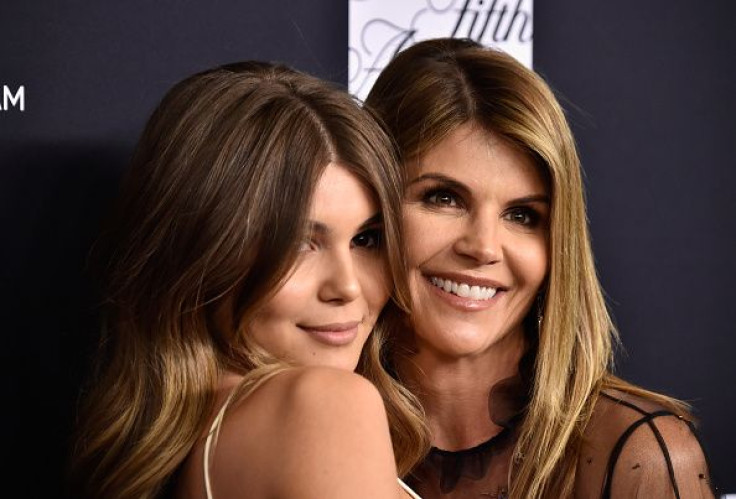 © Copyright IBTimes 2023. All rights reserved.