Pastor Youcef Nadarkhani Convicted of Religious Charges, Iran Admits
ANALYSIS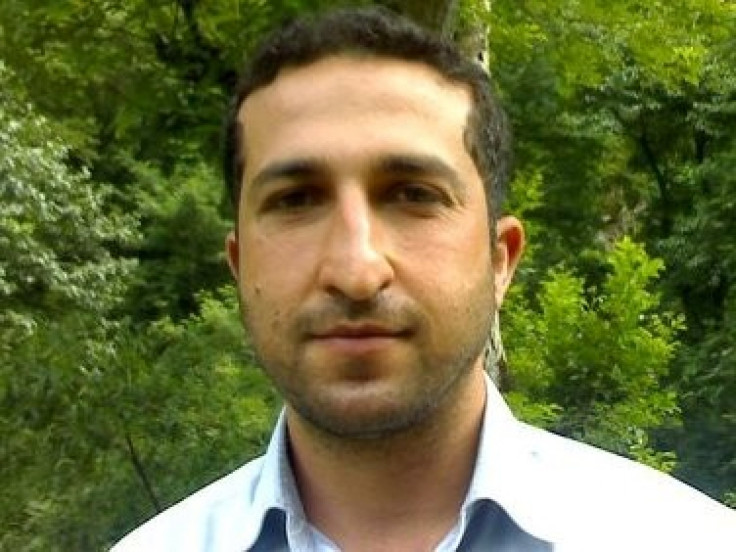 For the first time since his arrest in 2009, Iran has admitted publicly that Christian pastor Youcef Nadarkhani has been convicted of religious crimes.
During a United Nation Human Rights Council meeting in Geneva on Monday, Iran said Nadarkhani, who has been sentenced to death, was found guilty of three charges: building a church in his home without government permission, preaching to minors without parental consent and offending Islam, according to a meeting transcript.
The dialogue fueled hope that Nadarkhani is still alive. The last update from Iranian sources on Feb. 26 indicated the pastor hadn't been executed; however, Iran has a history of holding secret executions.
Nadarkhani, who was arrested by authorities in October 2009 on charges of apostasy, led a congregation of about 400 from his home. Although apostasy isn't a crime under Iran's legal code, it is a crime under its religious codes; and Articles 513 and 514 do criminalize insults to Islamic sanctities, including holy figures, Iran's leadership and the religion in general.
Tiffany Barrans, the International Legal Director at the American Center for Law and Justice (ACLJ), said the Iranian representative to the council was responding to the presentation of a new report by Ahmed Shaheed, the U.N. Special Rapporteur for Human Rights in Iran, who used the platform to call for Nadakhani's release.
In the past, Iran had claimed that Nadarkhani had been charged with security related crimes, including rape and spying, but leaked court documents signed by Iranian Supreme Court judges belied the claim, indicating only that Nadarkhani was sentenced to death for apostasy and that he'd refused to convert to Islam when given the option by the court.
During the U.N. meeting, American representative Charles O. Blaha also called for Nadarkhani's release, and demanded that Iran uphold the universal rights, including religious freedom, of all its citizens, to release the more than 80 Baha'is jailed for their beliefs, and to cease state-sponsored Holocaust denial and anti-Semitism.
The execution process in Iran -- from sentencing to the final order for the hanging -- has been known to take place in just a few weeks, especially for violent criminals.
Iran doesn't always notify the family or legal counsel of those on death row before an execution, so a hanging or stoning may not be made public until days later -- when the body is delivered to next of kin.
Shaheed, of the U.N., said on Wednesday that Iran executed a total of 670 people in the last year, about 250 of those secretly.
Shaheed noted the number of executions--most of them for minor drug offenses that he believes were actually political crimes covered up posthumously--spiked in the final three months of 2011. He has been condemned by Iran as little more than a proxy for the United States.
From the first day that Mr. Ahmed Shaheed was appointed as the UN [human rights] rapporteur, we suspected he was a U.S. agent; but after he published a few reports [on the human rights situation in Iran], we became certain he had been sent on mission by the Americans, Alaeddin Boroujerdi, the chairman for the Committee for Foreign Policy and National Security of the Iranian Parliament, told state-run Press TV on Saturday.
Boroujerdi added that Iran believes Shaheed is politically motivated and selective on what he reports to the U.N.
Iran's Permanent Mission to the United Nations, as the country's representative body is known, declined comment for this story; however, Iranian human rights chief Mohammad-Javad Larijani called Shaheed's charges baseless in a statement and attacked both his methods and his person.
Instead of fulfilling his main duties, he has taken part in interviews with various media outlets like a movie star, said Larijani.
© Copyright IBTimes 2023. All rights reserved.