Cigna-Anthem Merger: Increased Pressure On Gov. Malloy As Another State Democrat Demands The Insurance Commissioner's Recusal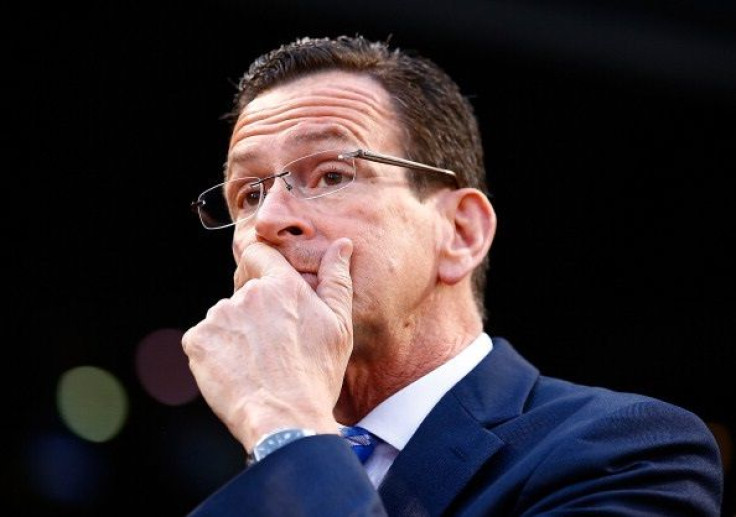 Connecticut Comptroller Kevin Lembo demanded that his state's insurance commissioner recuse herself from overseeing a healthcare mega-merger, intensifying pressure on Gov. Dannel Malloy's administration to act.
In a letter released Thursday amid a state ethics probe of the situation, Lembo said he was already worried months ago about the openness and impartiality of the state's review of Anthem's proposed acquisition of Cigna. But afteran International Business Times investigative series on the proposed merger and the Cigna family ties of state insurance commissioner Katharine Wade, he said it was time for Wade to remove herself from the process.
"Several new developments have come to light that raise serious questions about the fairness and transparency of the review process," Lembo wrote. "I urge you to take immediate action to restore public confidence in the integrity of the department's ongoing review by recusing yourself from the process, ensuring the activities and proceedings surrounding the review are as transparent as possible and that all interested parties have the ability to fully participate in the public hearing process."
The Office of State Ethics is investigating whether Wade's ties to Cigna constitute an impermissible conflict of interest. "The Commissioner has consistently sought the guidance of the Office of State Ethics and has made it clear that she will abide by whatever guidance Ethics ultimately issues, even if that guidance changes from what has been previously conveyed," said Donna Tommelleo, spokeswoman for the Insurance Department, in an email to IBT. "What is disappointing, however, is that the Comptroller never picked up the phone to discuss the issue with the Commissioner directly and instead issued a letter and press release largely based on media reports."
In his letter, Lembo wrote that even an ethics board ruling in Wade's favor "will not remove public skepticism of your role in the review of the merger."
Lembo is the second major state Democratic official to urge Wade to recuse herself in the face of conflict-of-interest allegations. State House Speaker Brendan Sharkey has also called for her recusal, and U.S. Senator Richard Blumenthal, along with six other U.S. senators, sent a letter to the Department of Justice asking the feds to block the Cigna-Anthem and Aetna-Humana mergers. In a reversal of the usual political rhetoric, Connecticut Republican officials now argue that the Democratic governor's hands-off approach to the mergers demonstrates a deference to corporate interests and a failure to defend consumers.
Lembo oversees the state's largest health plan. Like the consumer and physicians groups that have weighed in on the multi-million-dollar merger, Lembo said he was concerned that such a large health insurance company would limit choices and raise premiums. The merger would create the country's largest insurance company, affecting 53 million Americans.
© Copyright IBTimes 2022. All rights reserved.
FOLLOW MORE IBT NEWS ON THE BELOW CHANNELS