Is President Barack Obama A Muslim? Donald Trump Doesn't Correct Supporter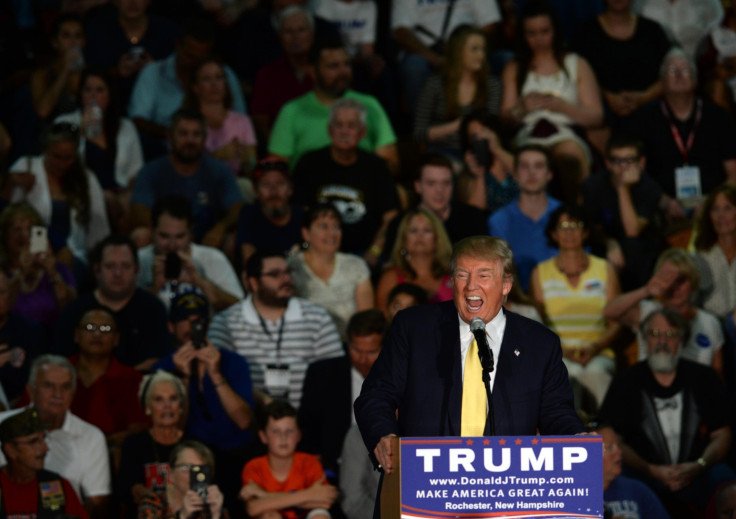 Republican candidate Donald Trump failed to correct a supporter of his who asserted Thursday that President Barack Obama is Muslim and not an American, CNN reported. The assertion came during a Trump campaign question-and-answer town hall event in Rochester, New Hampshire, just one day after the second Republican debate.
"We have a problem in this country. It's called Muslims," the unidentified man said, CNN reported. "You know our current president is one. You know he's not even an American."
Trump appeared a bit taken aback and interrupted the man. "We need this question? This is the first question?" Trump asked, but he did not correct the man. The unidentified man then continued to ask Trump what could be done to curb the growth of extremist training camps.
"We're going to be looking at a lot of different things," Trump replied, CNN reported. "You know, a lot of people are saying that and a lot of people are saying that bad things are happening. We're going to be looking at that and many other things."
Throughout the interaction, Trump failed to correct the questioner's assertions about Obama. When reporters asked afterward why Trump didn't challenge the questioner's statement over the president's ethnicity and religious background -- as Republican Sen. John McCain of Arizona had handled a similar situation in the 2008 campaign -- Trump declined to comment.
In the past, Trump has demanded to see Obama's birth certificate, suggesting that the president was born outside the United States. But Obama has insisted that he was born in Hawaii and that he is a Christian.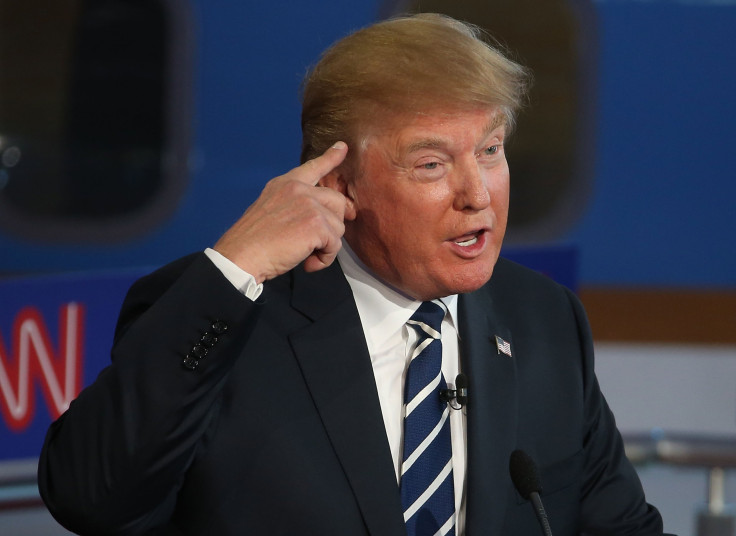 Despite the president's openness regarding his faith, nearly 30 percent of Americans believe Obama is a Muslim, according to recent CNN/ORC poll, and the figure rises to 42 percent of Republican.
Trump's silence to the allegation regarding Obama's faith was in stark contrast to McCain, who reacted quickly when a woman in 2008 described Obama as "an Arab." McCain corrected the woman and was booed by the crowd, MSNBC reported.
Trump, who continues to lead the national polls, referenced several surveys during the rest of the event Thursday that showed he had won Wednesday night's second GOP debate.
© Copyright IBTimes 2023. All rights reserved.