Rebekah Brooks, Husband And 4 Others Arrested On Conspiracy Charges, Twitter Responds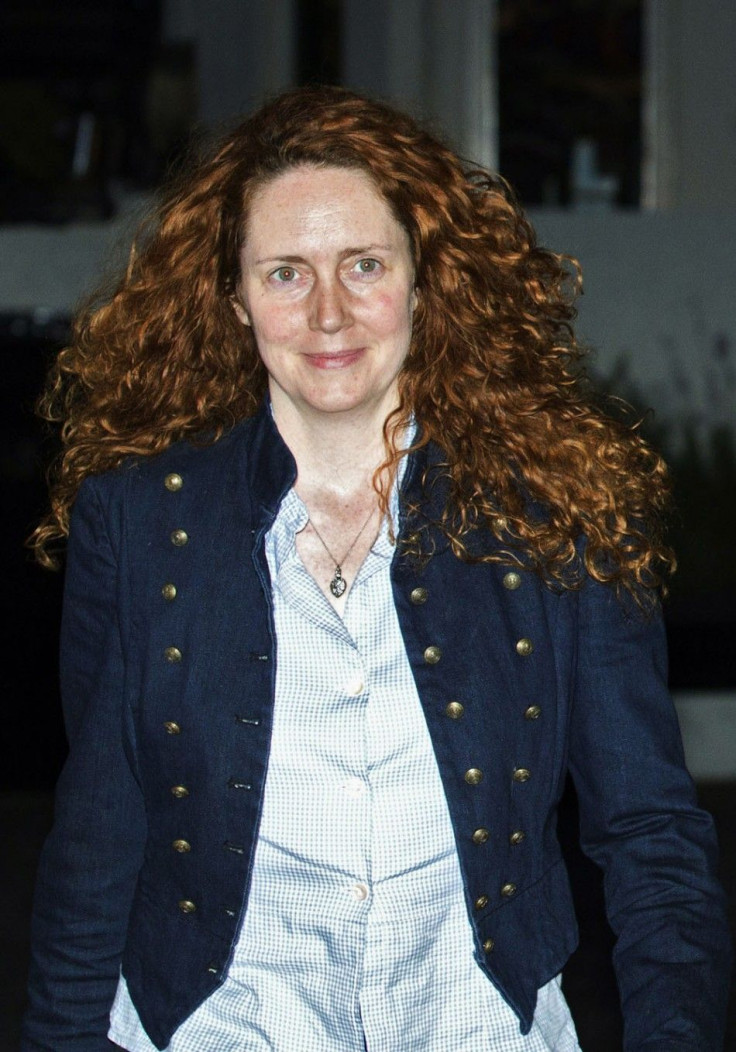 Rebekah Brooks, former editor of U.K. tabloids the News of the World and the Sun, was arrested Tuesday in England for allegedly planning to pervert the course of justice, as part of an ongoing probe into a phone-hacking scandal, the Associated Press reported.
Brooks, along with five men including her husband, was taken into custody in the so-called Operation Weeting by detectives from Scotland Yard, the London metropolitan police force. The charges could mean that police might be focusing their investigation on a cover-up by high-ranking officials at the Sun, the AP reported.
Brooks and her husband were arrested at their home in Oxfordshire, the BBC reported.
News International, the British newspaper arm of Rupert Murdoch's News Corp. (Nasdaq: NWS), confirmed that its security chief, Mark Hanna, was among those arrested, according to the AP.
The arrests come on the heels of the investigation into a phone hacking scandal of celebrities, politicians and crime victims by editors and reporters of the News of the World, which Murdoch's company shut down last summer in response to public anger over the scandal .
Officers are reportedly searching homes of people connected to those arrested Tuesday.
Brooks was arrested last July for conspiring to intercept communications, before being set free on bail, the BBC reported. She was also arrested during Operation Eleden last summer, a probe by Scotland Yard into police-corruption charges.
Brooks was the only suspect among the six to be arrested during previous investigations of the phone-hacking case.
U.K. Prime Minister David Cameron recently described Brooks' husband, Charlie, as a good friend, the AP reported. The two have been seen riding horses together.
Brooks' name was trending on Twitter as social media users responded to her arrest.
Mary had a little lamb it often made her moan. It got a job in newspapers then hacked her mobile phone, said Twitter user PerfectVerse4U.
#RebekahBrooks arrested she must have been mad her police informers didn't leak th news to her before it happened!, wrote Twitter user Rick Samimi.
Disappointingly, perverting the course of justice merely carries a maximum of life in prison. No burning or dunking. #rebekahbrooks, wrote Twitter user Tom Mcrae.
© Copyright IBTimes 2023. All rights reserved.