Series Finales 2014: 'Sons Of Anarchy,' 'Legend Of Korra' And 6 Other Unforgettable Final Episodes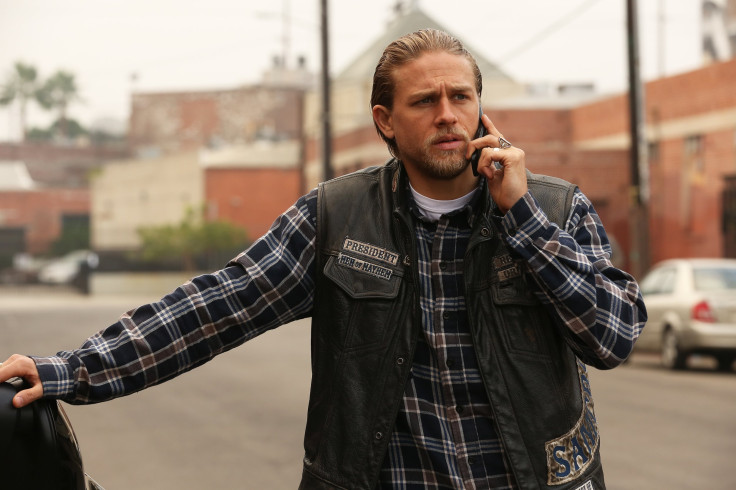 This was a hard year for many TV viewers as they lost some of their favorite shows. From dramas like "Sons of Anarchy" to sitcoms like "How I Met Your Mother" and everything in between, it seemed no fan was safe. Plenty of series wrapped up in 2014, but these had unforgettable endings.
Check out eight of the best series finales of 2014:
"Sons of Anarchy" – finale aired Dec. 9 – Jax (Charlie Hunnam) wasn't killed by his SAMCRO brothers, but he still didn't survive the series finale. He intentionally drove into a truck driven by Milo (Michael Chiklis) during a police chase.
"The Colbert Report" – finale aired Dec. 18 – In one of the weirdest series finales ever, Colbert ended his satirical show by killing Death himself. Then a ton of celebrities, everyone from Jon Stewart to Big Bird, helped him sing a song. The show ended with Alex Trebek, Santa Claus and Abraham Lincoln taking Stephen to eternity.
"The Newsroom" – finale aired Dec. 14 – Many were disappointed by the lack of action in the finale of Aaron Sorkin's drama. After Charlie's (Sam Waterston) death, everyone paired off into couples and continued to fight for journalistic integrity.
"White Collar" – finale aired Dec. 18 – Neal (Matt Bomer) and Peter (Tim DeKay) had one last case to solve together before Neal died. Turned out he faked his death and was headed back to his old life as an art thief.
"Boardwalk Empire" – finale aired Oct. 26 – Some fans were shocked while others patted themselves on the back for predicting it: Joe Harper (Travis Tope) turned out to be Tommy Darmody. Tommy was out for revenge since Nucky (Steve Buscemi) killed his father, Jimmy (Michael Pitt), and gave his grandmother Gillian (Gretchen Mol) to the Commodore. Nucky was planning to finally leave Atlantic City for good, but Tommy shot and killed him.
"True Blood" – finale aired Aug. 24 – Fans hoping for Sookie (Anna Paquin) to choose either Bill (Stephen Moyer) or Eric (Alexander Skarsgard) were disappointed when she chose neither. After refusing the cure for Hep V, Bill decided to die on his own terms, in Sookie's arms. Then Sookie went on to live a happy life with a human while Eric and Pam (Kristin Bauer van Straten) started a new business venture by selling Sarah Newlin's (Anna Camp) blood as a cure for Hep V.
"The Legend of Korra" – finale aired Dec. 19 – The animated series wrapped up loose ends with a major battle. Kuvira (Zelda Williams) finally surrendered to Korra (Janet Varney). They went back to the Earth Kingdom to see the monarchy dissolved, and Korra headed into the Spirit World for a vacation while holding hands with Asami (Seychelle Gabriel), much to Korrasami shippers' delight.
"How I Met Your Mother" – finale aired March 31 – No one expected the sitcom to have a controversial ending, but plenty of fans were angry that the finale didn't pair Ted and the Mother. Ted's (Josh Radnor) life with Tracy (Cristin Milioti) ended quickly after her name was revealed in the series finale. Her character died, and Ted realized he was in love with Robin (Cobie Smulders).
What TV show was the hardest for you to let go of in 2014? Did any of your favorites not make this list? Sound off in the comments section below!
© Copyright IBTimes 2022. All rights reserved.
FOLLOW MORE IBT NEWS ON THE BELOW CHANNELS