Spurned by Saviors, Spanish Bank Turns to ... Spider-Man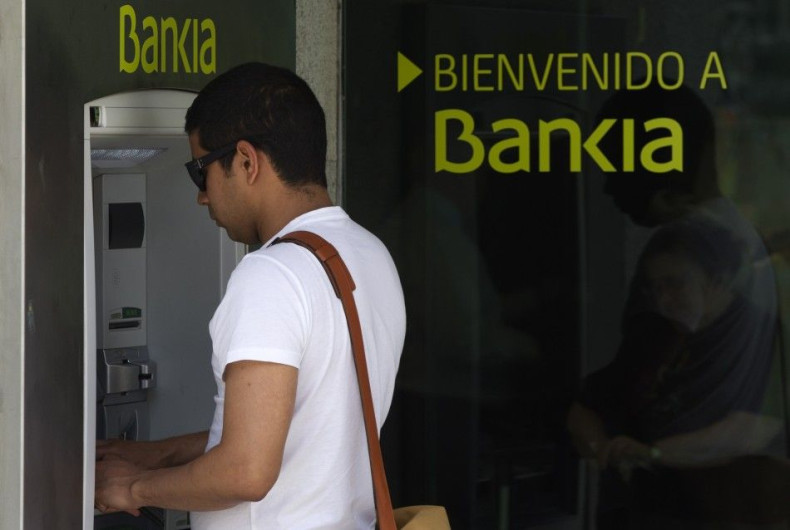 It's come to this.
Facing what seem to be minute-by-minute rejections of various bailout scenarios, Spanish bank Bankia SA, currently embroiled in a crisis of insolvency, is putting its faith in the web-shooting hands of a Marvel Comics superhero, namely, Spider-Man.
It's been a rough week for Spain's fourth-largest bank. Following a revelation over the weekend that it misstated last year's profits, the financier's parent company now reports a loss of €3.32 ($4.12) billion in 2011, dwarfing the previously reported profit of €40.9 million 80 times over. The nationalized institution says it needs a €19 billion bailout to survive. Given the fact the Spanish government has less than €5 billion left in its financial industry bailout fund, Madrid's politicians and bankers have been lurching from plan to plan to come up with the best way -- indeed any way at all -- to re-capitalize the institution.
On Monday, media sources reported the government was planning a sort of stealth recapitalization, making a multibillion-dollar sovereign bond issue and gifting the notes to Bankia's balance sheet, then borrowing from the European Central Bank (ECB) using those obligaciones as collateral. European markets did not receive the plan well and, a day later, the ECB publicly disowned the idea.
Madrid now appears to have two options. One option is to issue tens of billions in government debt to save Bankia -- an option that, given the fact benchmark sovereign borrowing rates are close to 7 percent, could be unsustainable. Anther option is to put out the beggar's cup. But the austerity demands that would accompany donation would likely be explosive.
Besides the need for a bailout, Bankia and other Spanish banks now face a slow-motion run from nervous depositors. Following the example of Greek citizens who recently drained their country's banks in what has been described as bank jog, the Spanish are becoming more keen on the idea their cash might be safer under their Sealy Posturepedics than inside their banks' vaults.
ECB data released Wednesday showed Spanish depositors withdrew €31.44 billion in April, nearly 2 percent of the total amount of money held by the country's financial system. Retail depositors, that is, individual account-holders, took out a hefty €8 billion. And that was before Bankia blew up.
A full-blown bank run in any country can throw a financial system into chaos, pre-empting the benefit of any bailout. Bill Gross, co-founder of influential asset manager PIMCO, told CNBC that the situation in Europe may not necessarily be decided at the ballot box. It's decided at the ATM machine in assets, to the extent that those machines are drained of euros.
One option to stanch the flow from Spanish bank coffers, of course, is to provide some kind of credible deposit insurance to account-holders. That's what the European Commission recommended Wednesday. But 90 minutes after it made that recommendation, a German government spokesman said Nein. Steffen Seibert, Berlin's spokesman, reminded reporters that as Europe's strongest economy and thus the cornerstone of any action regarding the European financial system, Germany's opposition to this type of plan is well known.
So where is Bankia, and the wider Spanish system, to turn when requested salvation is being denied by the ECB, the international lending community and the Germans? Apparently, the answer has superhuman strength and can climb skyscraper walls.
Bankia said on Wednesday it was launching a promotion wherein any customer of its Cuenta Jóven entry level checking account plan who deposits at least €300 for the month will win an Amazing Spider-Man-branded beach towel. The promotion is meant to encourage saving and stanch a bank run.
Yes, it's come to this.
For its sake, Bankia should hope some one's Spidey senses are tingling. Wednesday a branch in the Atlantic sea-side city of Ferrol was attacked by over 4,000 shipwrights currently employed by state-owned shipbuilder Navantia, who were striking against the deep layoffs there. The strikers tossed eggs and broke windows, but spared the bank terminal the fate delivered to the nearby City Hall, which was set ablaze.
For all his might, even Spider-Man can't control a raging fire.