Trump Accuses Pelosi Of 'Illegally' Affecting 2020 Election, Says Impeachment Is A 'Joke'
KEY POINTS
Trump accuses Pelosi of "illegally" influencing the 2020 presidential election
Claims Pelosi is doing this by withholding the articles of impeachment from the Senate
Trump calls the articles of impeachment "a joke"
President Donald Trump again railed against "crazy" House majority speaker Nancy Pelosi, this time accusing her of "illegally" influencing the 2020 presidential election.
Trump made this claim on the "The Rush Limbaugh Show," the right-wing radio program airing conservative points of view since 1996. Limbaugh has been a long-time source of right-wing views and talking points for Trump.
On Monday, Trump regaled Limbaugh's listeners by accusing Pelosi of "illegally" trying to influence the 2020 presidential election by not sending the two articles of impeachment against him to the Senate.
"Well, I think what they're trying to do is affect the election illegally," said Trump. "But that's what they're trying to do."
The president suggested Pelosi is intent on delaying the vote because she knows the Senate with its 57 Republican senators and 43 Democrats will eventually acquit him.
"She doesn't want to get a vote," alleges Trump.
Trump was impeached by the Democrat-dominated House on December 18 for abuse of power and obstruction of Congress. Pelosi, however, refused to transmit both articles to the Senate before Congress went into Christmas recess.
Pelosi is trying to get Senate majority leader Mitch McConnell (R-KY) to commit to holding an impartial Senate trial for Trump. McConnell has confirmed that he is working with the White House on Trump's defense and that he will "not [be] impartial about this at all."
As for the impeachment articles, Trump told Limbaugh, "They are a joke. They are not crimes. There is nothing there. They found nothing."
Barring any earth-shaking event that dramatically changes GOP minds, Trump is expected to be acquitted by the Republican-controlled Senate and will retain his job as president. This event might occur within this month at the earliest.
Trump and Limbaugh have supported each other since Trump became president. Limbaugh supports Trump's claims he lost the popular vote in 2016 due to voter impersonation by illegal immigrants.
Among Limbaugh's allegations repeatedly parroted by Trump is that former special counsel Robert Mueller's investigation of the Trump campaign's links to Russia was, in effect, an illegal coup d'état. Trump also called the House's impeachment investigation of him, and his subsequent impeachment on December 18, "an illegal coup d'état."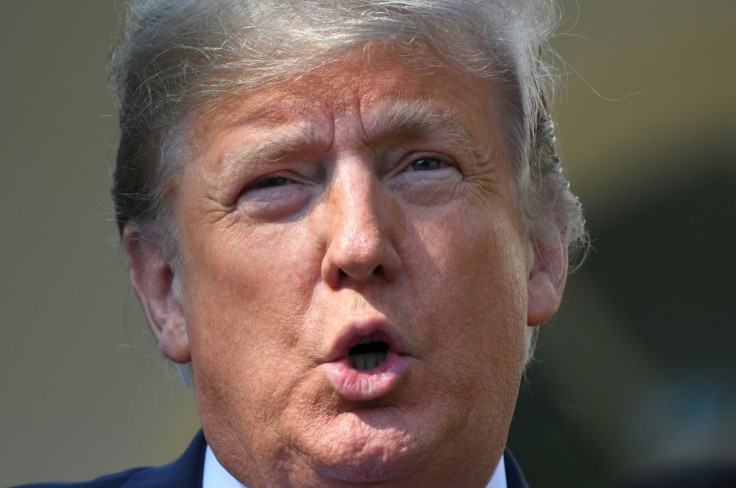 © Copyright IBTimes 2023. All rights reserved.