Will The Second Stimulus Check Arrive In October?
KEY POINTS
Pelosi said she is "hopeful" that Democrats and Republicans can reach an agreement on the new coronavirus relief bill this week
House Democrats proposed an updated version of its $2.2 billion proposal on Monday, while GOP leaders seek smaller amount
The Democrats' updated proposal would include $1,200 in direct stimulus payments and restore the $600 unemployment benefits
Hopes of a new coronavirus relief package that includes a second round of stimulus checks have increased for many Americans affected by the pandemic as House Speaker Nancy Pelosi, D-Calif., held further talks with Treasury Secretary Steve Mnuchin on Tuesday.
When reporters asked Pelosi whether an agreement on additional coronavirus payments could be reached this week, she said she "was hopeful." The house speaker also made assurances that Congress will work to hammer out a new deal as negotiations are scheduled to resume Wednesday.
Under the best-case scenario of a relief bill passing the Senate on Wednesday, the House would have until Thursday to agree on it before President Donald Trump could sign it as early as Friday. At that point, the IRS says it could start sending out stimulus payments by the second week of October.
Amid the long-standing stalemate, a best-case scenario seems unlikely as Democrats and Republicans remain far apart on spending. According to AS Diario, White House negotiators previously offered a $1.3 trillion bill, but Democrats held out for a more "wide-ranging package" after rejecting what they called a "skinny" $500 billion relief package proposal from the GOP that excluded stimulus payments.
While Democrats and Republicans have been unable to come to an agreement over the inclusions in the new relief bill, both sides of the political divide agree on the need to provide another round of stimulus checks to help Americans cope with the crisis.
On Monday, House Democrats presented a new, updated proposal in their $2.2 trillion plan. The latest proposal is based on the HEROES Act that passed the House but could not make it through the Senate, CNBC reported.
The proposal, which is still called the HEROES Act, includes a second round of stimulus payments amounting to $1,200 per individual and $500 for dependents -- just like the first round. This time, however, Democrats are calling for more generous terms that could lead more people to qualify for the money.
The updated HEROES Act proposal includes funding for schools, small businesses, restaurants, and up to $25 billion for airlines. Here are some of the details reported by Axios:
The bill updates the Paycheck Protection Program (PPP), which aims to help small businesses and non-profit organizations by providing them with second loans
The updated PPP would deliver targeted assistance for the restaurant industry and independent live-venue operators
The bill includes a second round of direct payments amounting to $1,200 per taxpayer and $500 per dependent
It would also restore the weekly $600 federal benefits for unemployed Americans through January
The bill calls for $436 billion to help state, local, territorial, and tribal governments to pay frontliners.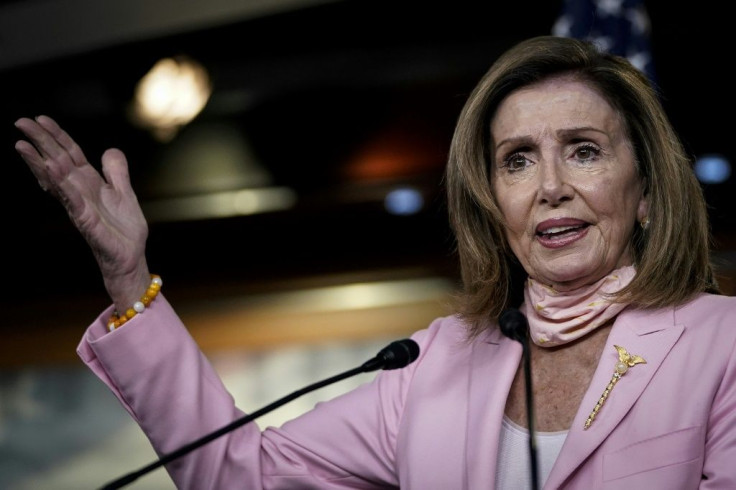 © Copyright IBTimes 2023. All rights reserved.
FOLLOW MORE IBT NEWS ON THE BELOW CHANNELS