2023 NBA Finals: Jokic, Murray Hit Another Milestone Together In Game 3 Win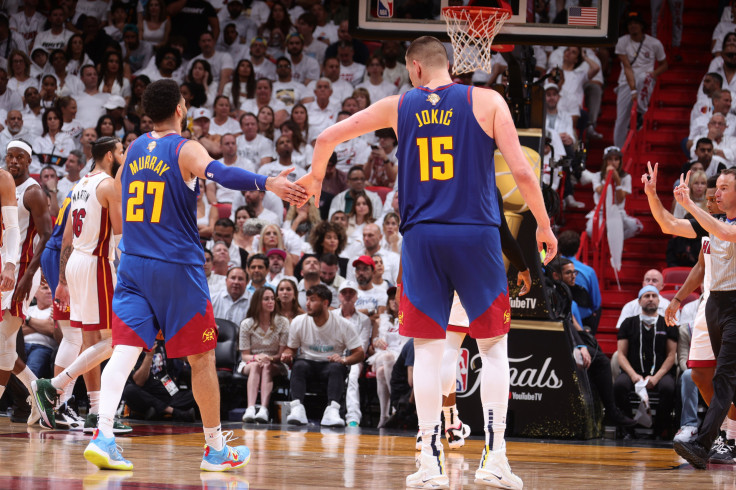 KEY POINTS
Nikola Jokic and Jamal Murray logged the first-ever 30-point triple-double by teammates in the NBA Finals
Jokic himself had the first-ever 30-20-10 game in NBA Finals history
The Miami Heat struggled to mount any momentum against the Denver Nuggets teammates
The Denver Nuggets stormed back to win Game 3 after being upset by the Miami Heat in Game 2 of the NBA Finals, and the pairing of Nikola Jokic and Jamal Murray once again became the centerpiece of it all.
The Serbian big man ended the night with a triple-double of 32 points, 21 rebounds, and 10 assists–the first-ever such stat line in NBA Finals history, but Jokic has reached it two other times in his career while also recording his 10th triple-double of the 2023 NBA playoffs
Outside of Jokic, the only other two people to put up such ridiculous numbers are NBA legends Kareem Abdul-Jabbar and Wilt Chamberlain with each man seeing those numbers only once in their amazing careers.
As for Murray, he logged a triple-double of his own with 34 points, 10 rebounds, and 10 assists, making him and Jokic the first-ever teammates to log 30-point triple-doubles in NBA Finals history.
When Jokic was asked by ESPN's Lisa Salters about the latest feather in his cap, the "Joker" echoed his sentiments from Game 1.
"To be honest, not much. It was a big one for us just because they won in our arena. We didn't want to go down 2-1," Jokic said in the post-game interview.
The Nuggets were never in serious trouble in Game 3 as they forced the Heat to play catch-up throughout the 48-minute affair, with Jokic and Murray tallying 14 points and 20 points respectively entering halftime.
Besides the Nuggets co-stars doing the heavy lifting, they were also bolstered by the fact that Christian Braun came to play in Game 3 after having minimal contributions to the box score in Game 2.
Braun was flying all over the court to defend the wings and stop the Heat offense from gaining any momentum, allowing him to end up with an uber-efficient 15 points (7-of-8 field goal shooting) alongside four boards, an assist, and a steal.
For Miami, superstar Jimmy Butler was their best performer with 28 points in 40 minutes of game time, while Bam Adebayo did whatever he could to stem the Nuggets' bull rush with a double-double of 22 points and 17 boards.
There was a point in the fourth quarter when the Heat were able to close Denver's 21-point lead to just nine points, but the chase of a comeback forced them to expend way too much energy as they faltered in the final minute-and-a-half.
With the opportunity to go up 3-1 and completely strip the Heat of their homecourt advantage, the history-making big man in Jokic had the following to say about their approach to taking Game 4.
"We gotta win the next one; that's our mindset. Just win the next one and that's how we're gonna get to the goal," Jokic stoically declared.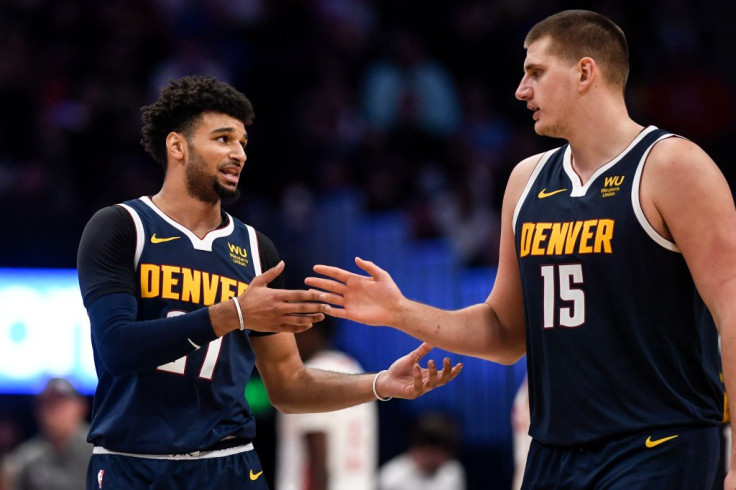 © Copyright IBTimes 2023. All rights reserved.