8-Foot Alligator Attacks 77-Year-Old Woman; Euthanized
KEY POINTS
Neighbors heard the woman screaming and one of them rushed to help her
The woman was taken to a hospital where she was treated for her injuries
Officials believe the alligator was fed by people in the neighborhood
A nearly 8-foot alligator attacked a 77-year-old woman near a pond in Bradenton city, the Florida Fish and Wildlife Conservation Commission (FWC) said. The reptile was later euthanized by the authorities.
An FWC nuisance alligator trapper was called to the Del Webb retirement community after the agency received a report of the alligator attack Saturday, WSVN reported. The Manatee County Sheriff's Office and Manatee County EMS also responded to the scene.
Craig Madsen, Chief of the East Manatee Fire District Battalion, said neighbors heard the woman screaming and one of them rushed to help her. The neighbor witnessed the moment when the elderly woman was attacked by the 7-foot-11-inch gator and kept an eye on the reptile to help first responders capture it.
The neighbor noticed the alligator on the sidewalk, the report said.
"As he approached the alligator, he said he just started yelling at it, and the gator released the victim and proceeded back in the water," Madsen said. The alligator then remained at one spot after returning to the pond.
Officials managed to capture the alligator following which they confirmed there were no other reptiles of the same size and description in the area. They also observed some unusual characteristics in the animal not often seen in wild alligators.
"It seemed apparent that this gator had been fed," Madsen pointed out. The alligator was later euthanized by the authorities.
The woman was taken to a nearby hospital for treatment. As of Monday morning, she was still under medical evaluation, the FWC added.
The neighbors extended best wishes to the woman attacked by the gator. Gordon Silver, a wildlife photographer living in the neighborhood, also saw the gator walking around.
"Every pond you come across, it could be a little small puddle, and there might be a gator in there. You just have to be aware," Silver said.
In another incident last month, 88-year-old Nancy Becker was killed in an alligator attack in South Carolina. She was found in a pond in a gated community city of Sun City Hilton Head. According to authorities, Becker was gardening near the pond when she slipped into the water and was attacked by a 9-foot, 8-inch male alligator. After the incident, the beast was removed from the pond and euthanized.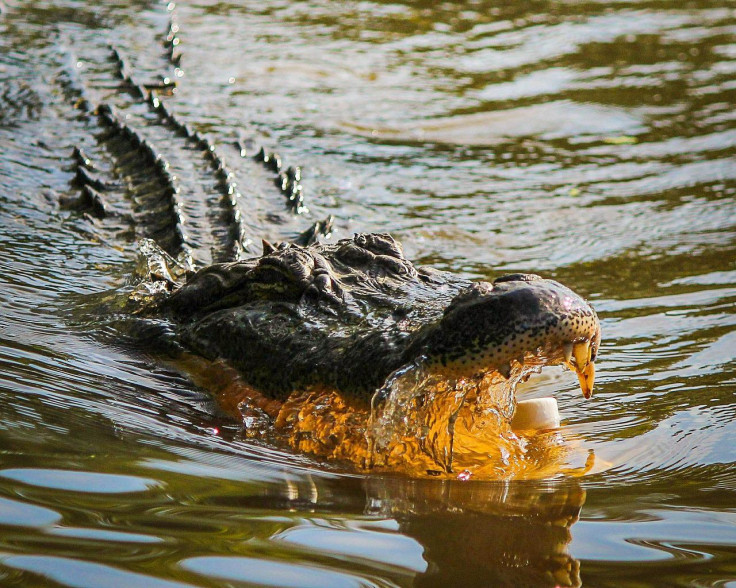 © Copyright IBTimes 2023. All rights reserved.
FOLLOW MORE IBT NEWS ON THE BELOW CHANNELS