Arizona Woman Accused Of Abusing 7 Adopted Children Arrested By Police
A woman from Arizona was accused of abusing seven children and forcing them to "act" in her YouTube channel videos.
Police from Maricopa arrested Machelle Hackney on Friday after her 19-year-old daughter told them that her mother was abusing her siblings. Hackney has seven adopted children, one biological daughter and two sons. Hackney was arraigned Tuesday and held without a bond at the Pinal County Jail.
Police did not release the names or ages of any of the children. The children were removed from her custody by the Arizona Department of Child Safety.
The children were left in locked closets for several days, with no food or water and were restricted from using the washroom. They were beaten and pepper sprayed if they resisted or forgot their lines, NBC News reported.
When police went to the house after obtaining a search warrant on March 13, they found one child in a closet wearing nothing but a pull-up diaper. Though the closet, located in the woman's master bedroom, had a lock on it, it was unlocked at the time. The children looked pale, underweight and had bags under their eyes, according to police reports. They were all thirsty and hungry.
All the children were interviewed separately and made to undergo a physical exam. An officer said one of the boys drank three bottles of water within less than 20 minutes while talking to them. Another child told them she was hungry and thirsty. But when the officers offered her a bag of chips, she refused it saying she feared her mother smelling chips on her breath.
The children said their mother used to beat them up "with a hanger or belt, or a brush" and force them to take ice baths as punishment. The police officers were also informed that the children hadn't been to school in "years."
During one of the interviews, police learned that one of the girls was locked inside a closet for "multiple days at a time with no food, water or restroom." The girl also said that if the children resisted the ice baths, Hackney would force their head underwater and make them stand in a corner with their hands above their heads. Hackney also allegedly touched one of the children inappropriately several times and pepper sprayed one of the girls' vagina. The girl told investigators she was in pain for four to five days.
However, Hackney claimed she never abused the children and the only ways in which she punished them was by spanking and grounding them and having them stand in a corner. The police also found two cans of pepper spray in Hackney's room.
Hackney was charged with seven counts of child abuse, five counts of unlawful imprisonment and two counts of child molestation. Her two adult sons, Logan and Ryan, were also arrested with her. They claimed that they knew of the abuse and Ryan reportedly also snuck food into the closets for the children to eat. However, despite discussing reporting the abuse to the police, Logan and Ryan failed to do so. They were both booked for seven counts of failing to report abuse of a minor and were held at the Pinal County Jail as well.
When YouTube was informed of the allegations against Hackney, her channel was demonetized. It also said since the accusations were very serious in nature, the channel would be terminated immediately upon Hackney's conviction. The channel had more than 700,000 followers and over 242 million views on her videos.
In February, YouTube suspended comments on videos featuring minors in an effort to prevent abuse.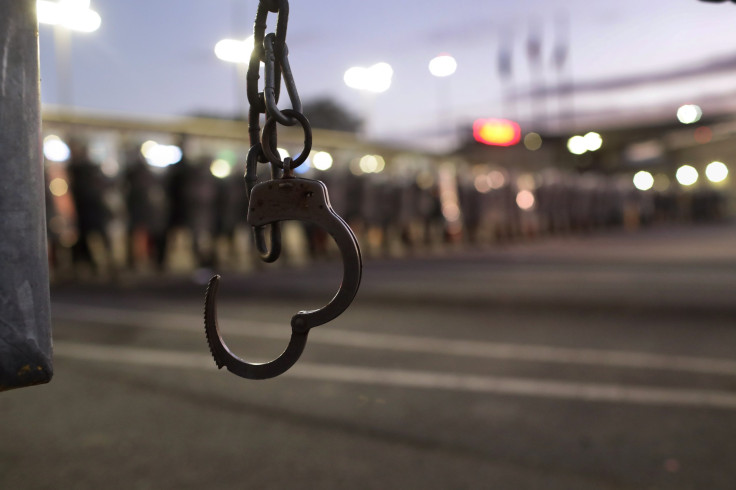 © Copyright IBTimes 2023. All rights reserved.