The Empowerment Principle
Business leaders who embody Social Capital values by giving strength to others.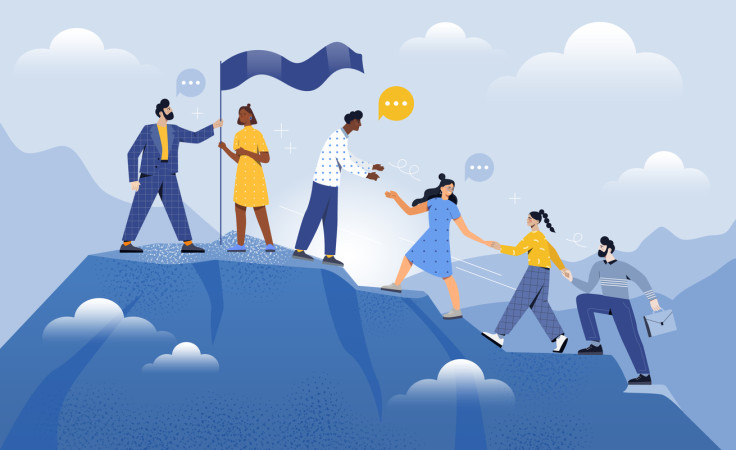 For the third year running, we are featuring the concept of empowerment because it is such an integral component of the exciting Social Capital movement we launched in 2021 at IBT. We have no doubt it will be as popular and powerful a read as it proved to be in the past. In fact, the CEOs and leaders we recognized in past years understood and embodied the attributes of Social Capital so completely that many of them have become mainstays of our movement and our editorial idea machine. It is with great pleasure that we honor many of them again.
So, as we take another look at these incredible leaders, we see them continue to fight the good fight, as committed to this all-too-important intention as ever. They understand that policies of empowerment in business operations shine a bright light on the tremendous responsibility, as well as the power and potential, of capitalism to improve the lives of the greatest number of people and, when done right, to make the world a better place--which has been the stated goal of just about every economic, philosophical and political system the world has ever known. However, these empowering leaders prove that capitalism succeeds where many of the other systems do not, at least when capitalism is done right, the way these leaders practice it.
There is no greater example of that power and that potential than CEOs who flat-out make it their goal to help employees not just do their jobs more effectively but live better and more complete lives, even if it happens beyond and after their tenures at the company, or beyond the scope of their work. Or, in the case of their companies' customers, to help improve their lives and sense of self-worth and satisfaction well after the exchange of goods and services has ended. And to also bolster the neighborhoods and communities in which they operate or interact directly and indirectly through the operations of the businesses and business model.
The 10 companies and their leaders honored this month showcase that power through their passion to improve and empower all those they interact with. So, as we all struggle to achieve happiness and prosperity--for ourselves, our families and friends and all those in our nation and our world at a time when rising prices and a whole lot of other issues make the struggle even harder--these heroic leaders are even more important and more worthy of being applauded. And we hope they will also inspire others to follow suit.
Ed Bastian, Delta
Although he may not have founded Delta Air Lines, Ed Bastian brought it back to life with integrity and the utmost respect for his employees and his customers, and empowerment was central to all of that.
"At Delta, we often say that 'no one person is an airline.' That's because running an airline is the ultimate team sport," says Ed Bastian, CEO of Delta Air Lines. "We are all empowered to make the right choices, guided by our core values, to deliver outstanding service to our customers around the globe."
Ed emphasizes a deep, abiding trust in Delta's people. As he explains, "On every Delta flight, a group of employees operates a multi-million-dollar aircraft and takes responsibility for the health and safety of our customers in the air with no direct oversight from management. It's an extraordinary level of trust that you don't see in most industries, but for us it's a way of life."
Bastian believes empowering Delta's people also means listening to them and making decisions based on their feedback. "We have a philosophy at Delta to 'listen, respond, and then listen again,' to make sure we never stop improving. For me, personally, this means spending time outside of my office--in the airport, on our planes, at facilities like our Reservations and Customer Care Centers and Technical Operations Centers, and so on--to hear from our people and our customers firsthand. That helps us understand what's working and how we can do better."
One of the most powerful empowering practices for Delta is its profit-sharing. That's why last year Delta paid out more than $100 million to its people through a special profit-sharing payment to celebrate a profitable second half of 2021, even though the company was just barely recovering from the existential challenges that the pandemic had brought to the travel industry the previous two years.
For Ed and Delta, empowerment is the overall strategy to make almost 80,000 employees feel not only part of the team but that they are the team. And that's one of the reasons behind Delta's decision last year to break the industry standard of paying flight attendants only for time in the air, opting now to reward them from the start of their shifts instead. It's all part of Bastian's idea that his people are truly business partners in his success as CEO.
"At Delta, we share our success with the people who make it possible," proudly declares Ed. "That's been part of our culture for many years. We believe strongly in the 'virtuous circle': If you take care of your people, they will take care of the customers, whose business and loyalty allows you to reward your investors and other stakeholders. The rest takes care of itself."
It's a perfect proof of how the principle of empowerment improves the lives of all as well as makes business work better well beyond the simple, short-term bottom line.
That attitude and awareness was a big part of Delta's response to racial justice and inequity issues. Rather than simply sending a memo, Bastian immediately created and instituted a detailed analysis of the racial breakdown of Delta's employee base and corresponding leadership percentage. After determining a proven inequity in its leadership ranks, Delta created an incredibly thoughtful and practical process for improvement.
"One of the many ways Delta is empowering our people is through our skills-first program," explains Bastian. "Amid the global reckoning over historic racial inequality and injustice in 2020, we took a serious look at the gap between the diversity of our frontline talent and our leadership team. We noticed a large disparity between the two groups and realized we needed to make a concerted effort to close those gaps in order to become a more equitable company."
To rectify that empirically proven predicament, Delta put into place real remedies, such as eliminating four-year degree requirements for job applicants and teaming up with OneTen to create 1 million jobs for Black Americans over the next 10 years. The company also created a new apprenticeship program to enable frontline people to access higher-earning career opportunities. The purpose and practice of all these programs centers on hiring, developing and promoting people with the relevant skills and experience for open positions.
"It's important to ensure we're not leaving talent behind due to inconsequential barriers," says Ed. "This skills-first program is essential in ensuring our people feel empowered enough to continue to grow with us as we move forward.
But just to give you one more incredible reason to appreciate him, we share what he says about the person he credits first and foremost for inspiring his desire to take care of his people--his mom: "I was one of nine kids, and she taught us the importance of character, the importance of being true to one's word and taking good care of each other," Ed relates. "And she was a role model in our family for doing that. As a result of that, the confidence that she instilled in me that by doing things the right way, by looking where you can bring value, will create value for you in ways you don't even begin to understand, was something she always taught us at a very young age. I really attribute that to her."
And we thank her, too!
Kendra Scott, Kendra Scott
At Kendra Scott, empowerment comes from the way founder Kendra Scott structured her company. "Family, fashion, and philanthropy are at the forefront of everything we do, not only for our customers but for our employees, too," she says. "As a company comprised of 96% women--many of whom are working parents--we take pride in having cultivated an environment where each employee feels seen and heard. At Kendra Scott, we understand that our employees' personal values must be fulfilled in order for them to excel in the workplace, and our leadership sets the tone to create an incredibly supportive work environment where people can show up, be their best selves, and do their best work." Along with offering paid philanthropy days for community volunteering, so employees can continue to feel engaged in their communities, Kendra notes, "We offer Lunch and Learns, organized by the Philanthropy team, which not only educate employees on various initiatives, but also empower and inspire them to get involved.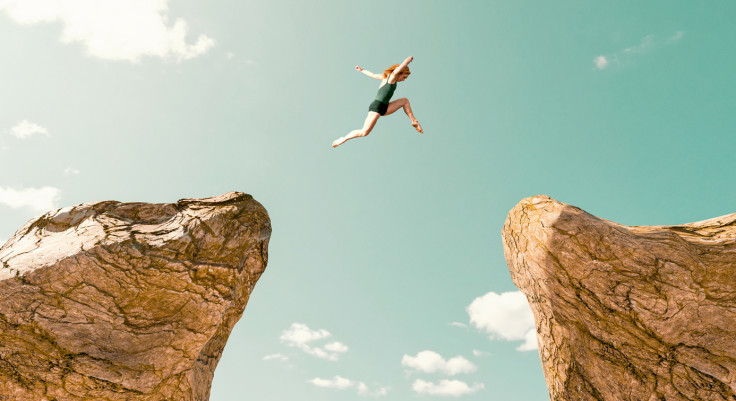 In fact, Kendra Scott is all about empowerment. As she discusses with us in our Social Capital Q&A "Kendra Scott Fashions Success for Women and her Company," it's been part of Kendra's business practices and goals since she started her Kendra Scott line of jewelry, offering high-quality design at an affordable price.
"When I was young, I loved the movie '9 to 5,' where Dolly Parton, Jane Fonda and Lily Tomlin take over their office and change it from a place where women are kept down into a utopia for working women. I remember thinking I needed to start my own company where everyone has a chance. So, I created my own '9 to 5' paradise for working women at Kendra Scott," Kendra shares.
A new mom when she started her company, Kendra needed people on her team who understood the demands of motherhood in those early days. "Today," she says, "we continue to apply that philosophy to all our employees. If they need to leave early to catch a soccer game, have dinner with a family member in town or pick up their kids from school, we encourage them to do so. We want them to feel supported and valued in their professional and personal lives." She emphasizes again, "It's part of our larger mission to continue to drive our company through our core pillars of family, fashion and philanthropy, and a huge reason why we remain successful today."
Kendra also founded the Women's Entrepreneurial Leadership Institute at the University of Texas at Austin in response to a hunger she'd seen at the collegiate level for programming and classes that lift and support aspiring female entrepreneurs. "It's one of the highlights of my career," she says. "I wanted to make an impact on young female entrepreneurs and give them the tools they need to successfully start their businesses and provide mentorship from experienced business vets."
Ultimately, Kendra shares, "With our work at the Institute, whether it's through a speaker series, leadership workshop or simply a networking opportunity, we hope to encourage the world to follow our mission of empowering female leaders."
Austen Allred, BloomTech
"The most important thing any leader can do to empower their organization is to set clear goals and give license to try and fail if necessary," BloomTech CEO Austen Allred told us in discussing this for our Social Capital section.
"Along those lines, empowerment is working in a company where you don't have to pretend to be something you're not," says Austen. "You can bring your whole self to work. The great thing is that every aspect of your identity can be an incredible resource. Our employees' professional and personal experiences give rise to ideas that can help the company and advance our mission of creating a lower-risk, direct path to higher income." The example set by this innovative company may even disrupt the tuition model of higher education.
"I think the bravery to take a risk floating a new idea comes from a culture of embracing a learner's mindset," says Austen. "This relieves the pressure to always be right, which is toxic to innovation."
In fact, he notes, "The default for most employees is doing their best and needing help. Most friction comes from getting in the way or unclear expectations."
Empowerment, actually, permeates all of the company's operation. "Ultimately, empowering people within BloomTech enables us to empower our learners," explains Austen. "Everyone shows up every day to ensure more people have the skills to pursue a better job and a stronger financial future--and, potentially, the power to disrupt generational patterns of exclusion. Working toward this goal together means that every person within BloomTech has played a role in improving our learners' lives."
The bottom line is that this coding school is dedicated to helping students that have the determination to change their lives to be able to do so--and developed an economic model to make that happen.
As he makes clear so eloquently and passionately in our exclusive interview "Austen Allred Broke Down The Biggest Barrier To Higher Education," that all stems from Austen's incredible belief in and dedication to the value and the empowerment of human worth and potential--and the connection between that and creating capitalistic solutions to recognize and fuel that.
Another big differentiator are BloomTech's career coaches who promote almost a talent agency feel to their graduates. It is a mixture of giving its students the hard skills of being a software techie as well as giving them the lessons of networking and job searching. This is built into the first month of the program.
Austen revolutionized the way schools should be run by providing an education that is free until participants get a job after graduation. And starting BloomTech education with $0 tuition up front is but one of several pricing options BloomTech has developed so that learners can choose a tuition payment option that works for them. The result is nothing less than life-changing for not just that student but for the student's entire family, creating the potential for generational economic change in communities everywhere across America. Talk about empowerment.
BloomTech exists because "there was no mechanism to help people know their human capital worth," Austen explains. "It seems like such a simple concept for a school to be responsible for graduating educated, capable, and empowered students who know their worth--but it is now a revolutionary idea. Higher education will never be the same."
Garry Ridge, formerly of WD-40 Companies
"If your organization has a clearly defined set of values, this will protect and set people free and empower them to make decisions without the need to depend on authority from leadership hierarchy," says Garry Ridge, former CEO of WD-40 Companies and now a consultant to other business leaders as The Culture Coach.
For him, empowerment doesn't stand apart but is woven into a business's culture. Building such a culture starts with being committed to the principle "it's all about the people." Says Garry, "A lot of people give this kind of blow noise about 'people are important.' And then we go into a hard time, the first thing they do is they sacrifice their people. That's not right." This is one of many pithy comments that intersperse his insightful conversation for our Social Capital video interview "For Former WD-40 CEO, Caring Oils the Wheels of Management."
Garry built WD-40 Company's management and culture on four pillars: care, candor, accountability and responsibility. "In a great organization, the leaders need to care about their people," he says. He breaks that down into two aspects. "One is, I care about you enough to reward you and applaud you doing great work. But I'm also brave enough to redirect you when the work you're doing isn't helping you succeed." And while the other three pillars have their own attributes, care creates the foundation upon which they all rest.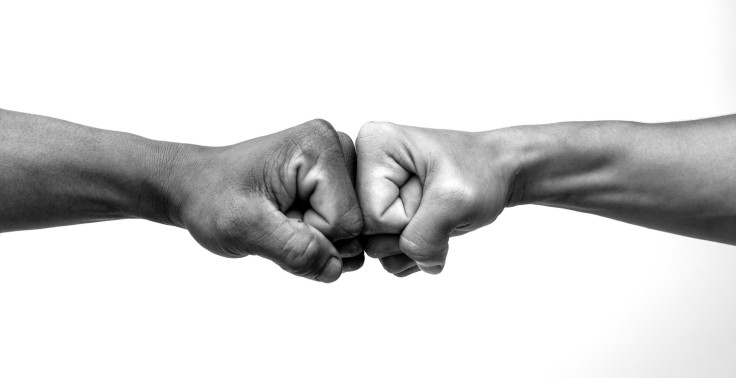 As Garry discusses the four pillars that are the foundation of his two decades-plus leading a company with 93% employee engagement, he shares WD-40 Company's "maniac pledge" approach to responsibility--which may be a large part of reason it maintains such high employee engagement.
"We talk about accountability. The reason most people let people down is, there is no clarity around accountability." Similar to lessons turned in to the teacher in school, to be graded, he says, "We call it 'getting an A'" But the point was not to simply mark a grade but rather "to help you get an A." And hand in hand with that is responsibility. "We have a pledge that we put together. It's called 'the maniac pledge.' And here's what it says: 'I'm responsible for taking actions, asking questions, getting answers and making decisions. I won't wait for someone to tell me; if I need to know, I'm responsible for asking. I have no right to be offended I didn't get this sooner, and if I'm doing something others should know about, I am responsible for telling them.'" The key part in that pledge, he points out, is "I am responsible." Says Garry, "We have to have that."
Garry holds back no punches as he shares how important he thinks culture is. In fact, he says, "I celebrate Covid for one reason, and the reason is, Covid gave leaders a slap up the side of the head and said, 'Listen, leaders, if you don't pay attention to the culture of your organization and the fact that you need to have a place where people succeed and celebrate, they will leave you." His whole approach to leadership is to empower the business's employees in the everyday performance of their jobs.
Whitney Wolfe Herd, Bumble
Two years ago Whitney Wolfe Herd made history by becoming the youngest woman CEO to take a company public, driving home the point of women's empowerment in a visually powerful way. With her one-year-old Bobby Lee "Bo" Herd II on her hip, she rang the virtual opening bell for the American stock exchange and said in a powerful social media post, "To anyone going through a setback, low point or rough patch; to anyone who feels disempowered in their relationships--or who's had the courage to make the first move into healthier ones: Today is for you."
She later posted online: "We believe that when women are empowered, everyone wins. But throughout the journey of building Bumble, we were told that women don't, won't, and shouldn't speak first. That it would never work. This week, Bumble became a publicly traded company. Six years and countless weddings, babies, friendships, business partners, and meaningful relationships later, we've celebrated 1.7 billion first moves made by women on our app. Thank you to these brave first movers who made this milestone possible--and to the pioneering women who came before us and paved the way in the business world. With your support, we'll keep working to make relationships healthier and more equitable for all."
Whitney started Bumble after she was forced to abruptly leave the position she held at Tinder, another dating app, because she was being sexually harassed and pressured by her co-founder and one-time boyfriend. The horrible experience, which included enduring a huge lawsuit, led her to form Bumble with Audrey Andreev, the founder of the Badoo dating app, and this time with a wholly different perspective--one that empowered women.
Bumble is a dating app designed to put women in the driver's seat by allowing them to choose whom they want to date, rather than being at the mercy of who asks them out. Bumble allows only the women to "make the first move," and it's the only app to do so.
That powerful component of empowerment was why we chose to honor her last year and chose to do so again this year. And it continues to be a powerful driver for Whitney and why she does what she does, all if which is stirring and inspiring.
Furthermore, kindness, respect and equality are in the company's mission statement, and the founder puts those words into action in her policies. She really cares about her employees and shows this by having an incredible paid parental leave of 16 weeks. She adds to that package a 100%-paid medical/dental/vision plan, a new Mac laptop, cold brew on tap, catered lunches, a monthly wellness stipend, a pet-friendly office and a weekly hosted happy hour. All of this creates an amazing environment to work in.
Beyond all the intentions of the company, Wolfe Herd herself walks the walk of standing up for and supporting woman in their society-wide struggle for respect and equality.
In March of 2019, she testified before the Texas House Criminal Jurisprudence committee about the chronic and continued practice of unsolicited explicit photos being sent to female users on dating applications. And she teamed up with Hearst Magazines to create Bumble Mag in order to give advice and promote women and women's ideas and issues from an empowering perspective.
She is now bringing her fight to empower women in that same way all over the world as she recently acquired French rival Fruitz, and is continuing to break barriers for women in business.
"I don't see myself as a steward as much as someone who wants their story to become a more common one for other young girls and women," she declares. "Hopefully, one day soon, it won't be a big deal for a 30-year-old woman to take a company public."
And that same original mission that started it all for Whitney continues to drive her to empower so many others.
Christian Ulbrich, JLL
With roots that go back to 1760, global real estate services company JLL has a long track record of exceptional service. "Even if you're not interested in history, a lot of things happened in that time, and this company was always under leadership that was able to steer the company through those challenging times," says CEO Christian Ulbrich. And with a footprint of 5 billion square feet of commercial space under its management, providing "cradle to grave" real estate services to clients in more than 80 countries, JLL has tremendous opportunity that its leadership takes very much to heart. Says Christian, "When I took office in my current role--I joined the company in 2005 and I became CEO and president in 2016--it was very obvious to me that I would only lead this company for a relatively short period in comparison to the history of the company. And so my task had to be that I'd take that company from my predecessor--who did a marvelous job--and try to make it a little bit better and try to improve the state of the world a little bit more before I hand it on to my successor."
Christian opens his exclusive Social Capital interview "JLL Shows How Companies Can Do What Governments Can't to Make the World More Sustainable" with a very provocative observation about the difference between global companies and national governments: "Global companies have the ability to see best practice wherever best practice is being delivered. And then what you do is, you are trying to replicate that in other places all across your footprint."
And he shares an example that perfectly illustrates his point: "When I traveled for the first time to Dubai, I was fascinated by what I saw. But at the same time, I was disappointed. Because I saw high-rise buildings where it was absolutely clear to me that they will not last very long--because these buildings were not best practice. The way they were set up from a sustainability point of view, they were clearly not best practice. And so I was thinking, 'How disappointing is that. Why didn't they go elsewhere and took a look around [at] what is really best practice? They could have done a better job.' Now, they are doing that today, but they could have done that already 20 years ago."
Leading by example in its own facilities is part of JLL's response to what its leadership sees as a critical issue, but the company is in a strong position to do more by sharing its industry knowledge as it works with clients in the construction and management of their real estate properties.
JLL also is known for helping people achieve their ambitions by enabling them to explore new opportunities, by investing in their growth and development, providing an inclusive culture and workplaces, and putting their safety first. And, serving both individuals and the community, JLL creates shared value not just by forging global and local charitable partnerships but by giving its employees time to contribute personally to the issues that mean the most to them.
Christian explains, "At the end of the day, I don't think you can get anything done if you can't get the buy-in of the people. We are not living in the world anymore where you can just top-down say, 'You have to do that,' because people have choices. They have choices as a human being now across the board, and that includes many, many people have choices around their jobs as well. They can just do something else if they're not buying into the company they work for. And so it is so important that you win the hearts and minds of people."
It's an attitude that implicitly recognizes each person's value--which is at the core of empowerment.
Jason Lippert, Lippert Components
"One of the most powerful stories around empowerment of our team members we have in our company is our 'just fix it' continuous improvement program that empowers every team member in the company to 'just fix' or improve processes around their manufacturing or functional area," Jason Lippert shared with us for this Social Capital feature. "Any team member in the business can submit a video or formal 'just fix it' form on anything that improves quality, safety, efficiency or innovation in their respective area in the business." This company president and CEO proudly reported, "We had 17,000 'just fix its' submitted in 2022 and recognized these individuals and the teams involved."
It's not just improving the company that's important to Jason. To ensure his employees stay on track to improve themselves, he's made it a requirement that employees write out both a personal and professional growth plan. He believes this will make the business better and will flow outward to benefit its communities--and then "the world starts to become a better place as people work on becoming better human beings through these growth plans."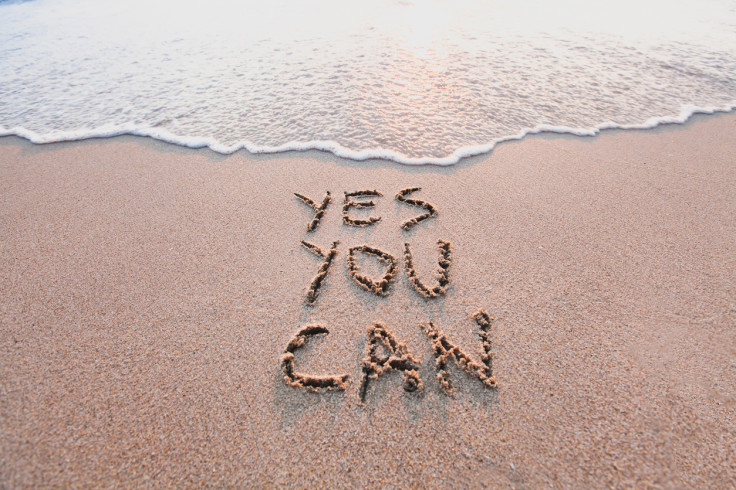 LCI holds its people accountable to its values, and, working in that environment 40 to 50 hours a week they eventually build very healthy habits as a result and that carries over into the rest of their life at home and outside the work walls. "When our team members live out our values at home, it helps make better and stronger family units and kids grow up learning more about values," Jason points out. And significantly, he adds, "This can only help make our communities and, ultimately, the world a better place."
An unanticipated side effect Jason has discovered of working at culture so hard: Other businesses have taken notice. He shares that more than 100 businesses have reached out and are paying LCI to help them create a better culture for their business. Pointing out that this means those businesses' team members are getting treated better and cared for in better ways, and those people go home and live happier healthy lives and create better and stronger family units, Jason says, "This is the true ripple great culture-minded businesses can have--to help other businesses get on the journey."
Jamie Ratner, CertifiKID and Macaroni KID
"To empower my team, I try every day to lead by example and show them through actions and not just words that there is nothing more important than hard work, and I will always be responsive and available to support them," says CertifiKID CEO Jamie Ratner. "I also try to recognize and reward them for their contributions and achievements, including in creative and unconventional ways." An example of this the framed "Candy Award" she gave every member of her team at the company's 2022 year-end retreat.
The greatest reason CertifiKID appealed to us at Social Capital was its organic origin. It all started with Ratner searching and scrolling and scouring the internet trying to find more things to do that were affordable with her two kids and her husband, Brian Ratner, who now serves as the president of the company. Within only a few years, CertifiKID became the No. 1 site for family-friendly discounts.
This entire business is based on children and families being able to have more fun together by getting discounts to places that would normally be too expensive at full price and were never accessible before. Or, as the website says, to "bring families together to create unforgettable experiences before your kids grow up."
It's an empowering ideal that even a calculating investor was impressed by. A hugely successful appearance on "Shark Tank" in 2019 brought the company one of the biggest investments in the show's history. Kevin "Mr. Wonderful" O'Leary said he made the deal because he wanted to do his part to help kids get out of the house and help moms give their children a better life in an affordable way.
Jamie and Brian persevered through the Covid-19 pandemic, when not only were deals harder to find but so too were safe activities. At the same time, Jamie decided that was no time for thinking small, and so CertifiKID made the bold move to acquire Macaroni KID, a community of more than 500 moms, dads and publishers nationwide, to produce hyper-local e-newsletters and websites featuring family-friendly events, activities and services in their communities. This makes CertifiKID one of the largest parent-family-focused digital media and advertising companies in the country and gives voice to a lot of parents who would otherwise not have one. Jamie shares more of what went into that decision in our Social Capital feature "Leading In A Pandemic: CEOs Discuss How They Helped; What They Learned."
"Empowerment has been the backbone of the Macaroni KID business," Jamie says, noting Macaroni KID was founded with two very specific goals: enriching communities and empowering moms. In fact, she says empowerment "is the driving mission behind all that we do" and explains, "We empower parents (and especially moms) by supporting our publishers and giving them the tools, resources and platform to build a business where they can make money while being home with their kids and be a force for good in their communities."
Roger Hochschild, Discover Financial Services
"At Discover, we try to push decisions to individual employees and teams that are closest to the work and customers," explains CEO Roger C. Hochschild "This empowers employees to deliver new, high-quality products and enhancements faster and more reliably to our customers, while leaders focus on supporting and developing their teams, as well as removing barriers."
We could not have come up with a better synopsis of how and why we once again chose to honor Roger than he zeroed in on in the quote above. He and Discover have consistently focused on growing, trusting and empowering his people, his customers, his teams and even entire communities that Discover has transformed.
It started way back in 1986, when Discover Card introduced the now ever-present concept of cash-back rewards to the consumer credit card market, transforming the landscape of credit. Talk about empowering consumers, that concept has flipped the idea of credit cards being something the privileged once paid for to an everyday tool that credit card companies vie for the privilege of everyday people carrying.
CEO Roger C. Hochschild has continued and bolstered that idea of empowerment at Discover with its mission "To help people spend smarter, manage debt better, and save more so they achieve a brighter financial future," and it is determined to be the "leading direct bank and payments partner."
Discover has gobs of programs for financial education, including resources it provides in the classroom and personal programs to teach young people about financial responsibility. Not to mention, most of it is finance- and volunteer-related. What a concept: a bank helping you to actually know how to manage your money.
Beyond its flagship credit business, Discover also offers personal and student loans, home and home equity loans, online savings products, certificates of deposit and money market accounts. Its payment businesses consist of Discover Financial Services' Discover Network, with millions of merchant and cash access locations; PULSE, one of the nation's leading ATM/debit networks; and Diners Club International, a global payments network with acceptance in more than 185 countries and territories.
Beyond the customer, a look into the world of its employees reveals even more devotion to empowerment, with its amazing Internal Employee Resource Groups, which really blew us away. We were sincerely compelled by the incredible revelations he shared during our interview "What Led CEO Roger Hochschild To 'Discover' His Simple And Sincere Approach To Diversity?" about how he empowers and respects the diversity of Discover's employees with a revolutionary and yet organic approach that comes straight from the heart. Discover's amazing Internal Employee Resource Groups consist of 11 distinct and dynamic groups devoted to a cavalcade of different sectors of employee diversity--from gender to ethnicity and everything in between--that help with career development by providing mentorship programs and other forms of assistance and corporate community support regardless of location.
Then, last year Discover Financial Services opened a call center in a former Target store that had closed down in Chicago's Chatham neighborhood. Over the next several years, Discover will bring nearly 1,000 jobs to the working-to-middle-class community on Chicago's South Side--an area notorious for its lack of economic opportunities. Discover picked that location after it looked at communities with talent that struggled to attract corporate employers, and wanted to make a difference. The goal is to empower not just people but whole communities, with the goal of 80% of employees in that call center living locally--thereby keeping money in that community.
"There's a critical need for all companies to step up and bring jobs directly to communities that need them the most," Roger proudly and hopefully declared in "Discover Is Lifting Up An Entire Community In Southside Chicago." "We're 100% confident we will find amazingly talented employees in Chatham that haven't seen this type of opportunity in their community and will be great additions to the team."
Discover doesn't need to spend so much time and effort doing business this way. But it clearly wants to empower every human being it touches. And that's why we continue to recognize Roger and Discover in our Social Capital section.
Bob Chapman, Barry-Wehmiller
Bob Chapman has been exemplifying the qualities of Social Capital since long before we honored him for the first time back in 2021. Bob is chairman and CEO of Barry-Wehmiller, a capital equipment and engineering consulting firm that owns a whole lot of companies and employs nearly 12,000 team members worldwide. Impressive to be sure, but it is his unusual management philosophy that made him a standout to us: He believes the purpose of a successful company is to make its employees successful.
Explains Chapman: "Throughout Barry-Wehmiller, we help our leaders see that those in their span of care are not functions for the organization's success but rather someone's precious child. We've learned that the way we treat people in our workplaces impacts their health and well-being and, in turn, the way they treat their families, friends and neighbors. When you view your team through this human lens, you focus on creating an environment where they can discover and develop their gifts and share them in service to the team and the shared organizational vision. This is the foundation of Truly Human Leadership."
Assuming control of his family's company unexpectedly upon the sudden death of his father, Bob began as CEO leading per the traditional model he had been taught at the University of Michigan business school: create shareholder value, manage people, focus on profit. "I did that for many years but, eventually, it felt like something was missing," Bob recalls.
He realized he had already turned around what had been a struggling bottle washer business when he inherited it but, while reflecting on his success, he had an epiphany: He was not in business for the sake of the company, but the company was in business for the sake of the lives involved with it, and not just employees but the community in which a particular plant is located.
In fact, he argues businesses today "need to move from a me-centric culture to a we-centric culture," placing the emphasis on helping people flourish and be appreciated--specifically not managing them in a way that drags down morale, their lives, their productivity--within the company and, through the ripple effect of their interaction with their families and then their families with their community, society as a whole. That's one of the reasons why, when Bob acquires another company, he doesn't milk it for the assets and toss out the leavings; he incorporates it into the parent company and welcomes every employee with the same incredible philosophy.
"Barry-Wehmiller's cultural vision statement, our Guiding Principles of Leadership, calls our leaders to be visionaries, coaches and mentors," teaches Chapman. "Not managers or bosses, but leaders who show they care by listening with empathy and recognizing and celebrating their team's progress along the journey. Responsible freedom, a key attribute of Truly Human Leadership, allows team members to exercise personal choice about their work. Because our team members have been trusted to make decisions about how the work gets done, they're inspired to contribute their unique gifts and talents and perform their roles in service of others and our shared goals. This promotes an environment of empowerment and accountability."
With that groundbreaking mindset, Bob has grown what was a single-market company into a far-flung corrugating, packaging and paper converting equipment and engineering consulting conglomerate of more than 115 acquired companies worldwide that can boast a continuing pattern of compound growth in both revenue and share value. He has accomplished this through strategic acquisition and operational expertise while never deviating from the commitment he expresses to "the lives under my care."
"At Barry-Wehmiller, we are all accountable to each other," declares Bob. "We are accountable to care for one another and we are accountable to perform our roles to the best of our abilities. This culture creates 'premium fuel' for the engine of our business through which we are creating economic and human value in harmony!"
Telling CEOs, "You are the problem," and supporting that statement with some jaw-dropping statistics, Bob Chapman advocates for a revolutionary approach to business leadership--and they give him standing ovations. Possibly even more remarkable, they seek out his advice to emulate his practices in their own businesses--which is exactly what another one of our honorees this month, Jason Lippert, did and which led him to extraordinary success for all the right reasons.
Chapman's compelling insights shared on IBT, like "Bob Chapman Builds Colossal Success On Simple Premise: Treat People With Respect" and "Building The Case For Caring In Business" continue to be some of our most popular articles. And Bob is the epitome of what we celebrate in Social Capital.
For further insights on what we've found to be Bob's favorite topic, you can read his full article here: "The Secret to Becoming a Caring Leader."
© Copyright IBTimes 2023. All rights reserved.