Hurricane Irene New York: Bloomberg Urges Evacuations, Warns of Possible Subway Shutdown as Governor Declares State of Emergency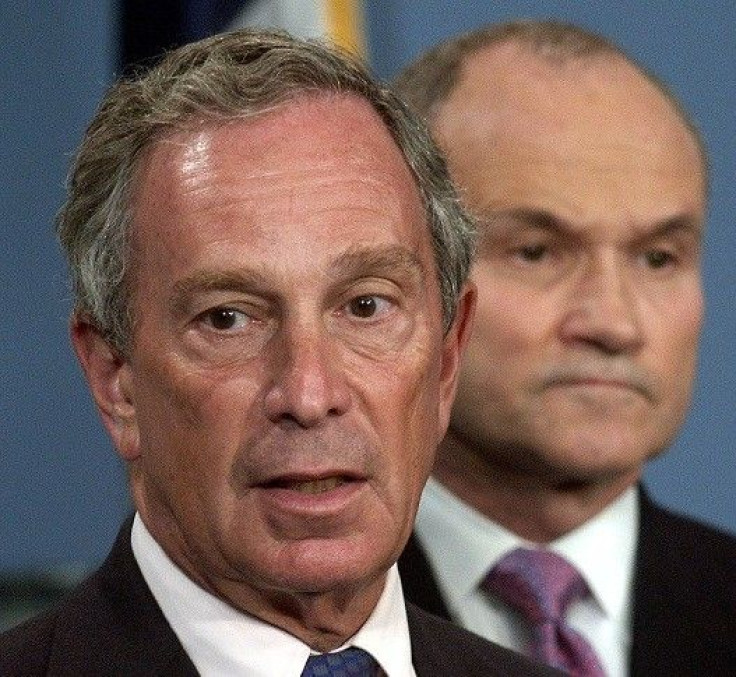 New York officially declared a state of emergency Thursday, as the inexorable approach of Hurricane Irene led New York City mayor Michael Bloomberg to recommend evacuations and warn vulnerable residents.
Governor Andrew Cuomo announced that he was mobilizing the state's various agencies to begin preparing for the storm. The state marshalled resources, which included aviation and dive units, the Division of Military and Naval Affairs made plans to dispatch hundreds of troops, the Department of Health formulated contingency plans if hospitals flooded or needed to be evacuated, and various utilities organizations girded for damage to the state's power grid.
In this emergency I am activating all levels of state government to prepare for any situation that may be caused by Hurricane Irene, Governor Cuomo said in a statement. We are communicating with our federal and local partners to track the storm and to plan a coordinated response, and we will deploy resources as needed to the areas expected to be hit the hardest. I urge New Yorkers to personally prepare for hurricane conditions and to cooperate with emergency officials if needed. By working together, we will all be able to face this storm in a calm and organized manner.
At a press conference, Bloomberg said that residents in low-lying or coastal areas should begin moving out before Saturday morning, when the hurricane is expected to arrive in New York City. While Bloomberg did not make the evacuations mandatory, he counseled New Yorkers in high risk areas to leave now, saying it was very conceivable that he would order an evacuation by Friday night.
The storm is predicted to be very dangerous, the mayor said.
Bloomberg also raised the prospect of the New York City subway system being shut down for the duration of the storm, possibly through Monday, to avoid flooding that might endanger commuters and damage equipment. Cuomo's declaration already halted any track work scheduled to occur over the weekend.
The mayor also advised elderly and disabled residents to depart the city for safer ground, noting that hospitals and nursing homes in low-lying areas had already been evacuated.
For those who are homebound and not as mobile as we would like [them] to be, we would strongly urge that they move tomorrow, he said.
At risk neighborhoods include Coney Island and Manhattan Beach in Brooklyn, Far Rockaway and Broad Channel in Queens, South Beach, Midland Beach, and other low-lying areas on Staten Island, and Battery Park City in Manhattan.
The city's Office of Emergency Management has a tool to allow New Yorkers to ascertain whether they live in an evacuation zone. The agency said those areas are especially prone to storm surges, essentially masses of water that hurricane winds can propel onto land.
Storm surge from a strong hurricane would not be limited to waterfront properties and could conceivably push miles inland in some areas, a posting on OEM's Web site said.
New York City's unique geography -- located at a bend in the coastline between New Jersey and Long Island -- makes it especially vulnerable.
© Copyright IBTimes 2023. All rights reserved.
FOLLOW MORE IBT NEWS ON THE BELOW CHANNELS